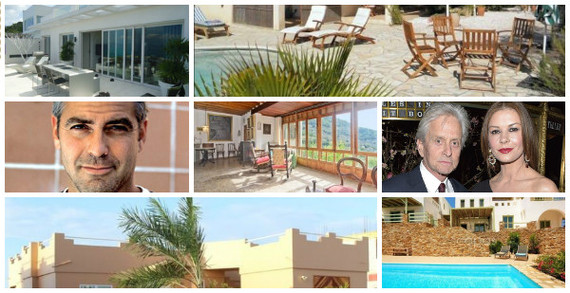 Celebrities have the luxury of picking the most stunning destinations on earth for their vacation homes. But even in a sought-after place like Italy's Lake Como (where you'd have George Clooney as a neighbor), you'll find attractive options even for those of us who live less than a red-carpet lifestyle.
The following seven destinations play second home to A-list celebrities and could make great retirement or second homes for you, too. Take a look at what you could buy today in these tempting, even fairy-tale locations, starting for as little as $156,414...
1. Lake Como, Italy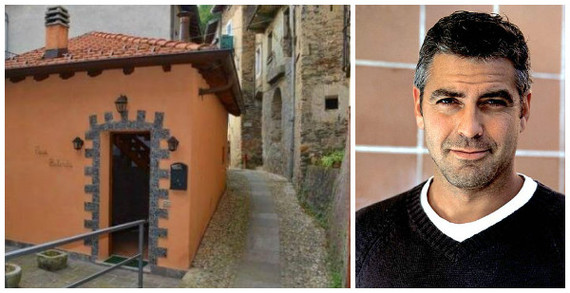 Lake Como, Italy, is a long-time favorite celebrity vacation spot. George Clooney used his 18th-century villa here as the set for some scenes for "Oceans Twelve."
Budget pick: Just 140,000 euros ($156,414) will get you this two-bedroom house that's been recently renovated. Described as family friendly and good for rental, features include a wide terrace with a great view of the lake, a taverna, and a private garage.
2. Belize Cayes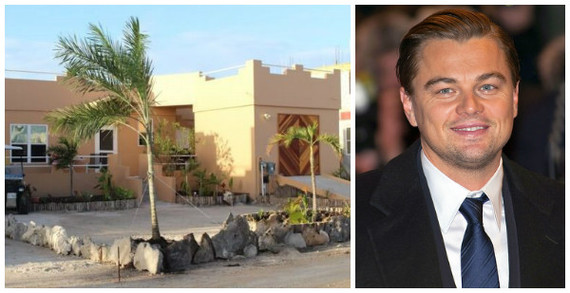 Neighbor: Leonardo DiCaprio
DiCaprio bought 104-acre Blackadore Caye off the coast of Belize in 2005 for just under $2 million. He plans to build an eco-friendly resort on the private island.
Budget pick: While you can't buy on Blackadore Caye itself, you can get as close as possible with a foothold on neighboring Ambergris Caye. This three-bedroom waterfront villa has a flat roof that gives you an additional 102 square meters of entertaining space with great views. Good income potential as a short- or long-term rental. Price: $299,000.
3. Mallorca, Spain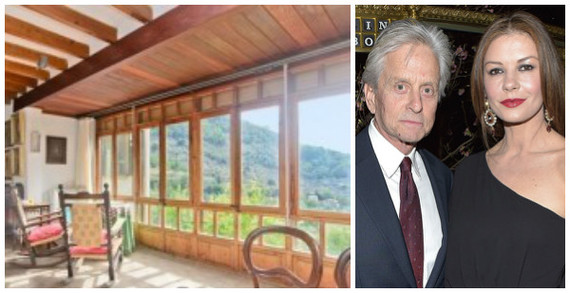 Neighbors: Catherine Zeta-Jones and Michael Douglas
In 1989, Douglas and his ex-wife Diandra bought a 250-acre estate in Valldemossa, Mallorca. The villa has its own home cinema, wine cellar, outdoor pool, games room, library, and outdoor kitchen. The property is now up for sale... though with its $60 million price-tag, it looks like you may be seeing the Zeta-Jones-Douglases knocking around for some time...
Budget pick: Situated at an altitude of 700 meters in the stunning Tramuntana mountain range (a favorite among European cyclists), this village house in Valldemossa has stunning views. Covering 230 square meters, it has three bedrooms, conservatory, dining room, kitchen, reception room, laundry room, and studio. Price: 330,000 Euros (approximately $368,691).
4. Correns, France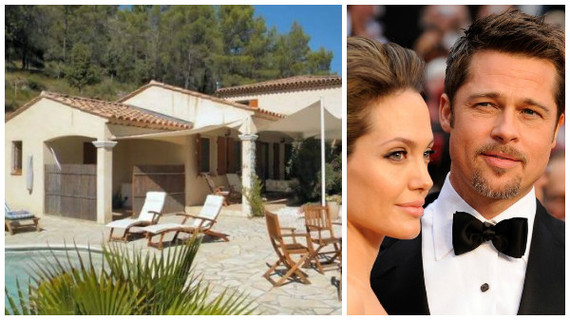 Neighbors: Brad Pitt and Angelina Jolie
The Jolie-Pitts own 17th-century Chateau Miraval with no less than 35 bedrooms and estimated to be worth $60 million.
Budget pick: At 598,000 Euros (approximately $667,954), it's not entirely bargain basement, but this 150-square-meter, three-bedroom villa in a private but not isolated area comes with sun terraces, a heated swimming pool, and great views over the countryside.
There's no better place to get that castaway feeling than a Greek island. Hanks and his Greek-American wife Rita Wilson bought their vacation villa 15 years ago on the island of Antiparos.
Budget pick: This new luxury apartment, 10 kilometers outside the village of Antiparos, is just 300 meters from the beach. It's 106 square meters with three bedrooms, two bathrooms, and a shared pool. Price: 190,000 Euros (approximately $212,277).
6. Donegal, Ireland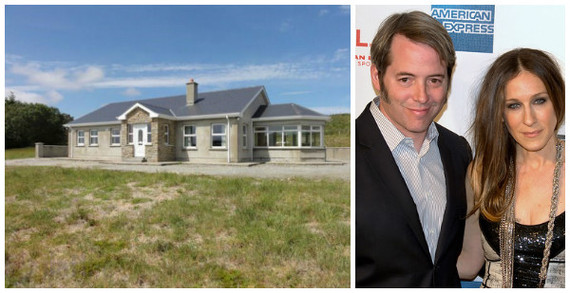 Neighbors: Sarah Jessica Parker and Matthew Broderick
Definitely less sunny than the other destinations on the list but full of irresistible Irish country charm, Kilcar, County Donegal, near to Broderick's relations, is where this Hollywood couple bought a vacation retreat.
Budget pick: Recently reduced, this three-bedroom home sits on 0.7 acres just 3.5 kilometers from Kilcar village. Built in 2006, it has an open-plan kitchen and dining area, living room, sun room, and two bathrooms. Price: 185,000 Euros (approximately $206,693).
7. Koh Samui, Thailand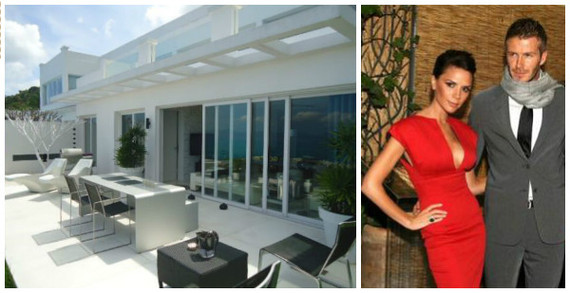 Neighbors: David and Victoria Beckham
In 2008, Posh and Becks built a $5.8-million eco-friendly villa on 8 acres in the Koh Samui hills overlooking a private beach. (Their home hit the headlines when the local monks objected to the couple's not-so-friendly mosquito exterminator.)
Budget pick: Property around Koh Samui doesn't come cheap, but it's hard not to be charmed by this "imperial suite" currently on the market for 19,750,000 Thai baht (approximately $543,599). It has two bedrooms, kitchen and dining area, living room, terrace, and swimming pool shared with the adjoining apartment (as well as access to a communal 1,400-square-meter pool).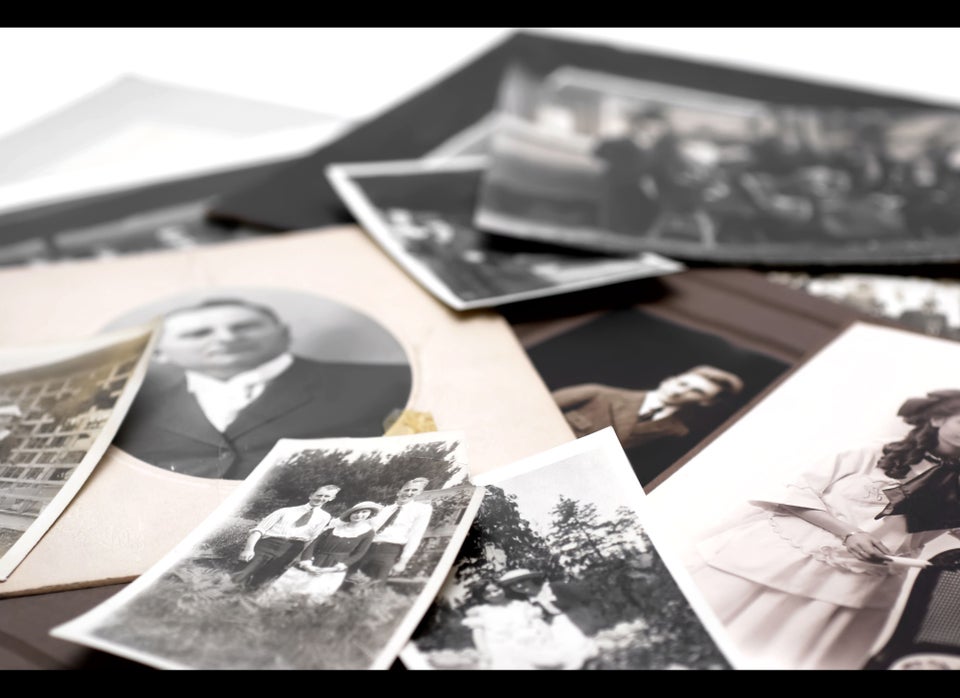 "Master Class" Activities For A Successful Retirement