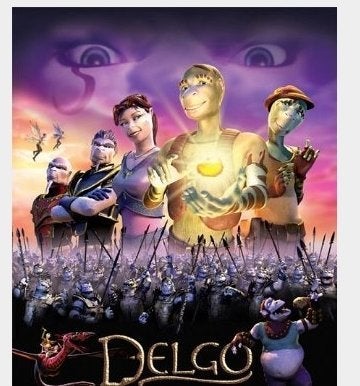 Despite a cast of big-name voices, the cartoon movie "Delgo" made the record books over the weekend by being a historic failure.
Never heard of it? You probably aren't alone. Despite playing on well over 2,100 screens (by comparison "Slumdog Millionaire" is on 169), it made less than any other movie before it that has done the same.
Delgo had by far the worst opening ever for a movie playing at over 2,000 theaters. The computer-animated fantasy scrounged up $511,920 at 2,160 sites, far less than the already record low $916,000 the movie's distributor estimated on Sunday.

It averaged $237 average per screen.
The movie features voices of Val Kilmer, Jennifer Love Hewitt, Freddie Prinze Jr., Chris Kattan, Eric Idle, Burt Reynolds and even the late Anne Bancroft.
Here's the trailer: