The year 2020 will be remembered for a number of terrible reasons, but one silver lining is how activated and energized the entire country seems to be about voting. There is a palpable sense of urgency to exercise our right to vote, and to encourage others to do the same.
As a result, it has also somehow become the most fashionable of election seasons. Vote merchandise is everywhere and on everything: masks, jewelry, hair accessories, T-shirts and more.
Luckily, more than a few of these items are reasonably priced, and many of them donate at least part of the proceeds to voter organizations.
Below, take a look at some of our favorite celebrity-approved pieces of vote merch.
Jennifer Garner's 'Vote Vote Vote' Sweatshirt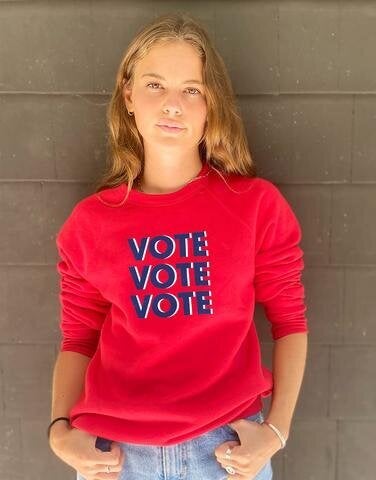 Jill Biden's Vote Boots