If you want to be a fashionista on your wedding day, sometimes it pays to think outside the box.
While most celebrity brides opt for a white wedding gown, some have bucked tradition and instead worn a completely unique outfit. Simply Bridal created an infographic to celebrate five of the most iconic, unusual wedding looks. Check out the quirky but fashionable styles below: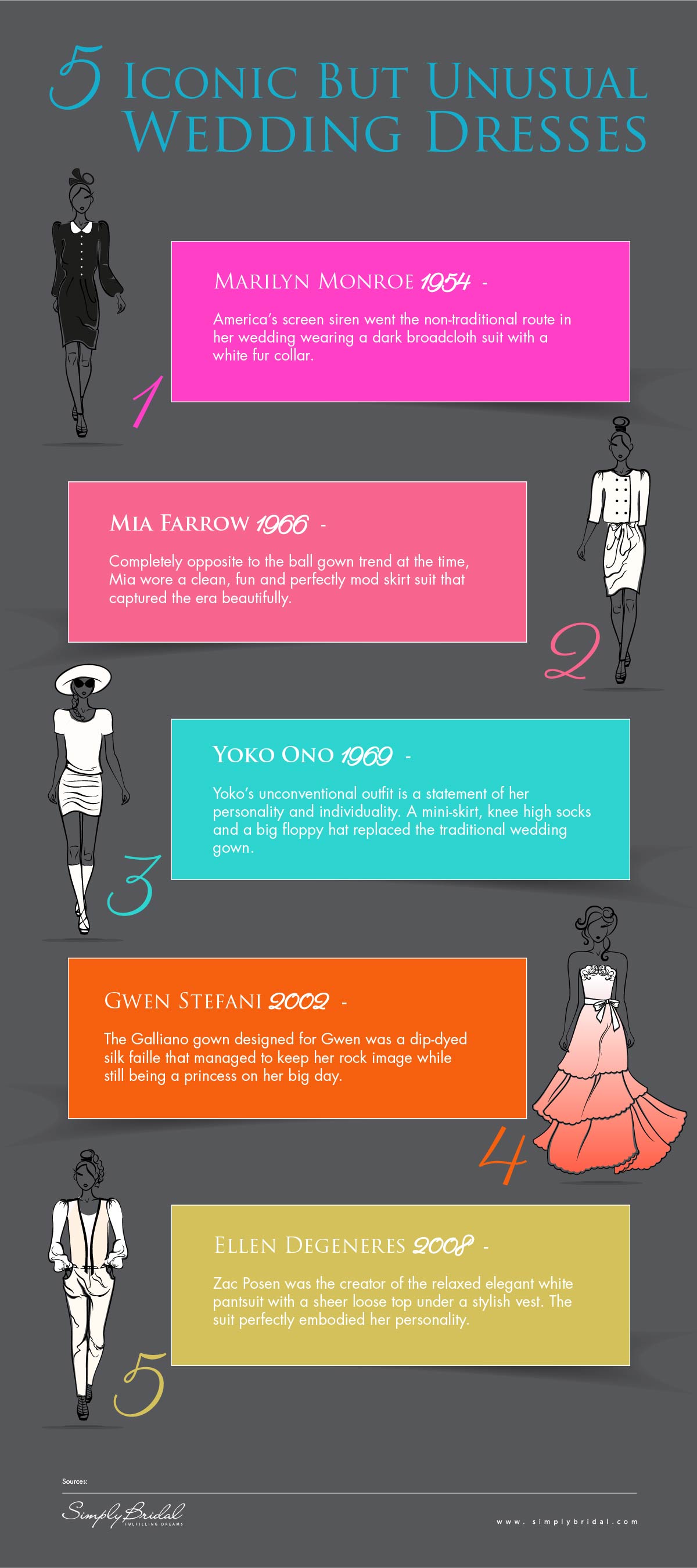 See Gwen Stefani and other celebrity brides who opted for unusual wedding attire in the slideshow below.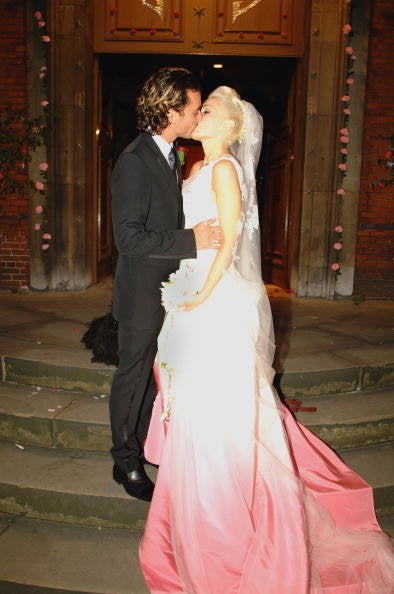 Celebs in Non-White Wedding Dresses