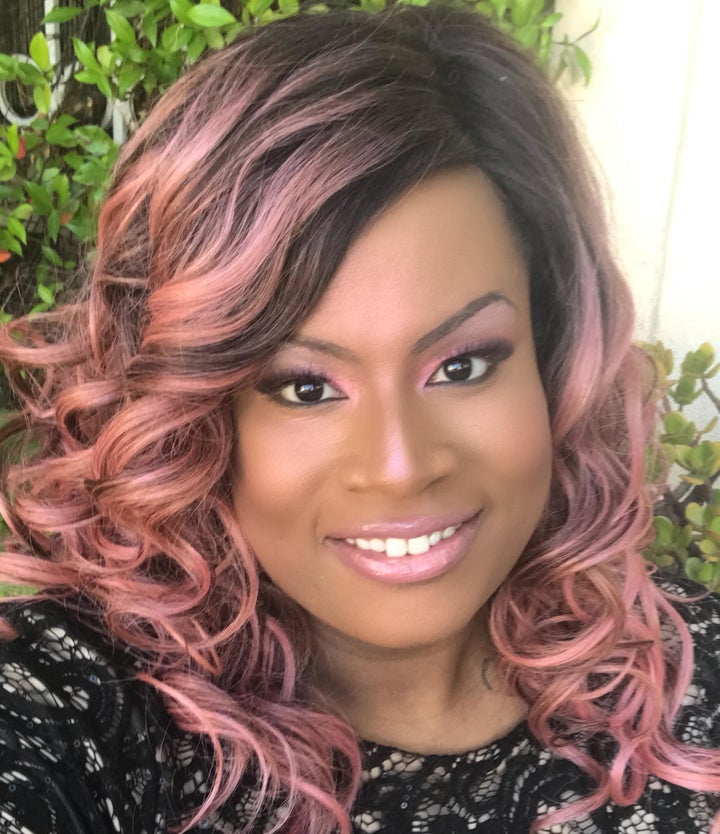 "We take transgender women of color and pimp them for their narratives..." — Ashlee Marie Preston speaking as a panelist at Palm Springs Pride engagement of LGBTs In The News with Thom Senzee
As founder-moderator of LGBTs In The News, I was excited to bring a panel of media and entertainment professionals to the LGBT Community Center of the Desert in Palm Springs, California at the start of that star-studded city's annual Pride festivities. As with most engagements of the series, a candid and fiery talk ensued—this time about the challenges, rewards, and most importantly, the responsibilities that out LGBTQ actors, reporters, anchors, and even reality-television stars share in 2017.
Less than a year ago, it seemed that, as people of gender and sexual diversity, we had achieved real momentum toward winning full equality among our straight peers. That feeling began to materialize when I first launched LGBTs In The News as an ongoing panel series that travels the country in June of 2013. The first engagement took place at the very moment the Supreme Court of the United States struck down laws banning same-sex marriage.
But queer people are suddenly facing an anti-equality backlash. Transgender people are losing their rights to serve in the nation's military. Meanwhile LGBTQ workers have been made less safe in our jobs by Donald Trump's and Jeff Sessions' Department of Justice. Based on recent DOJ actions, we can now be fired more easily than when the previous administration explicitly protected us from employers who decide they just don't like our orientations or gender identities.
Then there's the current anti-LGBTQ hypocrisy of the Alabama senate race. It's hard to believe the rank hypocrisy of self-proclaimed "values voters" and GOP politicians now supporting and defending proud homophobe and accused child molester, Judge Roy Moore—either because "they're just allegations," or worse because, as Alabama state auditor, Jim Zeigler put it: Mary was a teenager when she got together with Joseph before becoming the mother of Jesus.
With the heady days when LGBTQ people had a place in the Obama White House now fond memories, today looks a little like 2005. You know, back when Will & Grace seemed like queer people's best hope for salvation in the media and in the nation's political discourse. That was a time when we relied heavily on celebrities and characters who were out in the media to blaze our trails and augment our activism. With W&G back on the air this year, and one LGBTQ media outlet even publishing a headline asking, "Can Will & Grace Save Us?" you'd be forgiven if you thought this was 2005 all over again!
So, with that much at stake and so many questions baked into November, 2017's edition of LGBTs In The News with Thom Senzee, SAG-AFTRA, AIDS Services Foundation Orange County, Dr. Bronner's, The Rage Monthly and Revry.TV, helped bring actor-comedian, Jason Stuart; journalist-activist, Ashlee Marie Preston; director-filmmaker, Quentin Lee (who is now star of Gay Hollywood Dad) along with celebrity interviewer, Joel Martens to dive right in.
Watch the video below to find out what you may not have known about the challenges, rewards and responsibilities of being out in the media. Warning: while clean, it's a no-holds barred conversation that gets a little heated at certain points.
Popular in the Community