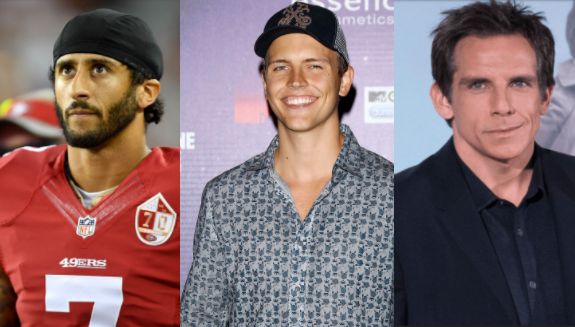 The drought in Somalia threatens half the countries population, causing deaths due to dehydration and cholera.
Thousands of people, including celebrities, took to social media to urge Turkish Airlines, believed to be the only commercial airline that currently flies to Somalia, to fill a plane with aid for the hunger stricken country.
This prompted a social media campagin with the hashtag, #TurkishAirlinesHelpSomalia to the top of Twitter's global trends on Wednesday.
The hashtag was started by French entrepreneur and social media star Jerome Jarre, who began the campaign to highlight the humanitarian disaster unfolding in the country.
Jarre posted a video on Wednesday, where he explained a volunteer in Somalia had called him asking for help, after seeing a six-year-old girl die of dehydration from walking 90 miles with her mother, in search of water.
Ben Stiller recorded a video of his own, where he explained the importance of the hashtag.
"I know there's so much going on in the world so it's kind of hard to focus on stuff that's going on outside of our own experience," Stiller said in the video.
NFL quarterback Colin Kaepernick also took part in the social media campaign, posting an Instagram video where he asked his followers to share videos, to urge Turkish Airlines to send supplies to Somalia.
Turkish Airlines responded to the call to help send aid to famine struck Somalia.
In 2012, Turkey spent $1.04 billion in humanitarian aid, ranking fourth globally behind only the United States, the European Union and the United Kingdom. With more than $121.9 million to aid efforts in Somalia since the 2011 famine.
According to the United Nations, this drought is worse than Somalia's catastrophic 2011 famine, where 260,000 people died, mainly women and children, many of them prevented from leaving areas controlled by Al-Shabab. The UN warns without major injection of funds, "people will simply starve to death" in the struggling East African countries.
Would you like to help Jerome Jarre's fundraiser for the Somali drought? Go Here.
Calling all HuffPost superfans!
Sign up for membership to become a founding member and help shape HuffPost's next chapter
This post was published on the now-closed HuffPost Contributor platform. Contributors control their own work and posted freely to our site. If you need to flag this entry as abusive,
send us an email
.