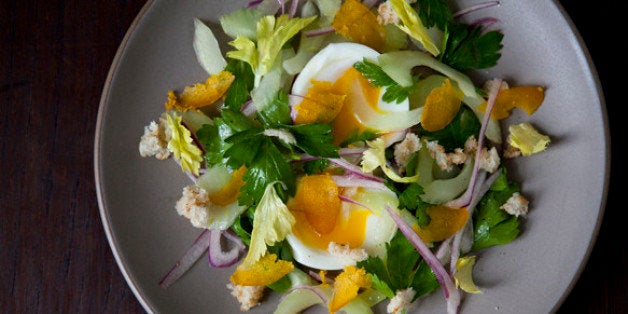 You there. Yes, you. The one with the head of celery languishing in the crisper. We know you probably bought it to make tuna salad, or to dice into mirepoix for a soup, and now it's just going to sit there, destined either for the stock pot or the garbage can. Although celery root has recently become celery's glamorous sibling, we think plain old celery deserves a second look.
We never really think about how divisive celery can sometimes be, until someone boldly proclaims that they hate it, and then we have to defend its honor. Celery gets a really bad rap, and we ritualistically forget that its crunch and water content are important to tons of dishes that we normally enjoy. We happen to think that a stalk of celery is the perfect vessel for a portion of pimento cheese. We love it pickled and even stir fried as the star of the show. While we were out trying to find your new favorite celery recipe, we stumbled across an amazing suggestion to spread celery with sweet butter and sprinkle it with salt.
We think you should give celery one more try. If only for all the times it's sat sadly next to your Buffalo wings, lonely and jealous.
Celery Soda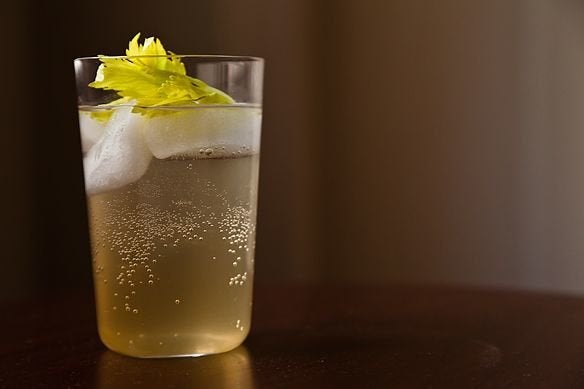 Celery Stir Fry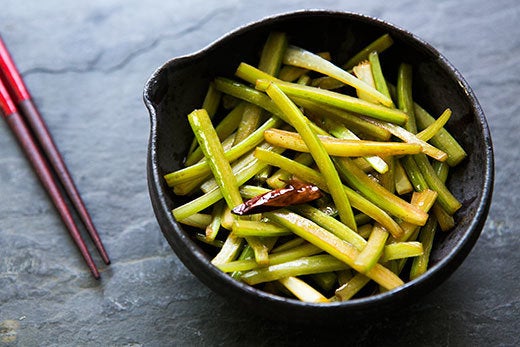 Celery Salad With Soft Boiled Egg And Shaved Bottarga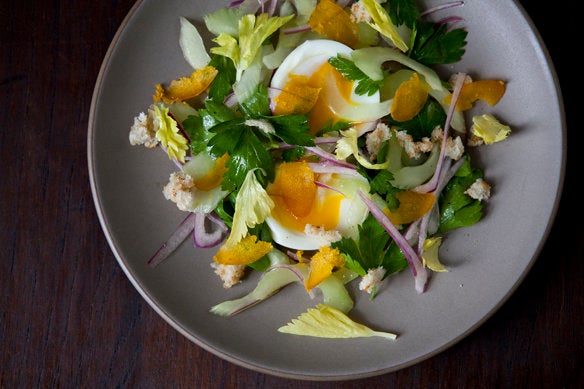 Celery Soup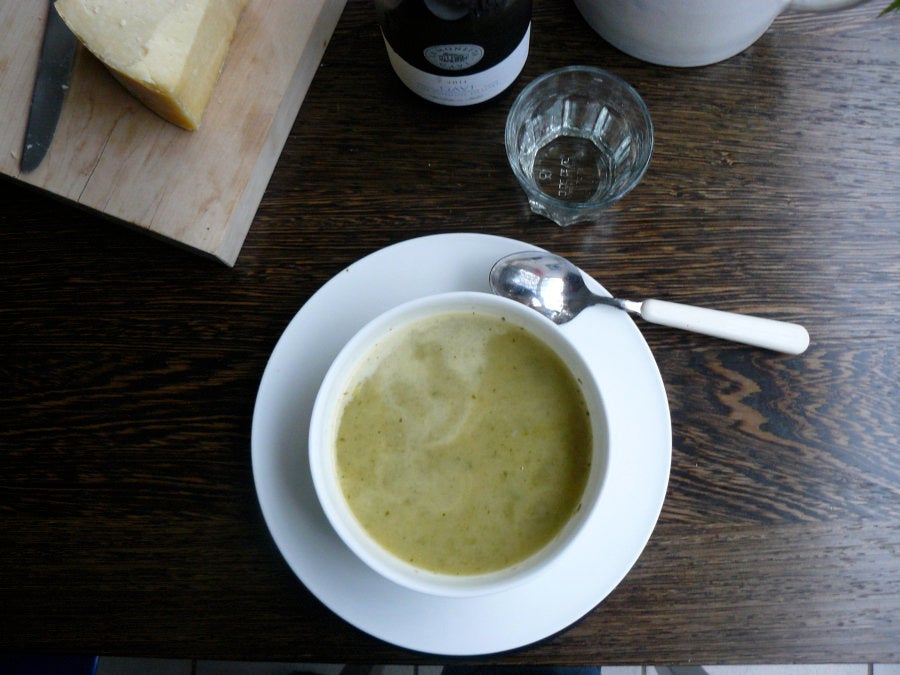 Celery And Za'atar Tabouli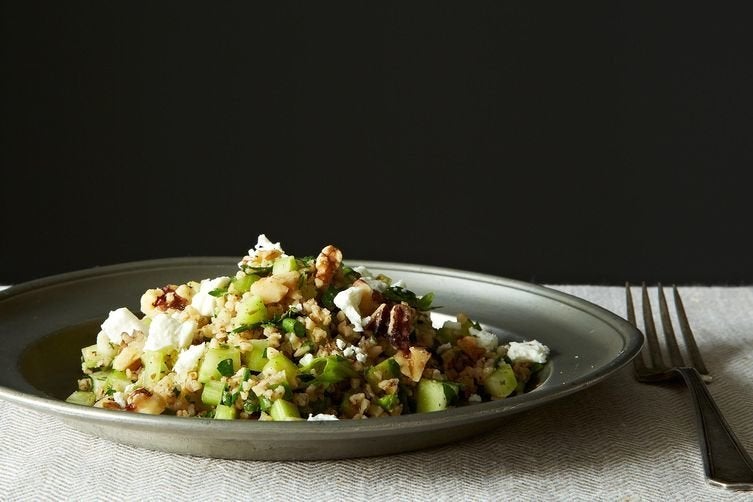 Italian Celery And Mushroom Salad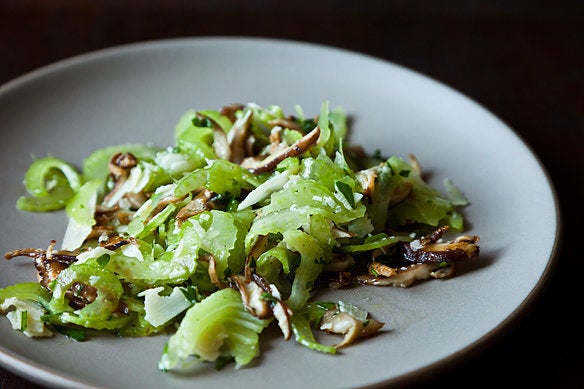 Tomato Celery Mince Stew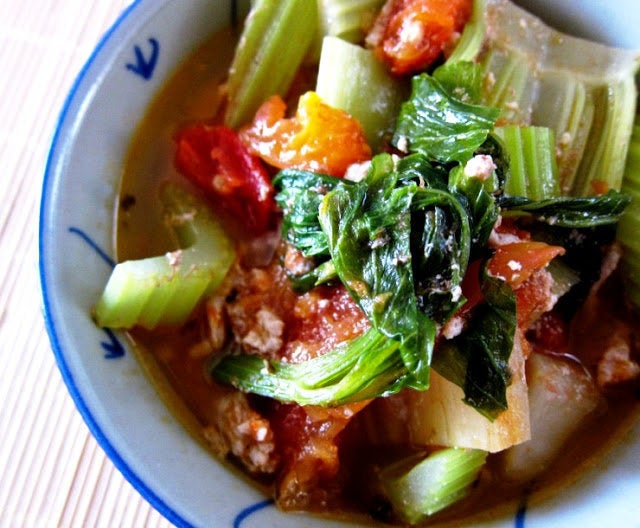 Brine Pickled Celery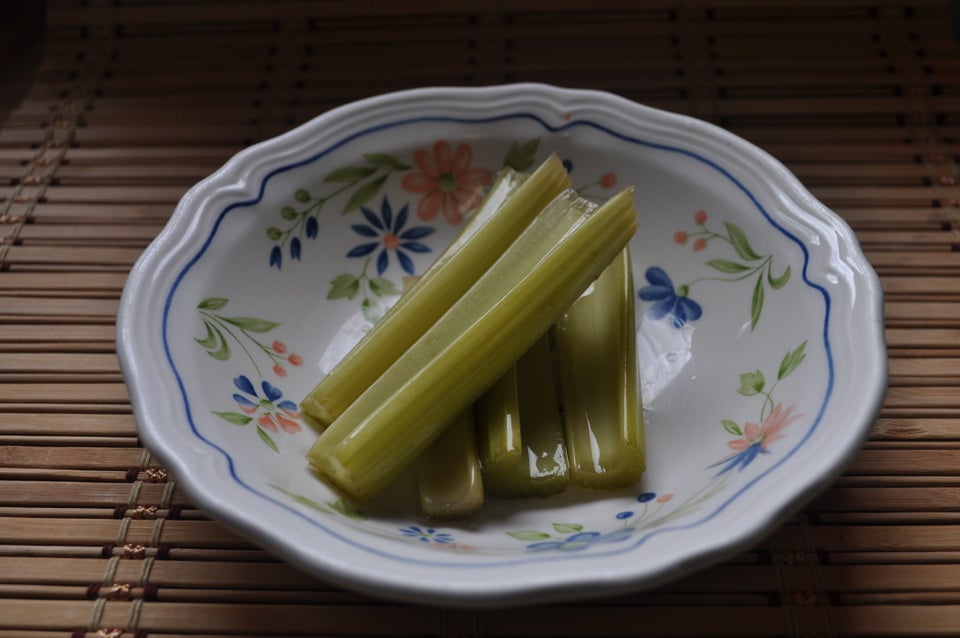 Marcella Hazan's Braised Celery With Onion, Pancetta, And Tomatoes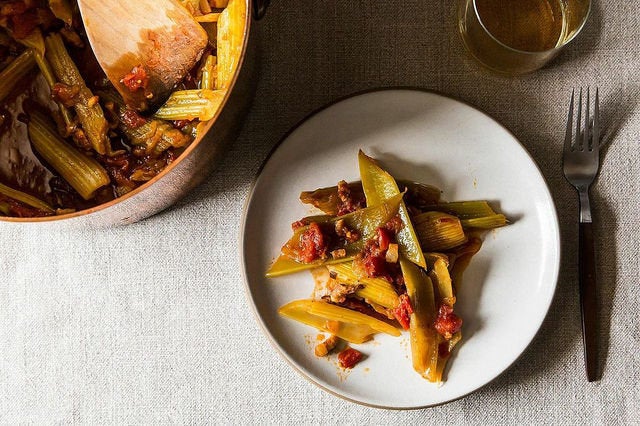 Celery And Fennel Gratin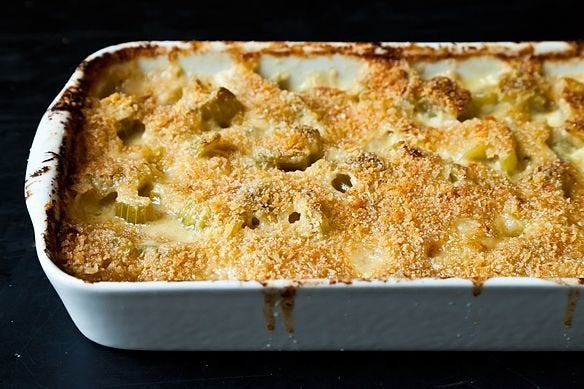 Minty Green Olive-Celery Salsa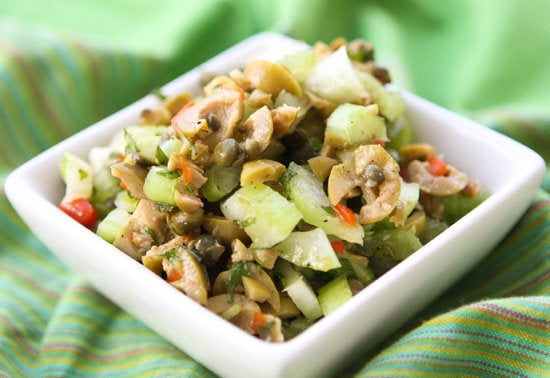 Roasted Celery Soup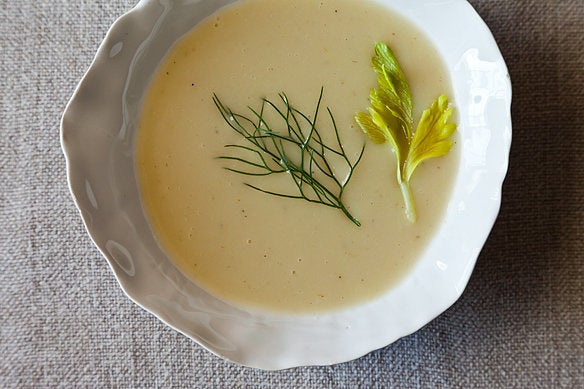 White Bean And Tuna Salad With Celery And Lemon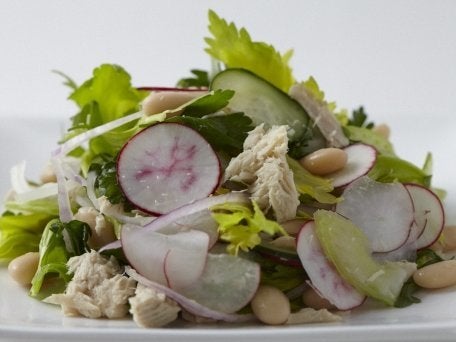 Challah, Mushroom, And Celery Stuffing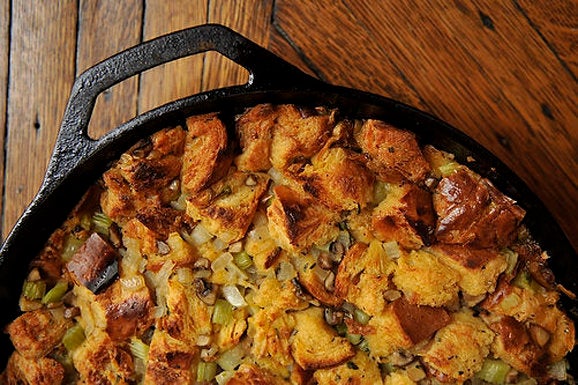 Butter Braised Celery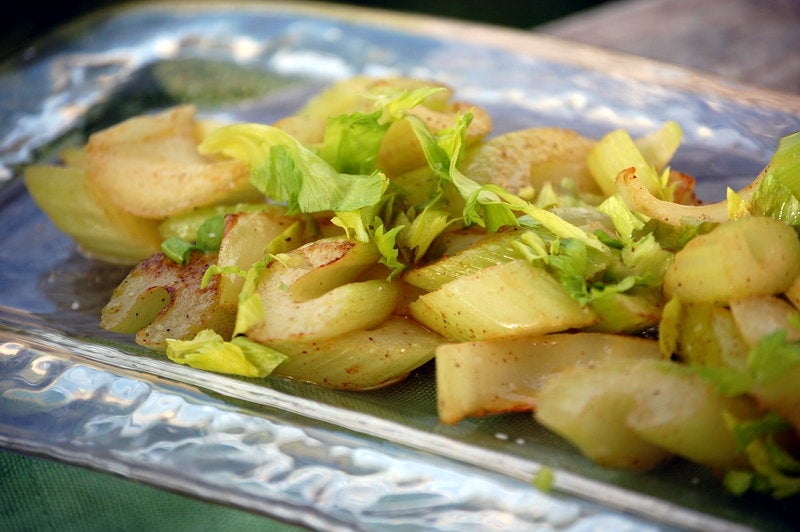 Alison Needham/A Girl Defloured
Celery-And-Celery-Root Salad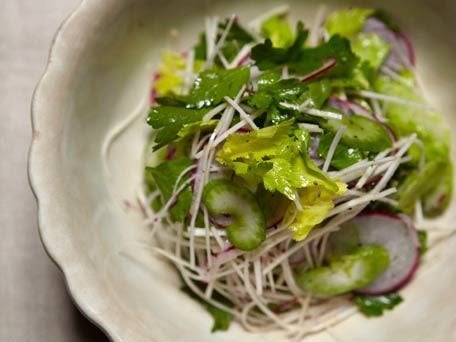 Celery, Blue Cheese And Hazelnut Salad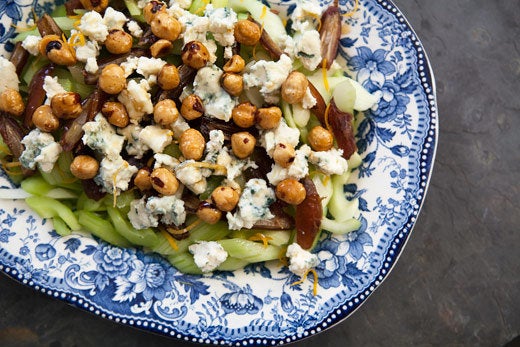 Celery Cilantro Cocktail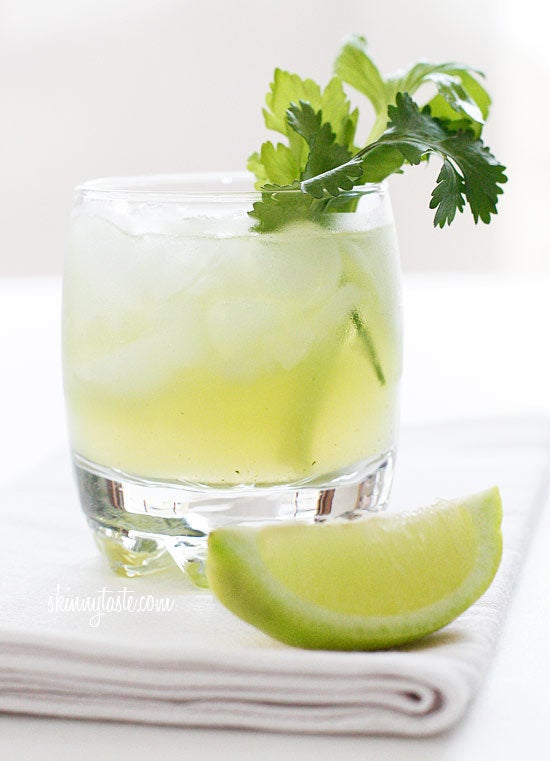 Homemade Roasted Garlic Breadsticks With Curly Celery Salt