Celia Cruz's famous smile was as emblematic of her character as her enthusiastic "¡Azucar!," which is why it's so easy to forget the hardships the "Queen of Salsa" faced during her lifetime. 
Telemundo's new series "Celia" hopes to shine a light on the obstacles the late Cuban singer faced. After all, the singer, who died in 2003, launched her career in the middle of the Cuban Revolution, was forced to start over in the U.S. shortly after and fought for recognition in a genre that was dominated by men. 
The Huffington Post sat down with Puerto Rican actress Jeimy Osorio (who portrays young Celia) and Cuban actress and singer Aymee Nuviola (who portrays older Celia) about the new series. The stars opened up about their initial concerns playing the salsa legend and what they hope audiences take away from the series.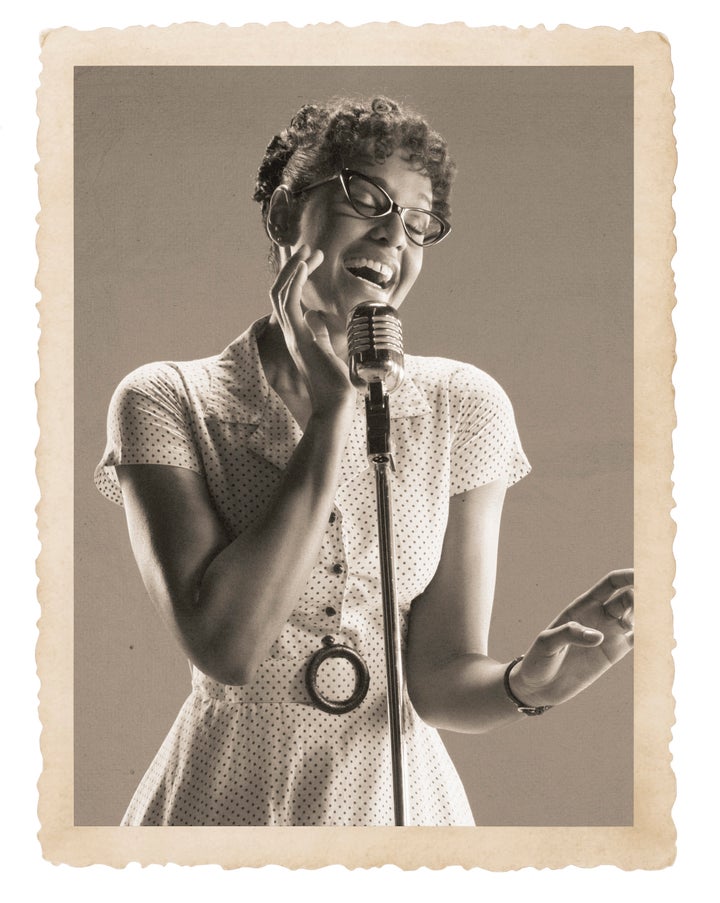 How does it feel to portray an icon like Celia Cruz on television? 
Jeimy Osorio: Well for me it's a profound joy, a blessing and also an honor to be able to pay tribute to this woman who is a legend, not only in music but also in fashion and on a cultural level. 
Aymee Nuviola: When I first found out, I didn't believe it, then I cried and laughed. I really enjoyed it but I did worry because I live in Miami and I'm Cuban -- there's a Cuban audience in Miami that remains from Celia's era, people who might not go out to a club at midnight but will be watching the telenovela. I know my people, Cubans are critical about [these] things. But you also have to eventually distance yourself from those things because you won't enjoy it otherwise.
Celia was bigger than life, those are definitely big shoes to fill. What specifically worried you about portraying her? 
JO: At the beginning I was scared to death and wondered every day whether I truly had what it takes to portray this character, because I feel like I still have a long way to go in acting. I'm just starting and growing. And having that responsibility did end up weighing on me but then I said "I'm not going to think about that and I'm what I'm going to do is enjoy it." I began to enjoy being this character who is full of joy and so many beautiful emotions that Celia was known for.
AN: I was worried about the responsibility [as a Cuban woman]. On set I always tried to contribute to the series -- like the language, there were things in the script that weren't appropriate for Cubans or the time period. 
But it's really a huge honor and privilege. Very few times in an artist's life do you have the opportunity to be a protagonist, much less portray a figure like Celia who has so many reference points to my life. I also left Cuba. I'm also an immigrant. I'm black. I'm a singer in the same genre... Fortunately there is fiction in the series. That's also something that people need to understand, this isn't a testimonial or a documentary on Celia's life. It's a series inspired by her life. 
Jeimy, did you learn anything about the singer as you prepared to become Celia on-screen ?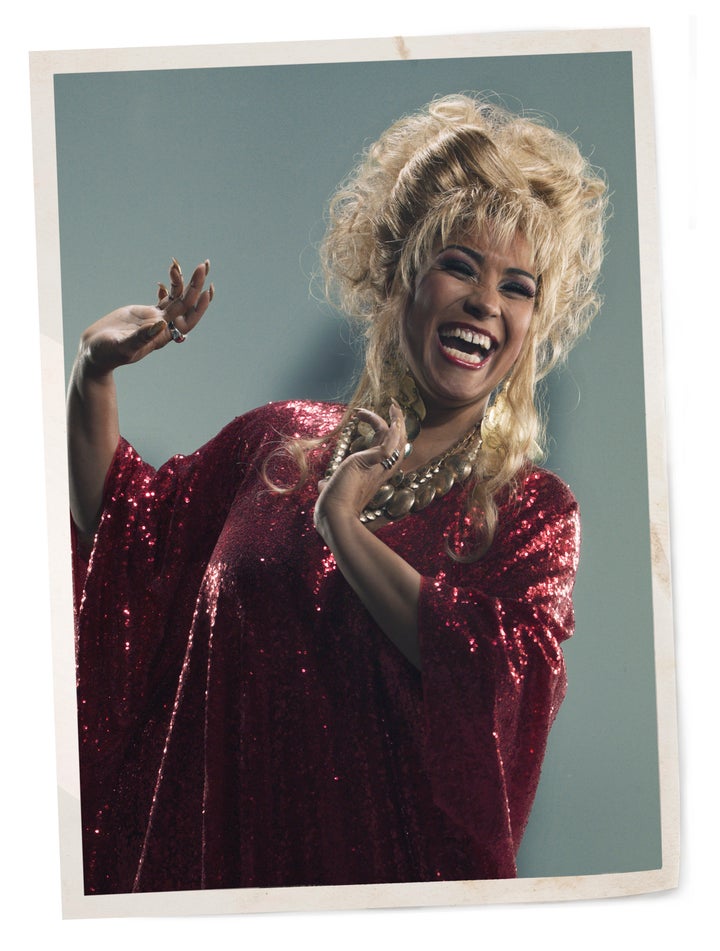 JO: I learned so many things. Celia was so humble that she welcomed everything with so much love. She respected the work of others and valued even more what came her way. But she was also a woman with a strong character, she was sweet but when she had a strong opinion on something she defended it until the end. She was also a woman that used obstacles that were working against her to move forward -- she was a woman in the 50s, in the middle of a Revolution who was forced to leave her country and start from zero in another country. And not to mention she did it in salsa, a musical genre that was completely dominated by men. To me, that's all worthy of admiration.
Aymee, you're also a salsa singer so I'm assuming Celia had an impact on your career?  
AN: I met Celia after I left Cuba because in Cuba you didn't hear her music. But I wasn't conscious at that moment who she was... I didn't have a complete understanding of who Celia was until I saw her sing at Mexico's National Auditorium.
When I saw how she came out and said"¡Azucar! and the enormous crowd began to fall over -- kids and older folk alike -- that's when I looked around me and said "Ohhh, wait a minute."
There are many things Celia fans remember about the singer, but what's the main message you hope the series delivers? 
JO: I think Celia didn't want to be remembered as a star but as a good human being. I think all of those qualities are what we're trying to highlight in this project.
AN: One message is perseverance. She was a persevering woman but a woman with pure intentions. She didn't harbor in her heart any jealousy or -- how we say in Cuba, "quitate tu pa' ponerme yo"-- that idea that in order for me to shine I have to step on someone else.
Even after she was a big figure she allowed others to guide her. She was modest, she listened and loved her family and husband. She had values, as in she wasn't just an artist that traveled the world. She also worried about maintaining her marriage and having a beautiful family even though she never had children. And that's all something I think we can remind people of.
This interview has been edited and condensed for clarity.
"Celia" premiered on Telemundo Oct. 13 at 8 p.m. EDT. 
Follow HuffPost Latino Voices 
PHOTO GALLERY
Latino Historical Events Every American Should Know
Calling all HuffPost superfans!
Sign up for membership to become a founding member and help shape HuffPost's next chapter