Lt. Governor Dan Patrick (R) of Texas, who presides over the state senate, says he's not worried about economic fallout over a bill ― unveiled in a press conference last week ― that mirror's North Carolina's HB2, which regulates access for transgender people in public rest rooms based on their birth certificates.
Now, State Rep. Celia Israel (D-Austin), a Latina lesbian, has some choice words for Patrick: "Let the games begin."
Israel, who said in an interview with me on SiriusXM Progress that she'll be a leader in the fight against the bill, is glad that Patrick is moving on the bill early.
"[The bill itself is] not a surprise," she explained. "The only thing we didn't know is when it would be filed. So having it come out early is good — might as well get the ball rolling. One reason I think it was filed early is that we have a very strong and organized and robust coalition that includes the mainstream business community like we have never`seen in Texas. Our business community has been getting prepared. A lot of big business names are getting coalesced to oppose it and oppose it in a vocal way."
North Carolina has seen companies and sports programs boycott the state in droves. The state lost over $400 billion in six months, according to Wired. But Patrick told the Texas Tribune, "I'm not concerned."
To that, Israel, who was influential in helping to beat back over 20 anti-LGBTQ bills in the legislative session in 2015 with the aid of business leaders, points to a study showing Texas could lose $8.5 billion in revenue because of boycotts as well as companies, sports program and conventions avoiding or pulling out of the state.
"As I've said often, 'Don't let facts and data discourage the Texas legislature from exerting its will,'" she quipped. "This is a good report that was done by a very recognized research group, university-affiliated. There will be hearings in the senate and they will hear loud and strong from the business community. My district includes such businesses as Dell, Samsung, Apple. The business community is to be commended. But I'm also going to be challenging them to come out as individual companies to say to my colleagues for whom their business is in their district, 'This is not Texas and this is certainly not a priority.'"
Patrick's bill is more far-reaching than North Carolina's HB2 in some respects. It allows the state attorney general to enforce the law by investigating individual school districts and collecting civil penalties.
Israel views this is a gross intrusion and observes that "Texas has a good story to tell" when it comes to individual districts and transgender students, pointing to Fort Worth and Dripping Springs, south of Houston, where districts have accommodated trans youth.
"There's an overwhelming majority of parents, when they are presented with these scare tactics, who will stand up for that transgender child and his or her family, and say, 'Let's just let this kid be a kid,'" she explained. "So we have good things to say in Texas about Texans being respectful and courteous. This bill would of course stir things up at the local level. We'll see a lot of local leaders saying, 'Please let us do what we do best. We know our schools. We know our districts.'"
Further countering Patrick's lack of concern about the bill's economic impact, Israel notes that many famous music festivals in Austin, like Austin City Limits and SXSW, could be hurt if a tourism boycott takes hold.
"We know that people have choices in where they're going to spend their money," she said. "Any state in the union should have learned from North Carolina. Texas did not. And although I'm disappointed, I'm not shocked. And I'm ready to continue to fight for the state that I love."
Before You Go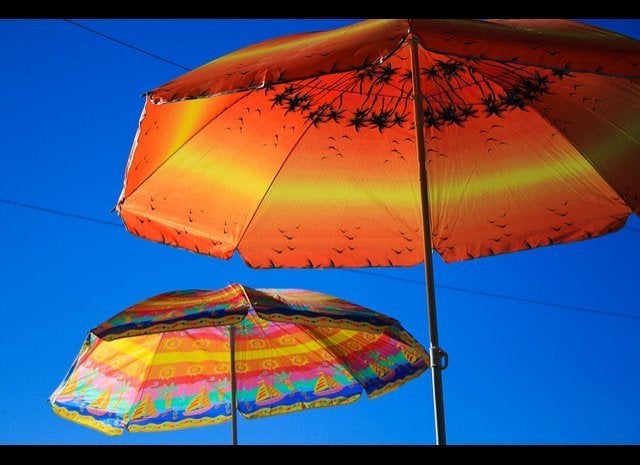 15 Things To Know About Being Transgender By Nicholas M. Teich
Popular in the Community