The twins, born in October, had Dion gushing. "They're so cute, it's incredible," she said. "When we look at them we can't believe it, and to have them here at home - it's all we could wish for."
"They're feeding every two hours now," she continued. "It's going well. I don't get a lot of sleep, yes, for sure I'm tired, but that's what I want."
Dion, who with husband Rene Angelil has a nine-year old son named named Rene-Charles, spent years trying to get pregnant again, going through IVF treatments and suffering a miscarriage. So the couple wanted to give the twins meaningful names.
"We met with Nelson Mandela and spent some time with him at his house when we started Celine's world tour," Rene said. "Eddy is an homage to Eddy Marnay," he added, referring to the songwriter that wrote Dion's first five albums and died a few years ago.
PHOTO: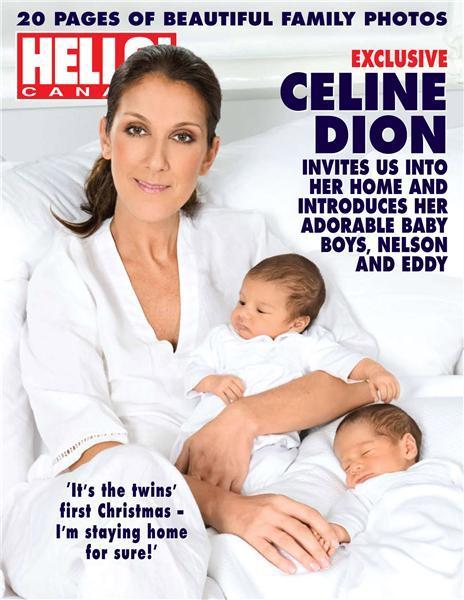 Popular in the Community