Céline Dion's sister offered a faintly optimistic update this week with regard to the health issues that continue to prevent her famous sibling from performing live.
In an interview with Hello! Canada that was published Thursday, Claudette Dion said the five-time Grammy winner is "doing everything to recover" after going public last year about her diagnosis of stiff person syndrome.
"It's an illness we know so little about," the sister said. "There are spasms – they're impossible to control. You know [how] ... people often jump up in the night because of a cramp in the leg or the calf? It's a bit like that, but in all muscles."
"There's little we can do to support her, to alleviate her pain," she continued. "We're crossing our fingers that researchers will find a remedy for this awful illness."
The National Institutes of Health describes stiff person syndrome as "a rare, progressive neurological disorder" that can cause muscle spasms. The condition can be so debilitating that some develop a hunched posture, eventually preventing them from walking or moving independently at all.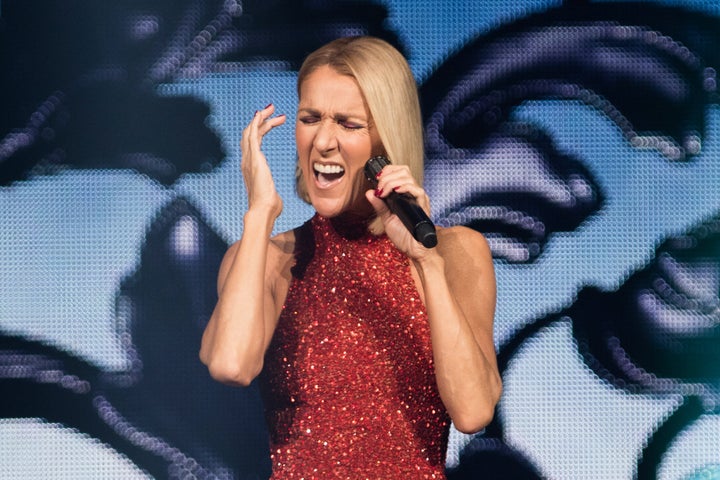 It affects roughly 1 out of every 1 million people, and is twice as common in women than men. There is no cure.
Céline Dion first shared her diagnosis in an emotional video posted to social media in December, noting that the condition would require her to postpone and cancel some concerts that had already been rescheduled due to COVID-19-related restrictions.
"I have a great team of doctors working alongside me to help me get better," she explained at the time. "And my precious children, who are supporting me and giving me hope."
Since announcing her diagnosis, the singer has kept out of the public eye and been mostly absent from social media. In April, however, she surprised fans by unveiling one of five new songs for the soundtrack to the film "Love Again," in which she also made her big-screen acting debut.
Support HuffPost
The Stakes Have Never Been Higher
Popular in the Community