Celine Dion did work, work, work, work, work on "The Tonight Show" Thursday.
During a game of "Musical Impressions," the singer broke out a little bit of Cher and Michael Jackson, but pulled out all the stops when Rihanna came up.
(Come Mr. DJ song pon de replay.)
Dion sang "Row, Row, Row Your Boat" to the tune of Rihanna's "Work" before reaching her final form and twerking.
It's not necessarily a staccato twerk, but we'll give it to her. (P.S. This post doesn't even mention Dion's Sia impression. This one's all about the twerk, twerk, twerk, twerk, twerk.)
Before You Go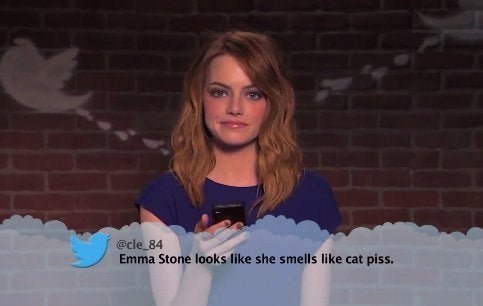 Celebs Read Mean Tweets