We started wearing heels around seventh or eighth grade. But one of Celine Dion's sons has gotten a serious jumpstart with the fancy footwear, the singer told Katie Couric this week: He's wearing heels already.
"One of my sons, Nelson, is two-and-a-half, and he walks better in heels than me! I don't know how he does it, but I'm not the only one in the family who loves shoes."
Hey, Nelson learns from the best. Celine, if you didn't know, has over 3,000 pairs of shoes (although when Katie asked Celine about the exact number, the singer quipped "I stopped counting, because I'm not good with math.") Dion told Couric that she's so crazy about great shoes, she'll get them in any size:
"I go to the store, and I'm like, 'I really like those ones,' and they're like, 'What size?' And I'm like, 'Oh no, you don't understand. I want them, so what size do you have? I'll make it work, baby. I'll make it work!' From 5 to 10, it works!"
Imelda Marcos ain't got nothing on Celine. Watch the longer segment above or check out the highlights in the video below.
Celine rocked some very '80s-tastic fashions: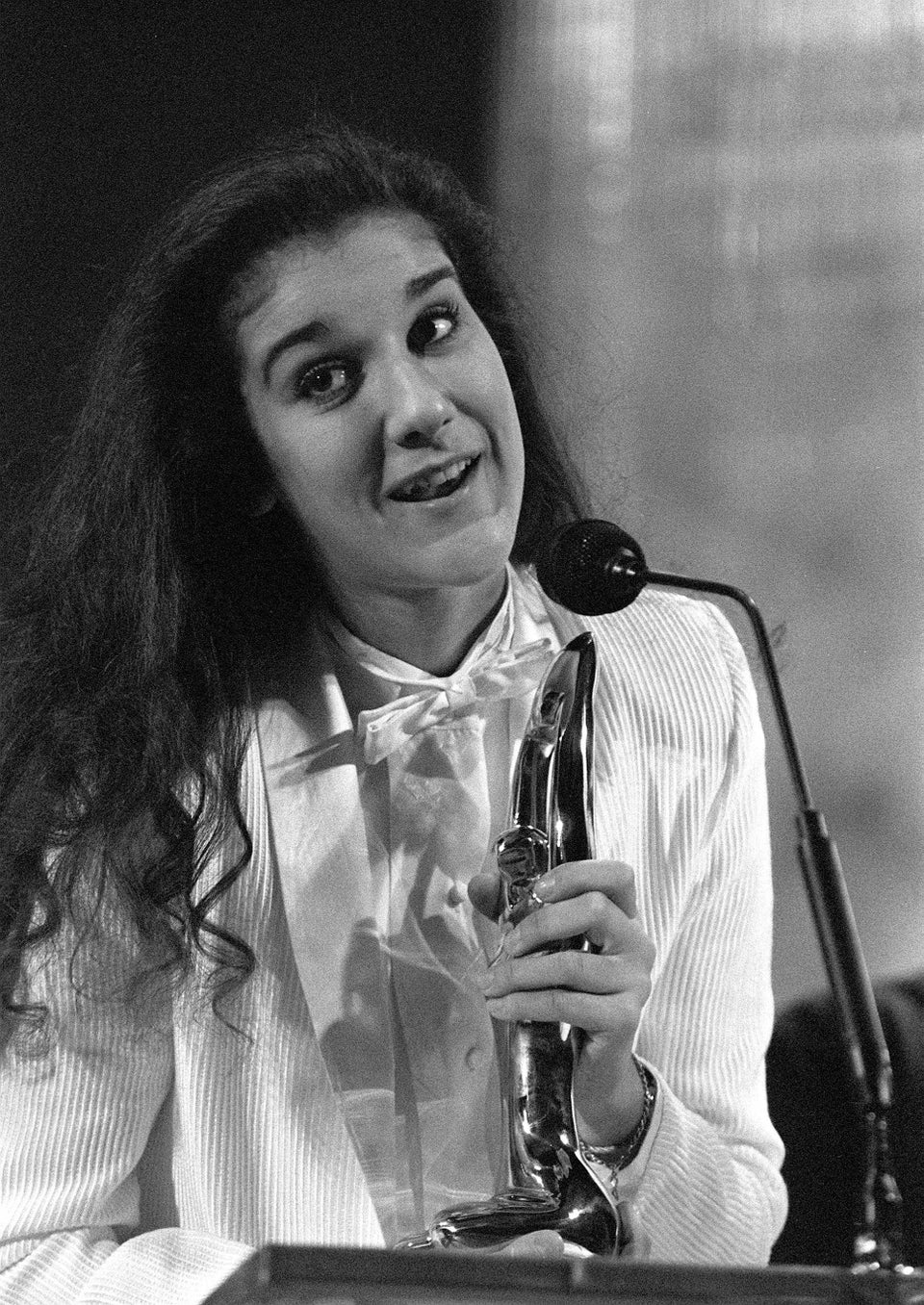 Celine Dion's Style Evolution (PHOTOS)
Related