A new TV series featuring a psychic who allegedly talks to spirits connected with convicted murderers and crime victims is coming under fire from those who work with grieving families.
"Cell Block Psychic" features Maine-based medium Vicki Monroe attempting to communicate with the otherworld to provide closure to the loved ones of murder victims.
Monroe uses a technique of speaking with the dead known as cold reading. Spirits supposedly send images or phrases, and she asks the people she's talking with to fill in the blanks.
Cold reading involves asking leading questions or making general statements that can apply to anyone. It has been used for hundreds of years by magicians, mentalists and self-proclaimed psychics like James Van Praagh and John Edward.
Kristy Dyroff of the National Organization for Victim Assistance finds the whole concept of the show "abhorrent." She thinks the series wrongly suggests that people who have lost a loved one to a violent crime can find "closure."
"It doesn't appear as if [Monroe] has any training in dealing with crime victims," Dyroff, who saw a clip of the show, told The Huffington Post. "You never talk about closure. It's unattainable and frustrates the victims. We encourage them to find a 'new normal' because they'll never go back to what they had."
Monroe claims that she has talked with the dead since she was a kid and that her psychic powers have enabled her to solve numerous cases.
"I've never counted how many cases I've solved," she told HuffPost. "I'm not perfect. I can't guarantee who will come to me or what they will say."
Collins, 32, and her brother, Lamont Webb, appeared on "Cell Block Psychic" to find out why their mom never warned them about problems in the marriage.
"My mom was a Christian and didn't believe this stuff," Collins told HuffPost. "But at the first meeting, [Monroe] said, 'Your mom said you need to slow down.' I had just gotten a speeding ticket that day."
Collins left feeling reassured by Monroe that her mother had died without pain.
Jerome Overstreet, Collins' father, briefly met with Monroe in prison. She claims she saw the ghost of Vikky Overstreet looking at her killer and saying that he is never going to get out of prison.
Psychic claims like that make skeptic D.J. Grothe angry.

Grothe is president of the James Randi Educational Foundation, a nonprofit organization that works to stop paranormal and pseudo-scientific frauds. He hasn't seen the show but dismisses Monroe's supposed abilities as well as the notion that her alleged afterlife communications help grieving families.
"A psychic medium provides no closure for such losses, and [Monroe] actually compounds the loss," Grothe told HuffPost by email. "By lying to these victims of violent crime, she dredges the disturbing experiences back up, and it is all for the salacious -- and very gross -- entertainment of the show's viewers."
Grothe said his organization will pay Monroe $1 million if she can demonstrate her alleged ability under scientific conditions.
Kelly Murphy, the founder of Project Jason, which provides resources for families of missing adults and children, worries that viewers will believe that humans can communicate with souls in the afterlife.
"The victims are grieving, and psychics prey on human vulnerability," she told HuffPost. "I don't want people who see this show to waste time or resources on psychics."
Murphy also fears that producers will edit the footage to make Monroe look legitimate.
Showrunner Julie Getz insists that "Cell Block Psychic" will be an honest account.
"Everything is organic," Getz told HuffPost. "[Monroe] doesn't guess. The spirits are either there or not. We won't tell her details about the case beforehand."
San Diego-based criminal defense attorney Allen Bloom also sees problems with "Cell Block Psychic." He worries that viewers may confuse Monroe's supposed psychic communications -- which he calls "charlatan" and "indefensible" -- with legitimate criminal investigations.
Bloom doubts that any cases will ever be reopened just because a psychic claims to have heard new evidence from someone who has died.
"If we allow a lunatic fringe to get into the justice system, we'd be in trouble," he said.
"Cell Block Psychic" debuts April 21 on the Investigation Discovery channel.
CORRECTION: An earlier version of this story incorrectly implied that the victims advocates quoted in the story have worked with the grieving families on the show. It also stated that Jerome Overstreet was the father of Melissa Collins and Lamont Webb. He is their stepfather.
Like Us On Facebook |

Follow Us On Twitter |

Contact The Author
Support HuffPost
The Stakes Have Never Been Higher
Related
Before You Go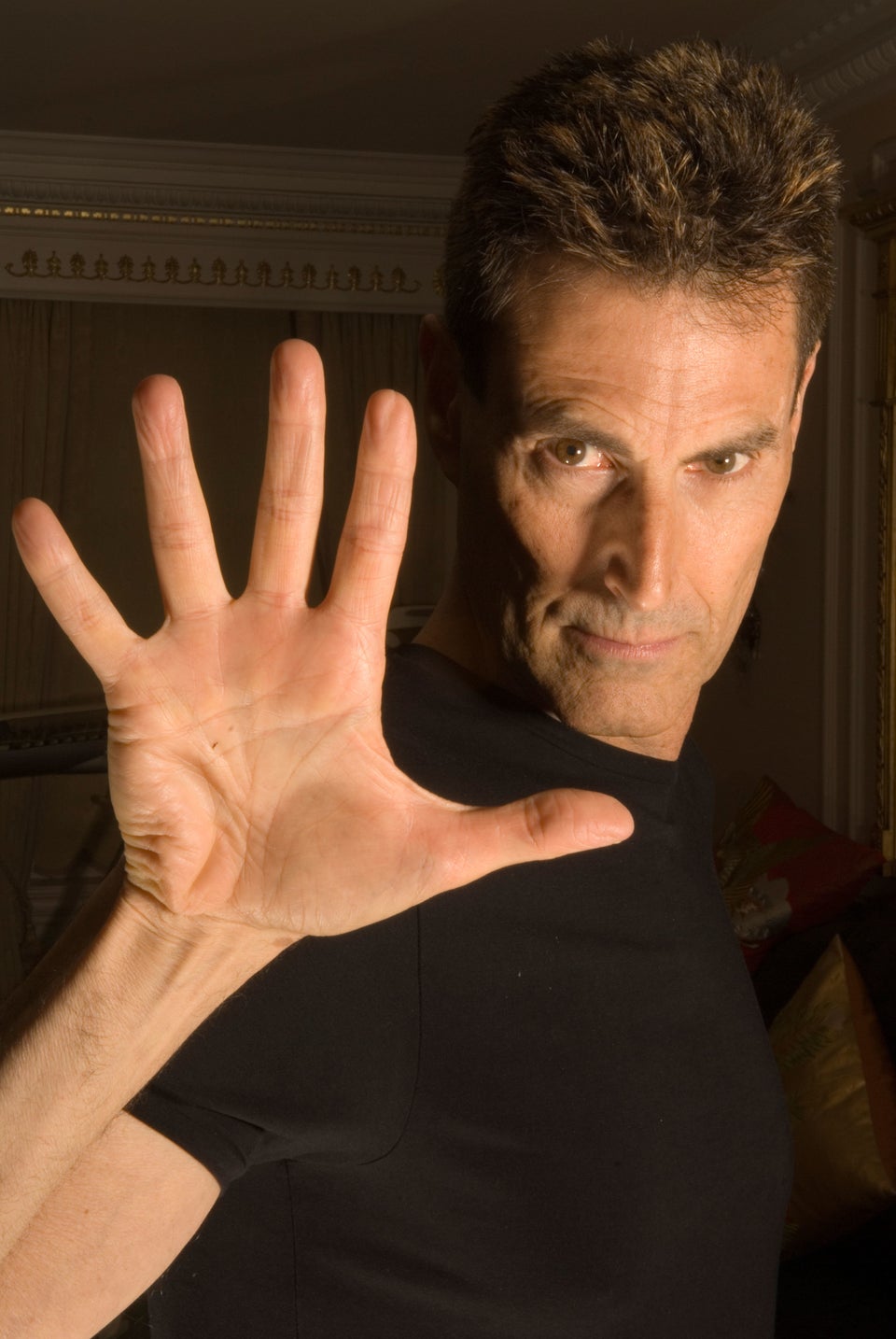 Famous Psychics
Popular in the Community