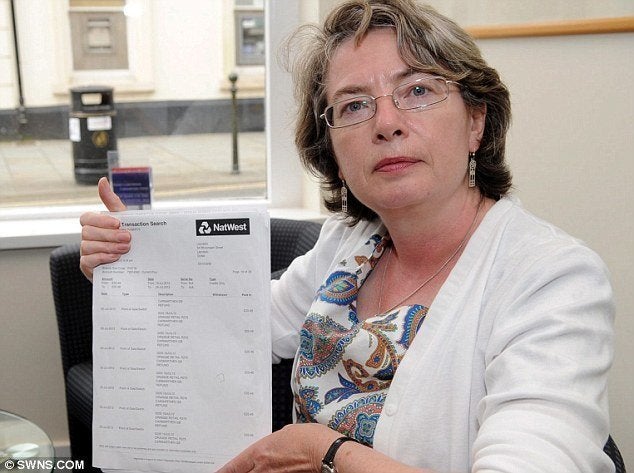 Talk about a failure to communicate.
When a British woman on vacation in South Wales bought a cheap mobile phone because her own cell couldn't pick up the local signal, she never expected to be slapped with a bill for the equivalent of more than $42,000.
Yet that's just what happened to a horrified Anne Roberts of Devon who thought she was just buying a £20 pay-as-you-go phone.
"I had a text from the bank saying I had to pay funds in," she told The Sun. "I put my card in the machine and found I was £27,210.72 in the red."
A technical glitch had mobile phone giant Orange siphoning off the equivalent of $187.20 an hour or more than $31 every ten minutes from Roberts' NatWest bank account. Orange had charged her account 792 times.
With a bank account overdrawn by more than £27,000 and collection agencies calling, Roberts was forced to cut short her holiday. It took two days to straighten out the mess but Orange finally apologized and refunded the money.
"We have identified a technical issue resulted in multiple card payments being taken from her account for the purchase she made in our Carmarthen store," an Orange spokesman told The Daily Mail. "We understand this situation has been upsetting for Mrs Roberts and we apologize unreservedly for the inconvenience it has caused."
Last year, Celina Aarons was slapped with a $200,000 bill when her deaf brother, who communicates via text message, traveled to Canada without an international plan, reported NPR. She usually paid about $175 a month for his service and eventually T-Mobile agreed to lower the charges to $2,500 and gave her six months to pay.
REAL LIFE. REAL NEWS. REAL VOICES.
Help us tell more of the stories that matter from voices that too often remain unheard.
BEFORE YOU GO
PHOTO GALLERY
Tips To Help Your Cellphone Battery Live Longer