You're likely already aware of the dangers of texting and driving, but did you know that it was responsible for 3,328 crash-related deaths in 2012 alone?
Your beloved device is harmful in other ways, too. With the convenience of search tools like Google and Siri, long gone are the days of every having to memorize something -- for example, that dreamy actor or the name of a restaurant or your parents' cell phone numbers.
With the holidays swiftly approaching, there's no time like the present to put down the phone and give your eyes and wellbeing a break -- and your brain more of a workout. Here are a few tips to help you through it. You'll have people saying you "used to call them" on their cell phones in no time.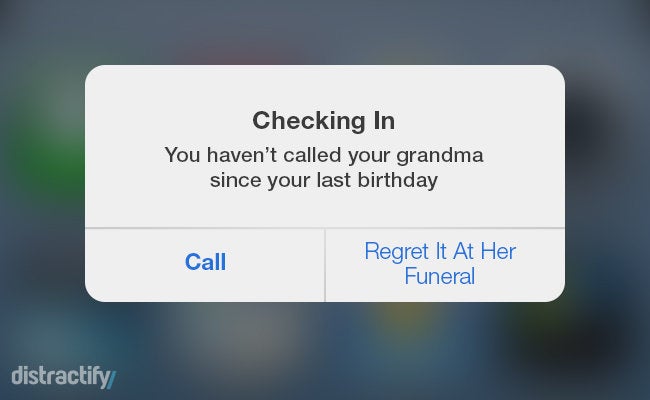 What Your iPhone Notifications Really Mean