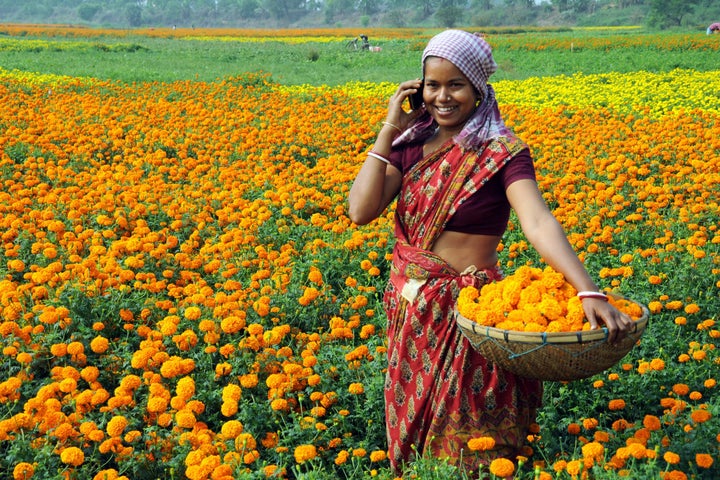 Worldwide, 300 million fewer women than men own a cell phone. a disparity that deprives women of educational, health and financial opportunities.
Tata Communications and Mastercard announced their plan to join up in order to bring the technology to women in need at this year's Clinton Global Initiative. They're launching the program in India, Nigeria, Indonesia and Guatemala, with the goal of initially targeting 25,000 women.
Giving a woman in a developing country access to such technology plays a key role in her educational development, financial independence and overall well-being.
Women there typically keep their money hidden in pots and fields and are constantly worried about thieves. Getting a loan in an emergency situation is often impossible for them.
Mobile technology also plays a pivotal role in bringing education to people in need who wouldn't otherwise have access to reading material.
Of the more than 4,000 people surveyed in a seven developing countries, 62 percent said they are reading more as a result of mobile applications, a 2014 UNESCO study found. Many noted that it's less expensive than buying books, while others said they wouldn't otherwise even have access to such material.
Mobile technology has also proven to serve as a lifesaving resource for women in developing countries.
To ensure that pregnant women and new moms are armed with the information they need to protect themselves and their babies, a number of groups have developed mobile platforms that can reach women everywhere and save as many as 800 women a day who die from preventable conditions, Reuters reported in 2013.
One such group is Zero Mothers Die, a mobile program that provides critical maternal, newborn and child health information.