In today's technological era, it's difficult to part ways with your cell phone for a couple minutes, let alone an entire month. But, the students at Billerica Memorial High School in Billerica, Mass., are up for the challenge.
The players also began brainstorming way to raise money for Ian's treatments.
The team was on board and are now giving up their phones from April 17 to May 16 -- and calling the fundraiser "Celling Out for Leukemia."
The hockey players got the word out about what they were doing and other students were interested in taking part. Now, they have collected 101 cell phones in total, which are being kept at the local police department until May 16.
"We would do anything for that kid," Cal Johnson, a sophomore hockey player told the Lowell Sun. "It's only 30 days, not that bad. Hopefully this becomes a tradition to help anyone going through hard times."
The plan is that each student who gives up their phone for 30 days then reaches out to the community asking for a sponsor. Community members decide how much they are willing to give. Some are donating $1 a day for the 30 days. Some businesses are helping out by sponsoring for $500, $300 or $150.
Ian spends his Tuesdays receiving chemotherapy, attends school a few days each week and skates around to exercise his legs and get out of the house.
"He's a tough kid. A fighter," Ian's dad and coach of the Billerica Pee Wee hockey team, Bill Cadden, told the outlet. "Just to see him smile and his hair starting to grow back is amazing."
If anyone is interested in raising money on behalf of Ian and The a Fight Against Leukemia favorite this tweet. @BMHS_Athletics

— Billerica Hockey (@HockeyBillerica) March 5, 2014
If you want to help, make checks out to "In It For Ian" and mail to: In It For Ian, 6 Estey Road, North Billerica, MA 01862.

Related
Before You Go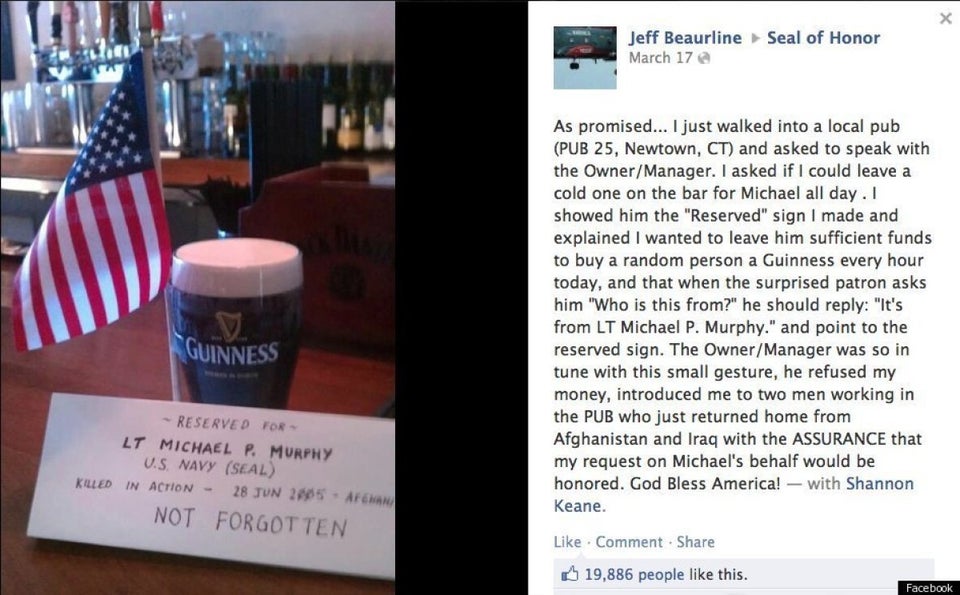 Random Acts Of Kindness