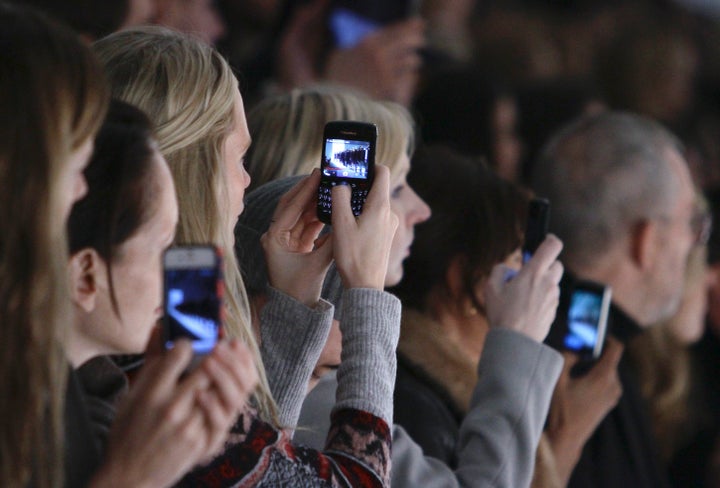 According to a press release, researchers at the University of Maryland's Robert H. Smith School of Business found that when people are using or thinking about their phones they are less likely to engage in prosocial behavior. The study notes that prosocial behavior is characterized as "action intended to benefit another person or society as a whole."
In the experiment, college students were asked how likely they were to volunteer at a charity after using either Facebook or a cellphone without access to Facebook. After three minutes, they were asked how likely they were to volunteer at a charity organization. Participants who had used their phones were less likely to say they would volunteer than those who had browsed Facebook immediately before.
In a pretest people had reported feeling more connected to others when using their cellphones than when using Facebook, and that finding coupled with the fact that people were less likely to volunteer after using their phones lead the researchers to conclude that there was a correlation between level of connectedness and willingness to volunteer, i.e. the more connected to others people feel, the less likely they are to volunteer.
In a second study participants were asked to draw a picture of either their TV or their cellphone and to think about how they used whichever gadget they were drawing. Afterwards, the cellphone group was less engaged than the TV group in a problem-solving task, even though all participants knew that completion of the task meant money was being donated to charity.
It's important to note that since this is a working study these findings have not been published or peer-reviewed. According to the University of Maryland's student newspaper, The Diamond, the study will not be published until additional follow-up research has been conducted on the more general effects of cellphone use on how people act in social situations.
According to Ferraro, one direction additional research may go is to look at whether an even more socially fulfilling activity, like say talking to your friend on Skype, makes people even less likely to behave in a prosocial manner.
Are you surprised cellphones were linked with more selfish behavior? Weigh in below.
REAL LIFE. REAL NEWS. REAL VOICES.
Help us tell more of the stories that matter from voices that too often remain unheard.
BEFORE YOU GO