Meet Kenzie Brenna, a 26-year-old Canadian body positive activist, actress and writer who created the hashtag #CelluliteSaturday in an effort to normalize the dimples many women are too embarrassed to show.
"If you try to sell me your cellulite treatment, I don't want it," Brenna wrote in a post on Instagram, in which she captures her lower body from various angles. "Cellulite is normal. And the beauty industry capitalizes on saying we need it removed."
Brenna uses her Instagram account to discuss her journey to a healthier relationship with her body, even posting side-by-side photos of her 50-pound weight loss. She says she experienced body dysmorphia, a condition in which people can think about their real and perceived flaws for hours on end. She tried every supposed remedy for cellulite, she told The Huffington Post, from Epsom salt baths, to creams, to using a dry brush before a shower, foam rolling her cellulite before and after workouts, and even wrapping her body in coconut oil and coffee grinds.
Just thinking about all those attempts to fix cellulite was exhausting.
"It's just really tedious to think about it all of the time, and comes to point where you're just like, 'What am I doing?'" Brenna said. "I would try on leggings at different athletic stores and go in the mirror and move in all these different ways to see if my cellulite was showing in the leggings."
Now, Brenna accepts her body the way it is and is inspiring others to do the same – the hashtag is slowly starting to gain traction as more women post photos of their bodies.
Cellulite is present in women of every body type, from the tall and lanky to the short and petite, athletic, plus-size and in between. One review study suggests an estimated 90 percent of women have it. Its presence is genetic to a degree, and can also be caused by estrogen level and low circulation. This is why many of the beauty products that promise to banish cellulite are deceptive: At best, most of those creams just temporarily increase circulation and might temporarily reduce the appearance of cellulite.
Brenna's post underscores one key idea: Even if you want your body to change for healthy reasons, you don't have to hate it in the meantime. You can eat healthy and move in a way that feels good, but refrain from knocking yourself out with critical thoughts.
"This message is for women who crave acceptance, self-love and want appreciation for their bodies as they exist right now," Brenna wrote on Instagram.
Agreed, girlfriend. Agreed.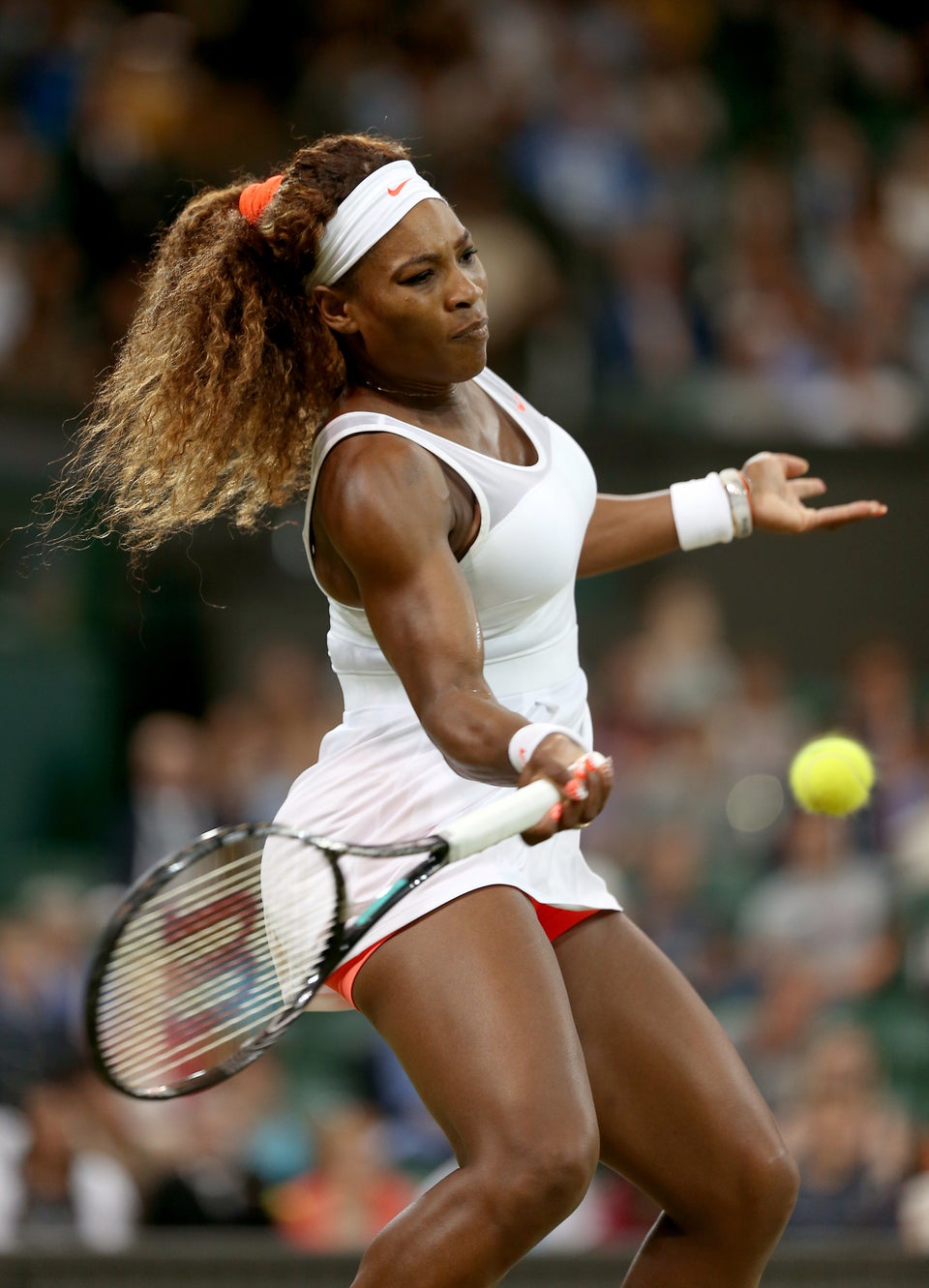 10 Celebrities With A Positive Body Image