Boston Celtics and Miami Heat players left the court of American Airlines Arena in the minutes leading up to their Wednesday game scheduled to be broadcast on ESPN.
They returned to participate in warmups, but held a players only meeting between members of both teams in the Heat locker room, according to ESPN's Adrian Wojnarowski.
The meeting took place hours after a mob of mostly white President Donald Trump supporters attacked the U.S. Capitol and a day after prosecutors declined to press charges against the police officer who shot Jacob Blake multiple times in the back in Kenosha, Wisconsin.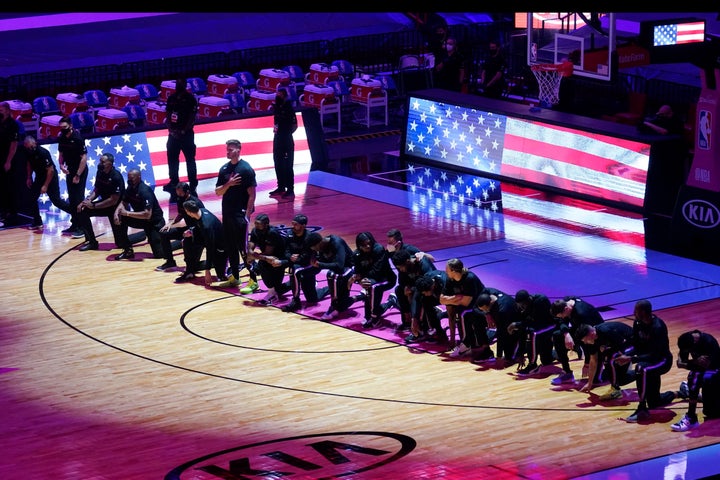 Members of the Celtics contemplated leading a protest in the NBA bubble this summer over the shooting of Blake a day prior to the Milwaukee Bucks walkout of a game that led to a league-wide postponement of play.
Players returned to the court in time for warmups but knelt during the national anthem and released a statement protesting the systemic treatment of Black American compared to the law enforcement response to the mob in Washington D.C.
Popular in the Community