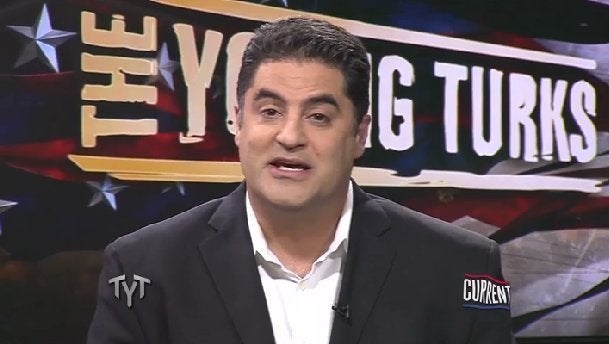 Cenk Uygur returned to the cable news airwaves on Monday with a simple message: "we are here to punch the establishment in the mouth."
That straightforward declaration of principles came about 50 seconds into the first minute of Uygur's new show, "The Young Turks." After his stormy exit from MSNBC in July, Uygur teamed up with Current TV to move his long-running Web show (also called "The Young Turks") to television. According to Uygur, calls to do things like "punch the establishment in the mouth" are what got him shown the door at MSNBC -- something that network has always denied. Presumably, Keith Olbermann's new home (Uygur is now the lead-in show to "Countdown") told him they had no such qualms about fighting words like those.
In his opening statement, Uygur also called the show "proud and progressive," said there would be no teleprompters or talking points, and told his audience, "we can work together, we can learn together and we can fight together."
Calling all HuffPost superfans!
Sign up for membership to become a founding member and help shape HuffPost's next chapter