 Some Latino civil rights groups are questioning the U.S. Census consideration of designating Hispanics a race of their own, fearing the loss of national original designations.
The change, making "Hispanic" a racial instead of an ethnic category, would eliminate the check-off boxes for national origins such as Mexican, Cuban and Puerto Rican.
"There is no unanimity on what any of this stuff means," says Angelo Falcon, director of the National Institute for Latino Policy and co-chair of a coalition of Latino advocacy groups that recently met with Census officials.
"Right now, we're very comfortable with having the Hispanic (origin) question… Hispanic as a race category? I don't think there's any consensus on that."
Scholars oppose "Hispanic" being considered a race
Fordham University law professor Tanya Hernandez, author of the new book Racial Subordination in Latin America, is among the scholars opposing the proposal to join race and ethnicity as a "Hispanic" category.
"Census data is used in very important ways, for example to monitor compliance regarding civil rights and racial disparities," says Hernandez, who fears that eliminating existing racial categories would have a negative impact.
"To understand why a Latino, Asian and white person can have the same income profile but still have different access to a mortgage, for example, you need to examine racial categories."
Government officials say that the change is being considered because Latinos are the ones who most often check the "some other race" category or do not answer the race question.
Many Latinos considered themselves "some other race" in the 2010 census
In the 2010 Census, some 7.1 percent of households filled out "some other race," with the majority of these households being Latino, according to government officials.
The Census subsequently sent questionnaires to half a million households, including Latinos who were given an opportunity to mark Hispanic as a combined race and origin category.
Census officials said it was feedback from Latino responses in that and other documents on the issue of racial and ethnic identification that led to considering the change.
"Some respondents view their Hispanic origin as a race," says Nicholas Jones of the U.S. Census Bureau.
But Latino civil rights leaders are saying they believe more input from Hispanics is needed, as well as additional study.
"We're still debating what it means to be Latino," says Falcon. "We're all over the place as a community, and people have many different positions on this stuff."
"I'm trying to make sure Latinos understand that census issues are an ongoing process, and changes in the Census don't come about just by number-crunching; it is also a political process. So it's important Latinos are in there, in the discussions."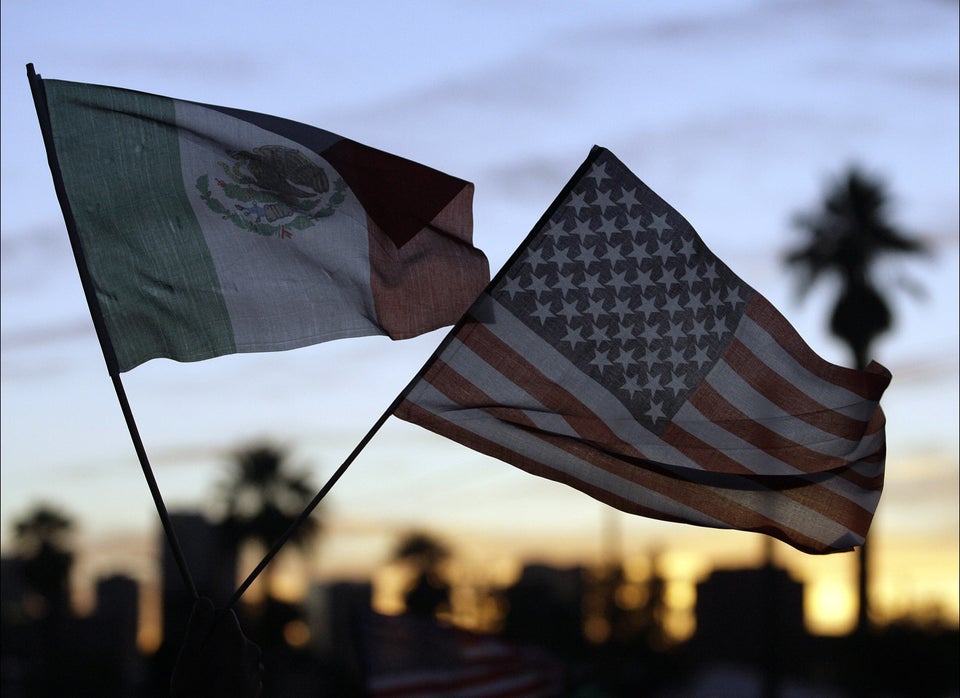 Hispanic Populations In The U.S.
Popular in the Community