Neera Tanden, president of Center for American Progress and a former staffer for Hillary Clinton presidential and senatorial campaigns, wrote in a New Republic op-ed published Sunday that Third Way's attack on populism was "surprising" and "confounding."
"Washington's obsession with fiscal 'solutions' that are in search of a problem has made it harder, not easier, to create good jobs, to increase wages, and to boost overall economic growth," Tanden wrote. "That's why a focus on inequality and requiring the wealthy to pay their fair share has not just been a successful political strategy for Bill de Blasio and Elizabeth Warren, but for leaders in Ohio, California, Maryland, and across the country."
The New Republic op-ed puts the top two Democratic-leaning think tanks for big policy ideas at loggerheads over how hard to push economic populism positions on taxes, entitlements and income inequality. As President Barack Obama prepares to exit the political stage after his second term, the battle may have implications for the Democratic presidential candidate in 2016 and the candidate's campaign platform.
Tanden's commentary is the latest criticism of a Third Way op-ed authored by Jon Cowan and Jim Kessler published in The Wall Street Journal two weeks ago. The op-ed called the economic populism championed by Sen. Elizabeth Warren (D-Mass.) and New York City Mayor-elect Bill De-Blasio "disastrous for Democrats."
Tanden argued for using economic inequality as a political message, saying it was "a populist message about reducing inequality that won Obama reelection just over a year ago." She added that the economic populism that the Third Way op-ed denounced actually has resonance.
"If economic populism means a deep concern about growing economic inequality in the country, which is what I think it means for a Bill DeBlasio or an Elizabeth Warren, I think that is a deep and growing concern across the country," Tanden told HuffPost.
Matt Bennett, senior vice president For public affairs at Third Way, told HuffPost that income inequality was a "huge problem" and Obama is correct to focus on it. But he questioned whether Democratic political candidates should be running on economic populism nationally.
"From a purely political point of view, even though this is in vogue right now, it isn't necessarily going to be the winning set of political messages everywhere," Bennett said.
Bennett said he disagreed with Warren's suggestion to raise the cap on Social Security taxes to include income above $113,700 to pay for increased benefits, saying that would raise taxes on the middle class.
"If you're a single-income household with $115,000 in income, living in certain places, then you are middle class -- in other places you are not," Bennett said. "There is a pretty hefty increase in taxes for a lot of people who are hard to characterize as wealthy." He said Third Way favors raising taxes on the wealthy.
Third Way said the debate between Center for American Progress and Third Way is good for the Democratic Party.
"We're happy to have this discussion with them," Bennett told HuffPost. "We agree with CAP on lots of things, we've worked with them on tons of things, and we will continue to do so. But if we disagree on some things, that's healthy."
Tanden also told HuffPost that it was okay to disagree. "We thought it was an important issue," she said. "There's a big tent. We had a fundamental disagreement, so we thought it was important to air."
Before You Go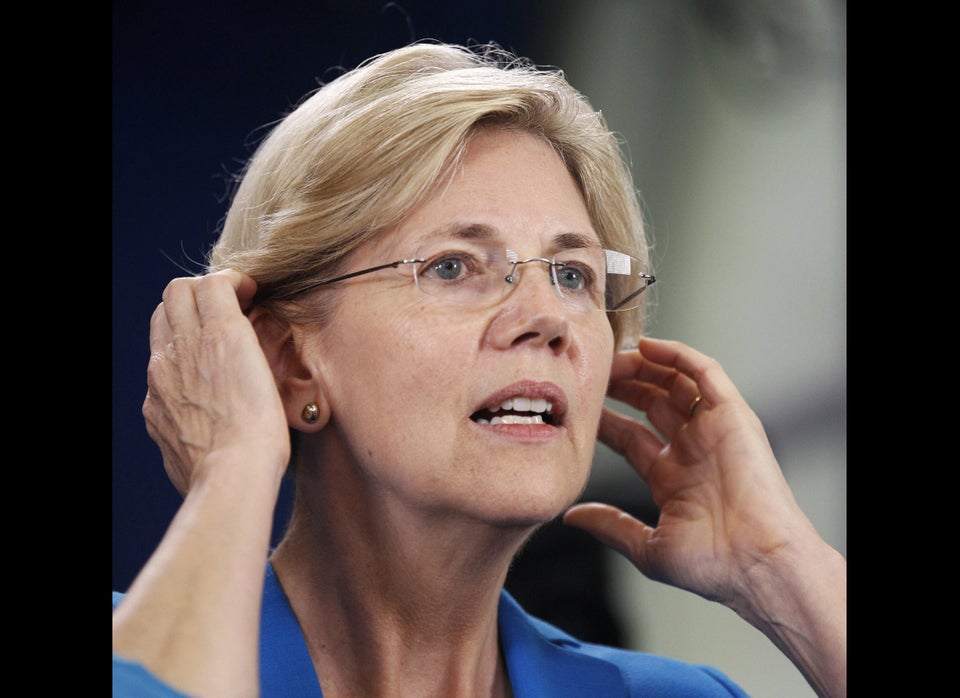 Elizabeth Warren
Popular in the Community