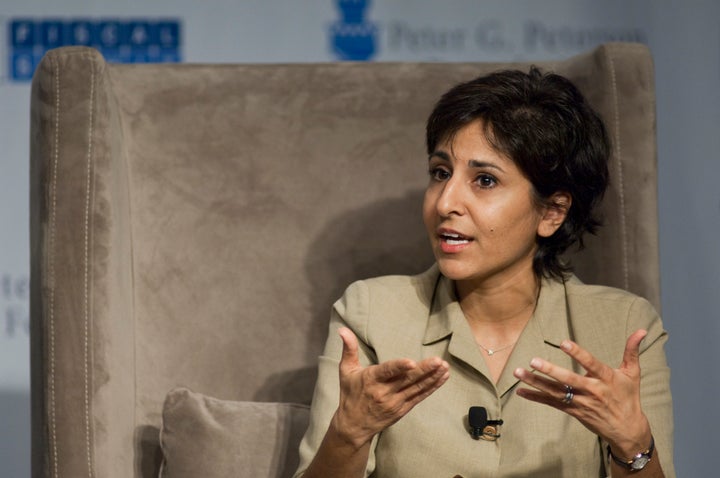 WASHINGTON -- The staff of the Center for American Progress has officially joined the labor movement.
Workers at the influential liberal think tank unionized with the International Federation of Professional and Technical Engineers, the union told The Huffington Post. Leadership at CAP voluntarily recognized the staffers' request, enabling them to avoid a secret-ballot election. Management will now bargain with the union.
"It reflects our progressive values," Alyssa Peterson, a CAP staffer who works on poverty issues, said of the decision to unionize. "We saw it as a natural extension of our institutional support for collective bargaining."
The move comes just four months after the staff of ThinkProgress, CAP's popular news site, announced that they were unionizing. That campaign was part of a wave of six successful union drives at digital media outlets over the past year, including The Huffington Post.
CAP staffers had talked for years about organizing into a union, though discussions began in earnest in May, according to Peterson.
Prominent in Democratic politics, the think tank is an open supporter of the labor movement, producing research that makes the case for more union membership in the U.S. It's released papers and reports arguing that the decline of unions -- they now represent just 6.6 percent of workers in the private sector, compared to a third of all workers in the 1950's -- had helped hollow out the middle class. The center is partly funded by union money.
Neera Tanden, CAP's president, said management was aware of the staff's union efforts for some time and chose to remain neutral. (Given CAP's progressive positions, it may have been a small scandal had they not.)
"We're pro-union, so we didn't want to take a position against it," said Tanden, who served in both the Obama and Clinton administrations. "I consider CAP a place that's effective because of the people who work there. Anything that helps us better understand [employees'] concerns can improve what we're doing."
Peterson said the decision to unionize was "largely unanimous" among staff.
IFPTE represents 80,000 professional and tech workers in the U.S. and Canada. The CAP union will add roughly 95 members to IFPTE's Local 70 in D.C., including most employees below the level of associate director at the think tank, the union said. The union local already represents workers at a handful of other D.C. nonprofits, including the Economic Policy Institute, the Center for Economic and Policy Research and the Worker Rights Consortium.
Popular in the Community