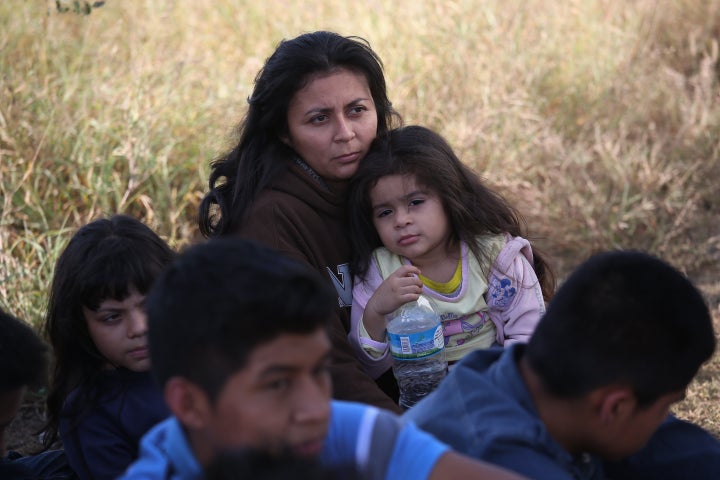 WASHINGTON -- The number of mothers and children being apprehended along the U.S.-Mexico border is going up, again.
After crossings by unaccompanied children and families hit crisis levels in 2014, it seemed like the government's efforts to stem the flow were working. Now, though, numbers are up significantly. Border agents apprehended about 5,100 unaccompanied minors in October and November of last year; in the same period this year, they took in nearly 10,600.
The flow of mothers traveling with their children, most of them Central American, has increased even more. While there were almost 4,600 apprehensions of family units during October and November 2014, there were about 12,500 during those months this year.
The figures haven't caused as much of a panic this year as they did in 2014, but with a presidential primary where Republicans are competing to seem tougher than each other on border security, it's very likely coming. GOP presidential candidate and Sen. Marco Rubio (R-Fla.) mentioned the rising numbers at a Tuesday evening CNN debate, saying they came after "after all these executive orders the president has issued."
There's another reason border apprehensions persist, however. Women and children are continuing to flee Central America for the U.S. because the problems that drove many to leave in 2014 haven't abated.
"All of the push and pull factors that were there last summer remain in place, and arguably, most of the push factors have gotten worse," said Marc Rosenblum, an immigration expert with the Migration Policy Institute.
Gang violence in El Salvador, in particular, grew worse since last year, when a truce between the nation's largest gangs fell apart. There were 911 homicides there in August alone, and the rate may hit 90 murders per 100,000 people by the end of the year -- which push it to overtake Honduras as the murder capital of the world.
Honduras also still has problems. Militarization that led to the reduction in murders also led to more alleged abuses by soldiers, including murder, torture and rape. Political instability plagues Guatemala. And all three of the Central American countries are struggling with droughts.
"You have really high homicide rates, and tied to that is the fact that you have very weak institutions," said Adriana Beltrán, an expert on security at the Washington Office on Latin America. "Many victims of violence have nowhere to turn."
The number of border apprehensions of families and children went down after a concerted effort to stem the flow, but smugglers appear to have adapted their routes since demand continued. The lower figures never meant that the driving forces had been solved, or that the fix was permanent, Rosenblum said.
"Anybody that declared victory at that point and that this problem as resolved was wrong," he said.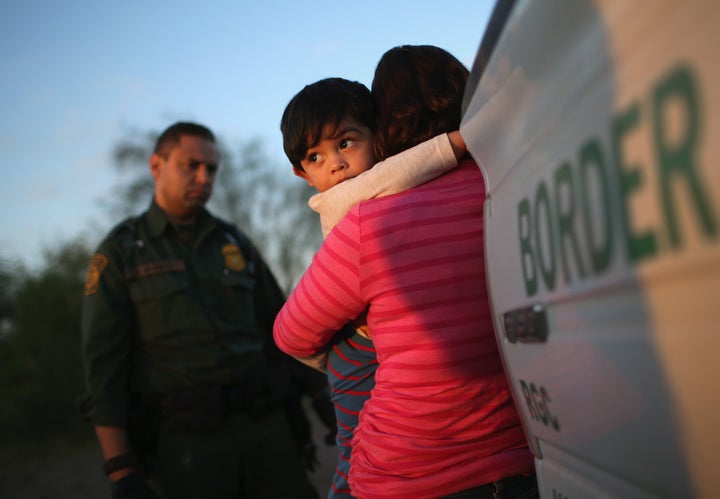 A State Department spokesperson said it will take years to fix problems in Central America, although the U.S. has already begun to work with the governments there to address them.
"The core Central American problems underlying undocumented migration have been growing for decades," the spokesperson, who asked not to be identified by name, said in an email. "Only a serious, sustained effort between the United States and Central America will really transform the region. The joint work to address these problems will be measured in years, not months."
The fact that violence persists in Central America poses an added problem for the U.S. with border crossings. Mexican and Canadian children can be deported more quickly than minors from other countries, who go through a process that requires them to be taken into Health and Human Services custody under the Office of Refugee Resettlement.
The agency is already responding to the spike in apprehensions by increasing the capacity for holding minors, from 7,900 beds to 8,400 last month. It is also opening temporary facilities for periods of 21 days each, according to HHS spokeswoman Andrea Helling. The first in Texas opened last Friday, and another in the state will open this week. A third facility is being prepared in California.
Family units often cannot be quickly deported either because of their arguments for asylum or other relief in the U.S. Many of the women and children apprehended have said they fear returning to their native countries, meaning the government must go through steps to determine whether they are eligible to stay in country.
The increasing numbers will put an added strain on the already stretched immigration courts that make such determinations. And it could test the effort to end family detention, which has been limited but not eliminated after a court ruling, in favor of allowing women and children to leave on bond or with other alternatives to detention while their cases are considered.
To opponents of Obama's policies on immigration, continued border apprehensions and a failure to deport all of those who cross are simply exacerbating the problem.
And they have some evidence to that effect: The Department of Homeland Security found in interviews with 345 apprehended members of family units earlier this year that nearly 200 of them said they thought they would be able to stay when they made it to the United States. The report, which was provided to the House Judiciary Committee and reviewed by HuffPost, found that 181 people said they were influenced in their decision to come by the release of families who were detained.
But beyond discussing their impression they could make it to the U.S. and stay, the report did not go into why people would want to leave their native countries -- except to say (without offering figures) that for many, gang and family violence was a motivating factor.
The Obama Administration's Controversial Use Of Family Immigrant Detention
Popular in the Community