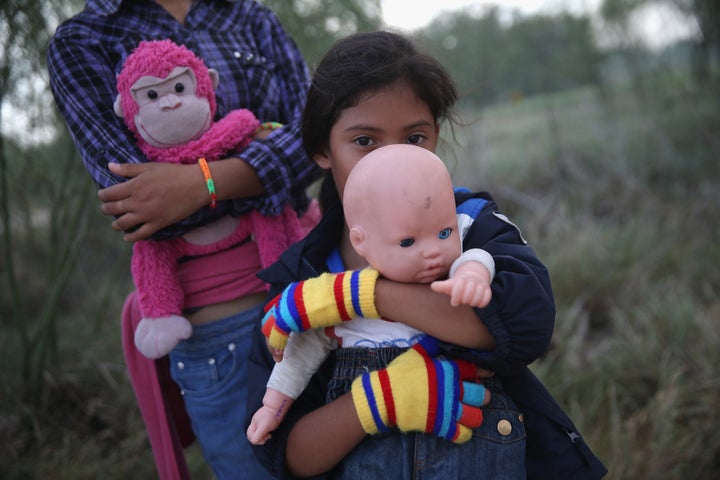 WASHINGTON -- After facing a crisis of unaccompanied minors fleeing Central America for the U.S. last year, the government created a program that would allow parents here to apply for their children to join them without making a dangerous trek.
It was meant to discourage illegal border crossings while still giving some Central Americans who face persecution at home a way to join their family in the U.S.
Nearly a year after it was announced, though, officials confirmed to The Huffington Post that the U.S. government has interviewed only 90 of the nearly 4,000 Central Americans who had applied as of Oct. 6. And even though most of those interviewed were found eligible for help, none of them have come to the U.S.
Advocates for refugees called this delay unconscionable.
"Nobody ever thought this was a panacea, but the fact that it hasn't worked, it undermines any credibility the administration might have in terms of actually trying to address the concerns of those kids," said Lavinia Limón, the president of the U.S. Committee for Refugees and Immigrants.
"It's pretty disgusting," she added.
The Obama administration created the Central American Minors Refugee/Parole Program, or CAM, last November to discourage minors from coming to the U.S. without authorization -- one of many responses to the crisis-level apprehensions last summer. The program is run by the departments of State and Homeland Security.
It allows lawfully present immigrants from Central American countries to apply for their children under the age of 21 to join them in the U.S. under refugee status. If they are not eligible, some may receive humanitarian parole and be allowed to come to the U.S. without refugee benefits.
A State Department spokesperson said DHS did its first round of interviews -- 76 in El Salvador and 14 in Honduras -- in July and conditionally approved about 12 percent of applicants for refugee status. About 84 percent were recommended for parole, while approximately 1 percent were denied and 2 percent are under more review. The government had accepted 3,955 applications for processing as of Oct. 6, the spokesperson said.
Although no one has come to the U.S. under the program yet, the State Department spokesperson said they expect the first refugees to arrive in November or December.
DHS is planning another visit to conduct interviews in November, a spokesperson there said.
It takes time to go through the application process, which includes a pre-screening interview, a DHS interview, DNA testing to confirm the individual is the child of the person in the U.S., security checks, medical clearance and a promissory note from parents agreeing to pay back the cost of their child's travel.
But Limón said the process can and should move faster so those eligible and approved can join their parents in the U.S.
"The reality is that there's no sense of urgency," she said. "I'm afraid that the U.S. processing of refugees has lost all sense of urgency for everybody."
Terry Abeles, refugee resettlement director at the Lutheran Immigration and Refugee Service, said in an email that the program is "comparatively faster" than some similar ones, "but because of the publicity and the nature that it is very heavily children related, we are concerned that the program is not as viable as we would like to see it."
The fact that the program requires Central Americans to stay in their country while they apply is "a fundamental contradiction," said Bill Frelick, refugee rights program director at Human Rights Watch. Applicants are claiming they are in danger, but are only eligible for the program if they stay put.
"If a gang is threatening your life and that's the basis for your claim ... then you don't have the luxury of waiting in a country where the reason you qualify as a refugee is that someone is threatening your life and freedom and your government is unwilling or unable to protect you," he said.
Frelick said he has been skeptical of the program from the start, in part because of its narrow eligibility. Only parents who are lawfully present in the U.S. can apply for their children, so many are excluded.
He said the CAM program should allow people to be eligible after leaving their country. The government could also take out the refugee requirement altogether and make the program about family reunification and allowing children to join their parents.
Frelick called the current program "politically driven" and said it is aimed at preventing the bad optics of another surge of asylum-seekers being apprehended at the U.S.-Mexico border.
"How do I say this diplomatically? It's not what it purports to be," he said.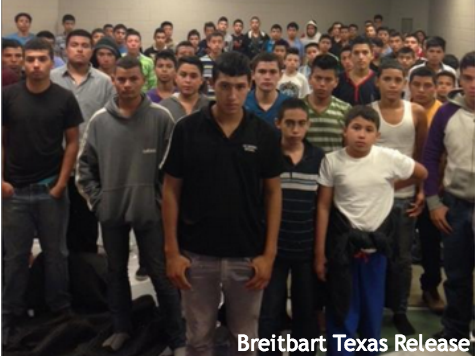 Overwhelmed Border Patrol
Support HuffPost
The Stakes Have Never Been Higher
Popular in the Community