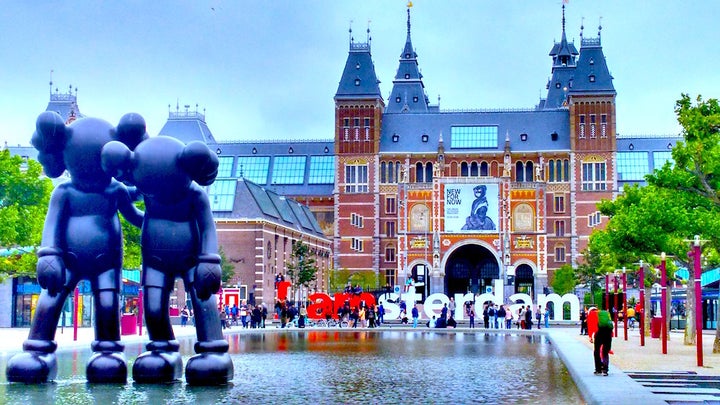 Nestled discretely behind Holland's historic Royal Palace in the center of Amsterdam is one of the city's newest and most stylish luxury hotel properties - the W Amsterdam. Occupying two full - and fully renovated - historic buildings in the heart of the city, this new W seamlessly does for Amsterdam what W hotels worldwide do best by bringing fashion, art, and design together into an all-encompassing hospitality experience.
I stay, dine, and socialize at W hotels around the world frequently because I love the consistent level of chic quality that the brand delivers to patrons and guests while artistically integrating what is unique about the local city and country into each property's design and decor. And in the Netherlands, this concept translates into classic European sophistication accented with edgy themes that honor Amsterdam's progressive and inclusive culture.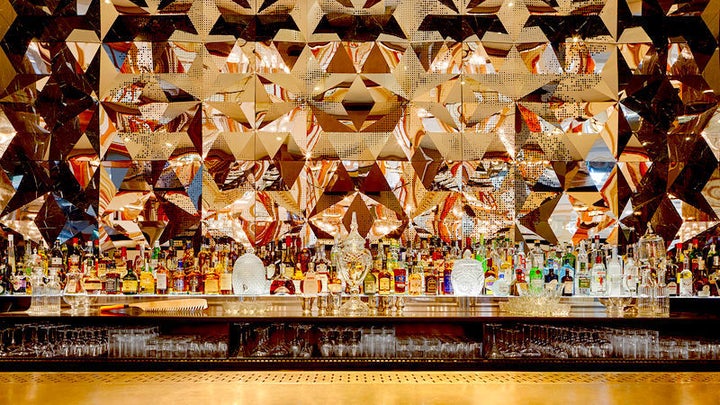 When I visited Amsterdam this summer it was Pride season and the property was featuring a variety of exhibitions specially curated to highlight the contributions of LGBT artists and creators. But typically the focus is on showcasing a wide variety of local Dutch talent, such as the more recent exhibition of artistically blurred photographs of striking models all inspired by Rembrandt, or the launch of a new couture collection by Dutch designer Tosca Soraya Otten that incorporated projected floor-to-ceiling images moving slowly around the walls of the display room.
Each of these exhibitions also included a line of products offered for sale at X BANK, a boutique and gallery hosted within the W's newly renovated KAS Bank building which also hosts The Duchess - a restaurant not royalty. While most hotels have some version of a gift shop, I actually found X BANK to be more of a gift buying experience.
You won't find touristy trinkets with Amsterdam slapped on them in cheap ink, but you can easily walk a few blocks over to main tourist areas for that. Instead here you might find more unique gifts like a banana shaped lamp, a decorative brass spikey sphere, sets of golden plates, and of course a variety of even more unique items themed according to the featured exhibition and artists of the season.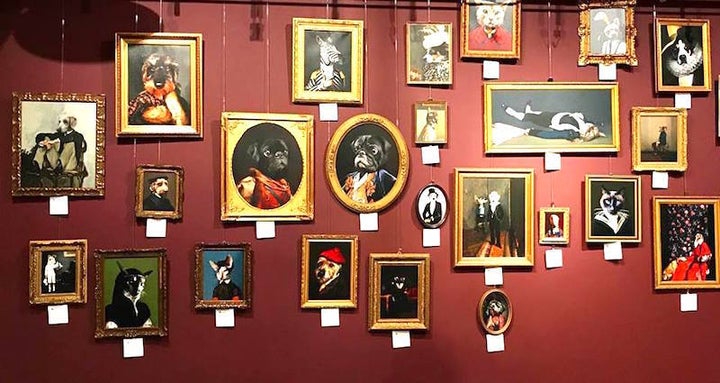 Just across Spuistraat from the Bank building is the W's second and much larger side - the Exchange building, named in referenced to its prior life as the communications hub for Royal Dutch Post. The Exchange plays host to nearly three times the number of rooms as its sister building across the street, all connected via seductively lit hallways that wind around the building. These floors contrast drastically with the sunlight-filled, floor-to-ceiling window-lined W Lounge on the top floor, which serves up 360-degree views of Amsterdam's picturesque charm by day and twinkling glam by night.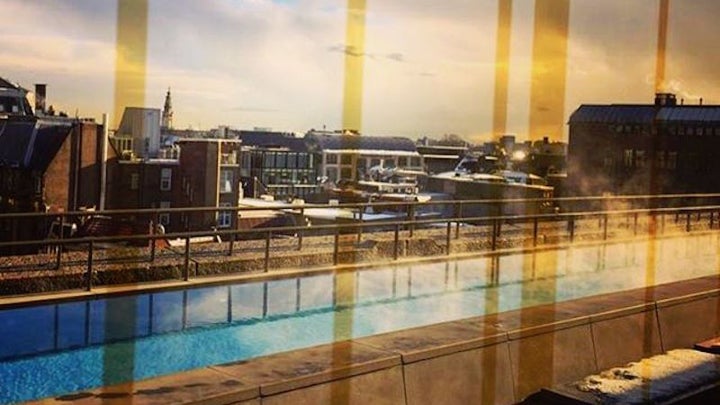 While Ws around the world feature brand staples like the Away Spa for pampering and a FIT gym for burning off cocktail calories and staying sexy, each property truly feels unique thanks the W's outsized efforts to work with local artists and designers to both blend the property into the local landscape while distinguishing it from any other W Hotel in the world.
In the case of the W Amsterdam, the extensive but elegant integration of copper pipes and gold lines harken back to the property's days as a nerve center for telephone wires and electrical lines. An interior staircase even mirrors the steps of the city's famous Dam Square nearby.
This challenge of becoming uniquely one with a global one-of-a-kind city like Amsterdam is daunting, but if any brand is up for a challenge like that it's W Hotels. I've never been to a W anywhere that did not captivate and intrigue me, broaden my perspective through local art and design, delight my palate, or satiate my social urges all while also wowing me with indulgent luxury and comfort when I escape back to my room.
Amsterdam's new W Hotel is no exception. To the contrary, it is a standout new property among urban luxury hotels across the continent and around the world.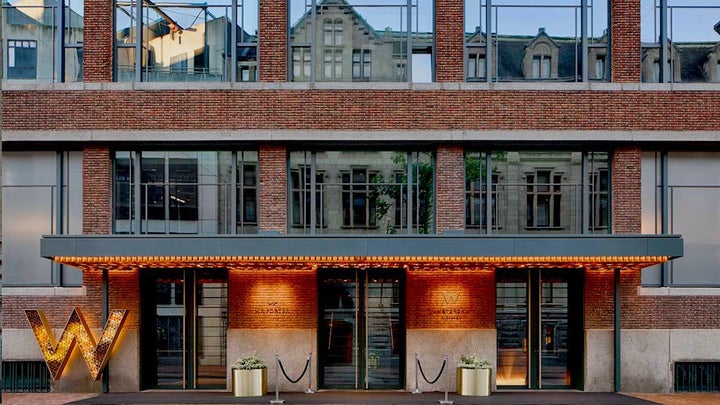 Popular in the Community