While most weeks of the college football season produce at least one "catch of the year" candidate, Central Florida wide receiver J.J. Worton may have just raised the entry requirements to the discussion. Not only did Worton's diving, one-handed grab result in a touchdown but that touchdown helped the No. 17 Knights avoid an upset loss to Temple.
After the unranked Owls took a shocking 36-29 lead over the Knights with just 2:04 remaining in the fourth quarter, the UFC offense began driving for a game-tying score at their own 30-yard line. Three consecutive completed passes from UCF quarterback Blake Bortles to wide receiver Rannel Hall advanced the ball to Temple 30-yard line with 1: 16 left in regulation. Under pressure from the Owls' pass rush, Bortles rolled to his left on 1st down. Forced outside the pocket and with a defender closing fast, he heaved a deep pass toward Worton, who had gotten behind the defense. The ball was thrown over Worton's head, perilously close to the back of the end zone. Worton, a 6'2" junior, dove and reached out his right arm. At full extension, he managed to grab the ball with one hand and pull it in for the unbelievable touchdown. After the ensuing extra point, UCF had pulled level with Temple with just 1:06 to play.
After forcing a punt from Temple on their ensuing possession, UCF got the ball back with 28 seconds remaining. With overtime looming, Bortles connected with Hall for a 64-yard completion to set up a 23-yard goal as time expired.
Whether or not this ends up being the most remarkable grab of the season, Worton figures to remember it for a while.
Related
Before You Go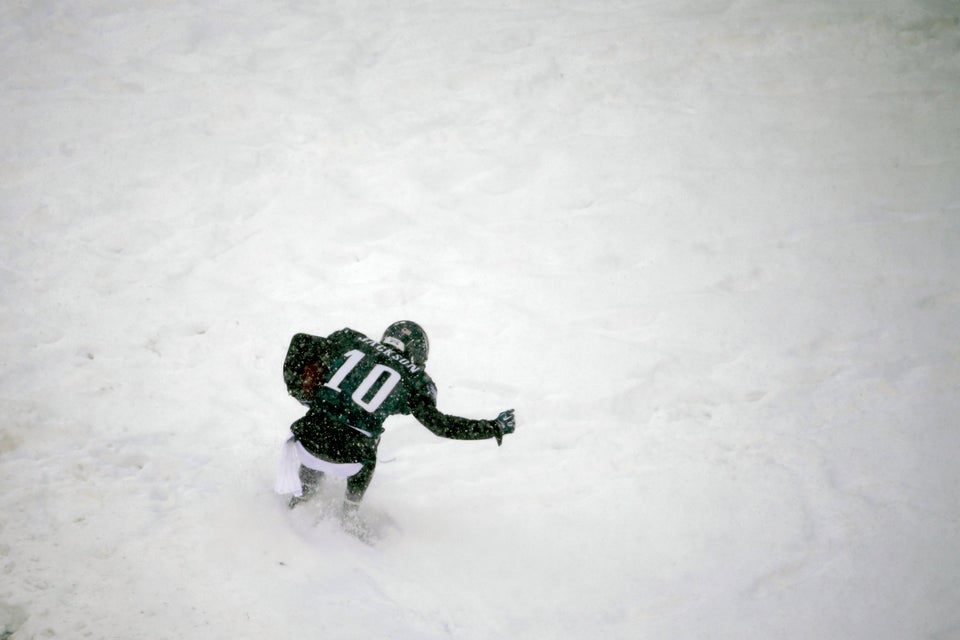 Best 2013 Sports Photos