NEW YORK -- Two of the five men who were wrongfully convicted in the 1989 rape and assault of a woman in Central Park have expressed support for a New York City teacher who says she lost her job after teaching students about the case.
"We support her 100 percent," Raymond Santana, a member of a group known as the Central Park Five, told The Huffington Post. "We'll probably rally for her -- go to the courthouse. I want her to keep doing what she's doing. I hope this doesn't discourage her." He believes the teacher should be reinstated, he added.
Jeena Lee-Walker, who taught English at the High School of the Arts, Imagination and Inquiry in Manhattan's Upper West Side, filed a federal lawsuit last week alleging that administrators at the school feared her lessons on the Central Park Five might "rile up" black students and cause small "riots." They asked her to take a more "balanced" approach in teaching students about the case, her lawsuit claims.
"I was stunned," Lee-Walker told the Daily News Friday. "I was kind of like, the facts are the facts. This is what happened."
Students, she told the paper, "and black students in particular, should be riled up."
"It was awesome -- they were so engaged," she said of teaching her students about the Central Park Five, adding that they were "really moved" by a 2012 documentary on the subject. "They really identified with the teenagers."
Lee-Walker says she received a series of bad performance reviews, and was ultimately fired, in retaliation for pushing back against criticism from administrators over her Central Park Five lessons.
Santana, Antron McCray, Yusef Salaam, Kevin Richardson and Korey Wise -- all black and Latino men -- were all under 16 years old when they were each arrested in 1989 for the beating and rape of Trisha Melli, a 28-year-old investment banker. The brutal attack dominated headlines, with the city's tabloids stirring racially charged fears of "wilding" groups of violent black and Latino teenagers across the city.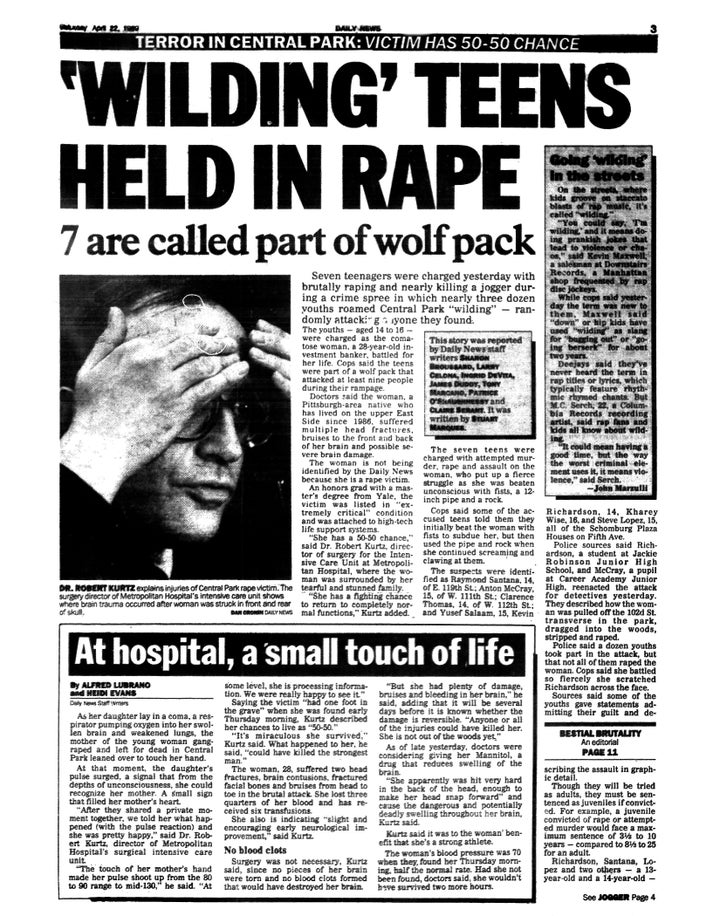 Police zeroed in on the five teens, all of whom had reportedly been in or near Central Park at the time of the attack.
Each teen confessed to the crime during 24 hours of interrogation, but later claimed their statements had been coerced by police. They were all nevertheless convicted and sentenced to prison in 1990. (At the time, billionaire businessman and current Republican front-runner Donald Trump called for their execution.)
Santana, McCray, Salaam and Richardson each spent nearly six years in prison. Wise spent nearly 13 years in prison.
The convictions against the men were vacated in 2002 after a New York inmate named Matias Reyes confessed to raping Melli. Then-Manhattan District Attorney Robert Morgenthau announced that DNA evidence from the crime scene matched Reyes' DNA.
In 2014, the city agreed to pay the five men a total of $40 million to settle a federal lawsuit they had filed.
"We don't want anything to be watered down.""
Santana said on Friday that he was deeply disappointed in the administrators' alleged concerns that black students might react violently to Lee-Walker's lessons.
"It's viewing them as if they're gonna become animals, they're gonna riot, and tear up the school," he said. "A person who thinks that way shouldn't be in education."
The New York City Department of Education deferred comment to the New York City Law Deptartment, which defends city agencies in court. "We will review the claims," a law department spokesman told HuffPost.
Salaam had a message for Lee-Walker.
"We salute you," he said. "We are so thankful that there are teachers like you that are wiling to talk about the truth in spite of the fact that you've been asked to water down things. We don't anything to be watered down."
"She just did a revolutionary act," Salaam added.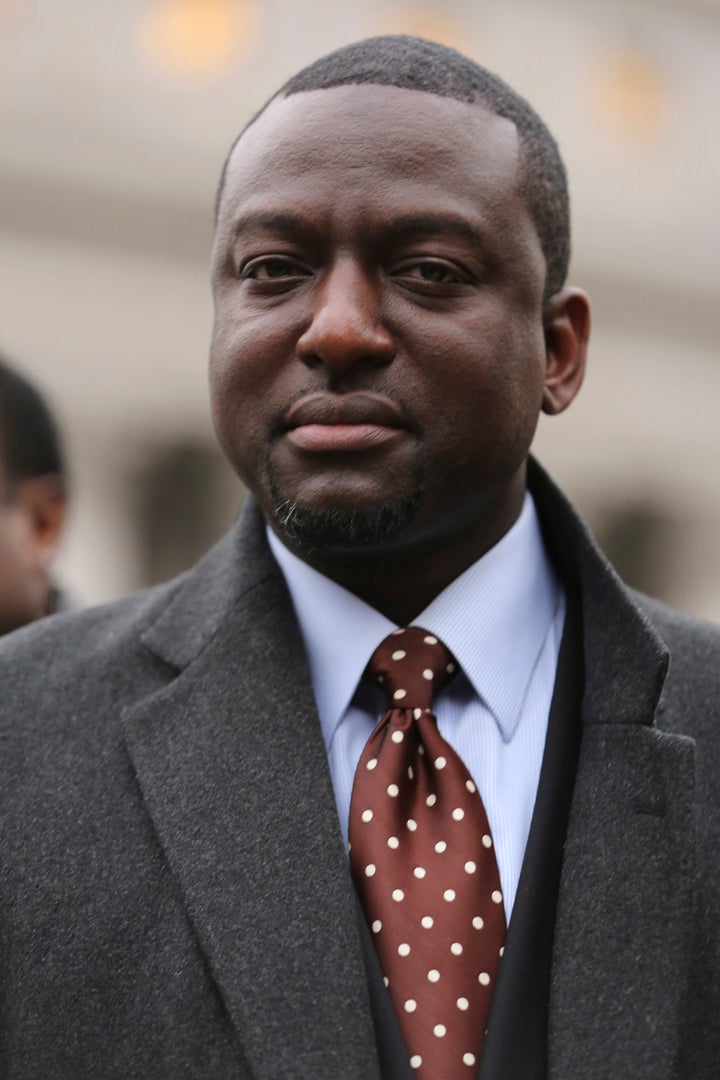 He and Santana now travel the country talking to students in elementary, middle and high schools about their story, and say they never have had problems with students acting out or misbehaving because of their lessons.
Teaching students about the Central Park Five, Salaam said, helps young people understand "what their rights are, how they should be interacting with police officers, how to stay alive, and how to stay out of the grips of the criminal justice system."
"We don't preach anything anti-police, anti-DA's office," Santana added. "It's the exact opposite -- it's 'we need you guys in these fields in order to make changes.' It's about trying to make them independent thinkers, to go into these fields and do their jobs."
Popular in the Community