Yusef Salaam was 15 years old when he, alongside four others, was wrongly accused of raping and assaulting a female jogger in Central Park. Twenty-five years later -- seven of which Salaam spent in prison -- he and the other men have finally agreed to a $41 million settlement from New York City. Unfortunately, the offering doesn't feel as victorious as he'd hope it would.
"The city is admitting no wrong," he told HuffPost Live's Alyona Minkovski in a Monday interview. "But then people still wonder: How did something like this happen? How were we, as a community, as a human family, how were we duped?"
According to the New York Times, while the five wrongly-accused men will all receive $1 million for each year they were behind bars, the settlement still refutes the city being remotely at fault.
"The City of New York has denied and continues to deny that it and the individually named defendants have committed any violations of law or engaged in any wrongful acts concerning or related to any allegations that were or could have been alleged," the settlement says.
Salaam called that "a bittersweet type of justice."
"This is not a complete justice in that it would've been more complete had it been something that addressed everything, absolutely everything, that happened and every wrong that happened in this case," he said. "Our families' lives our ruined. They basically gave us a lawsuit settlement but didn't give our families' anything."
After his 1989 jailing at age 15, Salaam's mother, a "gainfully employed professor at Parsons," was let go, he noted. He added that she also developed cancer.
"It affected my family in the worst way," he said.
Today, at age 40, he hopes that he and the other four men can fully embrace the present.
"For a long time we were holding our breath, we were waiting to exhale. Now is the time to begin the exhaling process," he said. "But it's definitely overwhelming -- I'm still trying to grapple with this whole thing being over."
Sign up here for Live Today, HuffPost Live's new morning email that will let you know the newsmakers, celebrities and politicians joining us that day and give you the best clips from the day before!
Before You Go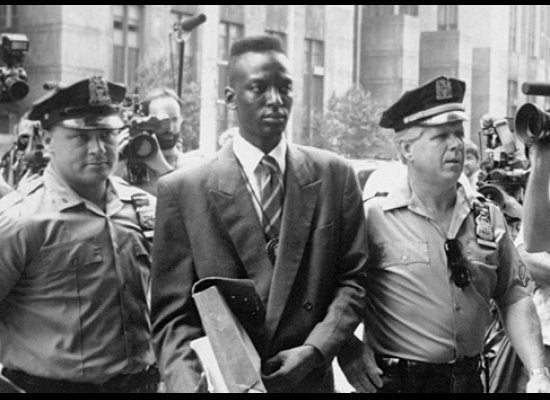 The Central Park Five
Popular in the Community