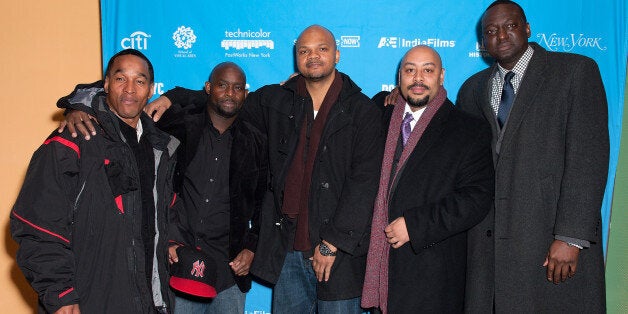 NEW YORK -- A federal judge officially approved New York City's $41 million settlement with the Central Park Five on Friday, bringing to an end a decades-long legal battle for the five men wrongfully convicted in a high-profile sexual assault case in 1990.
"It's a long time coming and we're grateful that this chapter in our lives can finally be put to rest, and we can concentrate on other things," Raymond Santana told The Huffington Post on Friday. Santana, along with four other men, all of them black or Latino, spent years in prison after being wrongfully convicted in the 1989 beating and rape of a Central Park jogger.
"But it still doesn't take away what we went through and all the obstacles we had to overcome," he added.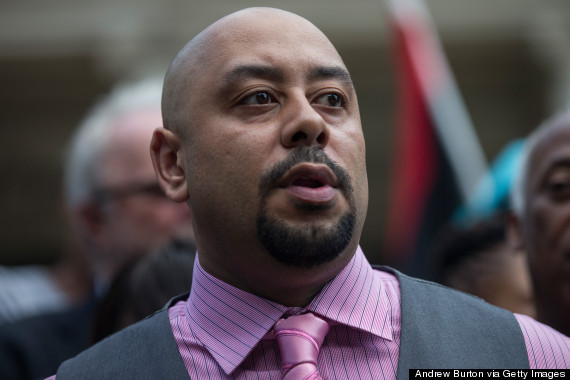 Santana speaks at a press conference at City Hall in Manhattan on June 27, 2014. (Photo by Andrew Burton/Getty Images)
According to reports in the New York Daily News, Magistrate Judge Ronald Ellis approved the settlement, which ensures that Santana, Antron McCray, Yusef Salaam and Kevin Richardson will each receive more than $7 million as compensation for the nearly six years they each spent in prison. Korey Wise, who spent nearly 13 years in prison, will receive more than $12 million.
The five men were all teenagers when they were arrested in 1989 for the beating and rape of Trisha Melli, a 28-year-old investment banker. The brutal attack grabbed headlines, and stirred racially charged fears of "wilding" groups of violent teenagers in the city. Police, under pressure to make an arrest, zeroed in on the five teens, all of whom were in Central Park at the time of the attack.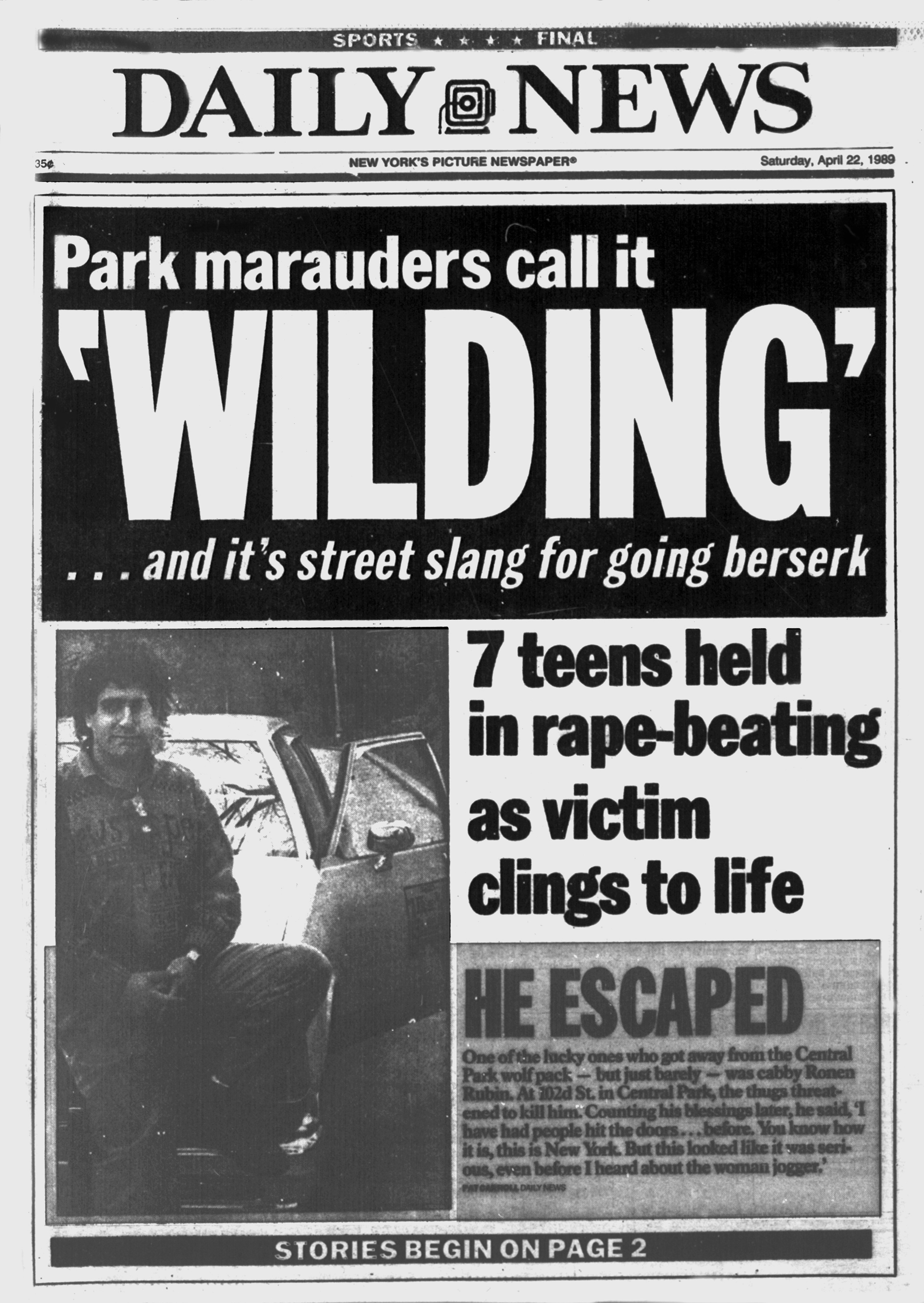 The teens each confessed to the attack during 24 hours of interrogation, but later claimed their statements had been coerced by police. The group, who became known as the Central Park Five, were nevertheless convicted and sentenced to prison the following year.
In 2002, a New York inmate named Matias Reyes, who was serving time for rape and murder, confessed to attacking and raping Melli. Then-Manhattan District Attorney Robert Morgenthau announced that DNA evidence from the crime scene matched Reyes' DNA. Morgenthau vacated the convictions against the Central Park Five and said he wouldn't seek a retrial. He stopped short, however, of saying the men were innocent.
Similarly, Friday's settlement stopped short of admitting any wrongdoing by the city.
During his time in office, former New York City Mayor Michael Bloomberg fought the Central Park Five's lawsuit against the city. However, his successor, Mayor Bill de Blasio, promised during his 2013 campaign to settle the lawsuit. In June of this year, the city announced a tentative settlement.
Days later, New York City Comptroller Scott Stringer announced his approval of the settlement, calling it "a prudent and equitable solution for all parties to the lawsuit and [one that] closes a very difficult chapter in our city's history."
Santana said Friday that Ellis' decision wasn't a cause for celebration, but rather a opportunity for some long-awaited "closure."
"We finally reached this point," he said. "It took us 25 years to get here."
Santana said that he and the other members of the Central Park Five plan to use some of the money from the settlement to help ensure that other young men of color won't have to go through what they themselves experienced.
"This is our duty now," he said. "We have to give back."
Popular in the Community