AUSTIN, Texas, Oct 31 (Reuters) - Halloween began with frightening weather in central Texas on Thursday as torrential rains produced flooding and evacuations of some low-lying areas, a harbinger of storms forecast for a large section of the central United States later in the day.
Overnight rains of up to 15 inches in some areas swelled rivers and washed out low-water crossings in a swath of more than 100 miles around Austin, Texas, according to Jon Zeitler, meteorologist with the National Weather Service Austin-San Antonio office.
The Texas flooding was part of a major front that the National Weather Service said on Thursday would produce severe thunderstorms and possibly tornadoes from the Great Lakes south to the Gulf Coast.
The bad weather prompted some cities and churches to consider postponing Halloween trick-or-treating.
"Postponing is not a bad idea. It would be kind of irresponsible to say go ahead and go outside," said Trevor Boucher, a meteorologist with the National Weather Service in Nashville, Tennessee. He said his office was getting a lot of calls from city and county officials trying to decide whether to proceed with Halloween activities.
In one neighborhood southeast of Austin, the rains caused a creek that normally runs at about 7 feet to swell more than five times its normal size. It was expected to crest at a record 41 feet by Thursday afternoon before receding, Zeitler said.
"For certain areas, it looks like this will be in their top 10 (flood events) of all time," Zeitler said.
No injuries had been reported but entire neighborhoods near swollen creeks were being evacuated. Residents in some of the more hilly areas were forced to sandbag their doorsteps.
Shelters were being set up at schools, community centers and churches for residents displaced by the storms. The floods closed down MetroRail service for northwest Austin for part of the morning commute.
The storm was partly caused by Hurricane Raymond, which dissipated in the Pacific Ocean on Tuesday. Its remnants moved across the western United States, pulling heavy weather with them.
That combined with warm, humid, low-lying air from the Gulf of Mexico and cooler air at higher altitudes to produce the floods - a situation expected to return next week with more potential flooding from a tropical storm brewing in the same region, Zeitler said.
Central Texas, which draws crowds of nature lovers to its rolling hills and hundreds of creeks and rivers, has earned the nickname "Flash Flood Alley."
The last time many of these neighborhoods saw this level of flooding was in 1998, when massive floods killed more than two dozen people and caused $750 million worth of damage from Austin to San Antonio and beyond.
Thursday's floods came just two weeks after the remnants of Tropical Storm Octave washed over Austin and caused massive flooding in the downtown area, with over a foot of rain washing out the city's annual Austin City Limits music festival. (Reporting by Karen Brooks; Editing by Greg McCune and Jim Marshall)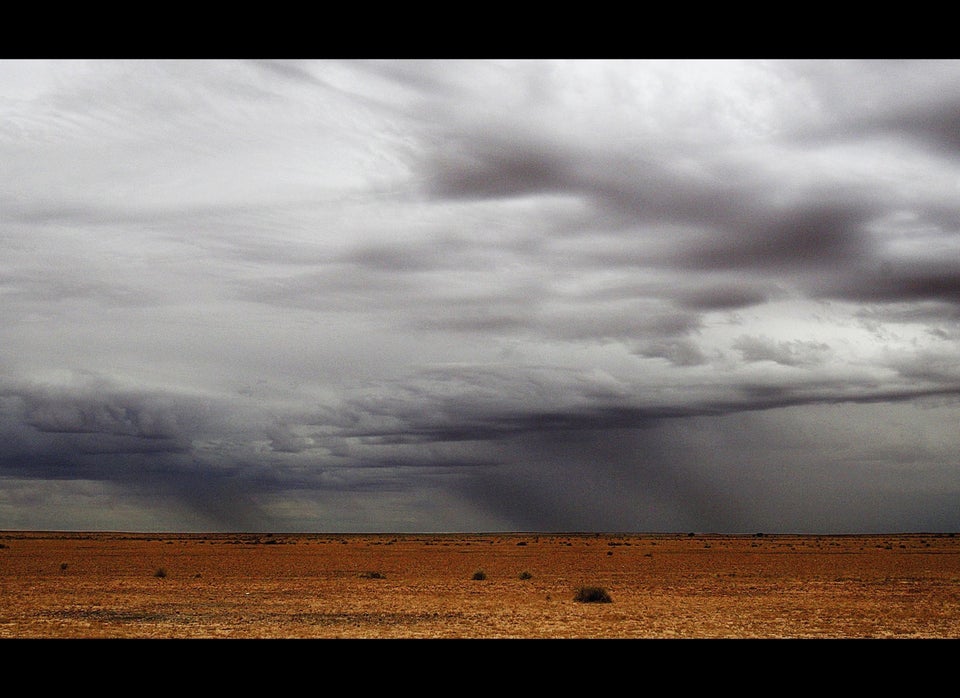 Storm Clouds
Popular in the Community