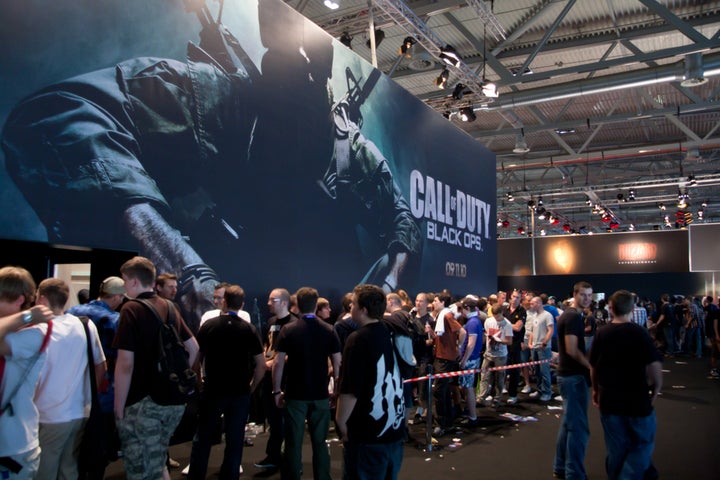 The Interactive Entertainment (IE) industry has come a long way since its inception in the early 1970's. Once thought of as a passing fad, the industry has evolved into a multibillion-dollar global market which is not only at the cutting edge of technological and entertainment trends but also the purview of young and old alike.
Interactive entertainment, including console and PC games, mobile gaming, and eSports is a massive industry. In 2016 alone, the global IE industry was estimated to have generated $91 billion dollars in revenue, with some markets including the Middle East and China experiencing rapid double digit growth. In the United States, 63 percent of households report at least one member who plays video games regularly. Counterintuitively, the average age of the most avid video game purchasers is 38 years old. Perhaps not surprisingly, an estimated 68 percent of adults report playing some form of video game.
An important driver of IE's success has been its ability to remain at the cutting edge of technological trends. IE companies have been quick to incorporate and adapt to new technologies at a fast pace. While Virtual and Augmented Reality may seem commonplace several years from now, many consumers will have had their first introduction to such technologies through the IE industry. Similarly, in conjunction with the growth of smart phone penetration, IE companies have been quick to adapt and create sophisticated and high quality products for the mobile format. It is estimated that mobile games alone represented $40 billion of the IE industry's 2016 revenues.
The popularity of gaming, increased connectivity, and improvements in streaming technology are now spurring advances in the next big gaming trend: eSports. The facilitation and broadcasting of large-scale multi-location gaming competitions is rapidly attracting millions of players and fans. Rapidly becoming one of the fastest growing IE sectors, it has been estimated that by 2019, 427 million people globally will be watching eSports, with eSports revenues estimated to surpass $1.9 billion by 2018; a substantial increase from 2016 revenues of just under $900 million.
As the IE industry continues to move towards previously unimaginable innovations, very few individuals can claim to not only have been a part of the industry since its early days, but also to have been behind many of its advancements. One of these people is Bobby Kotick, the CEO of Activision Blizzard. Throughout his over 30 year career in the industry, Kotick's leadership has been instrumental in shepherding some of the most successful and well known IE products of all time, including Call of Duty, Candy Crush, World of Warcraft, and Guitar Hero. A University of Michigan graduate, in 2016 he was named by Sports Business Journal as one of the most influential people in the sports business.
I had the opportunity to interview Bobby Kotick and learn more about his views on the IE industry, leadership, the future of gaming, and his philanthropic efforts. Hope you enjoy!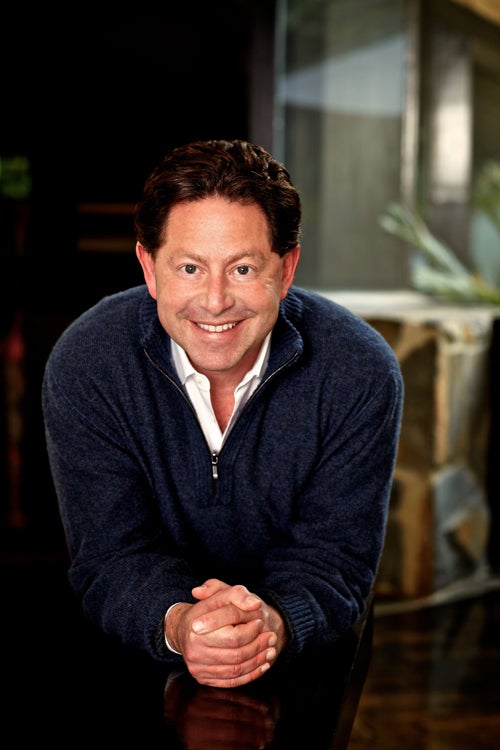 CG: Activision Blizzard possesses the world's largest interactive entertainment network. To what do you attribute the company's success?
BK: In the early days of the company, we couldn't afford discs to print our games on. Today, we make some of the most beloved entertainment franchises in the world and reach hundreds of millions of people each month.
We only got to where we are today because of the incredible talent we've hired and developed—you don't get lucky for 26 years. The engineering, analytics, design, testing and delivery behind our products offer some of the hardest engineering and business challenges in the world. As we've brought our franchises into eSports and moved to digital delivery, it's become even more complex and exciting—which in turn has allowed us attract even more top talent.
CG: You've been in the interactive entertainment industry since its early days. How has the industry evolved and where do you see it going?
BK: Being able to evolve great franchises over time is the foundation of world-class entertainment companies. People have been playing versions of World of Warcraft since 1994, and it's still the world's leading subscription-based MMO. Call of Duty is the most successful videogame franchise of the last twenty years. These titles have remained popular because our player communities are deeply, viscerally engaged in the content. Looking ahead, we see the popularity of eSports exploding as competitive gaming becomes more mainstream, and eSports leagues like Call of Duty World League and Overwatch League driving greater engagement and viewership.
CG: eSports are a fast growing market and Activision-Blizzard is a leader in this market. Why is this segment growing so fast and how does the company plan to continue to capitalize on this growing trend?
BK: eSports aren't new—Blizzard's StarCraft was the early pioneer in large-scale mainstream, televised eSports in the 1990s.
What changed was the ability for players to broadcast themselves online and gain huge followings. In eSports, anyone can become a pro, connect with a pro or experience a game from a pro's perspective. eSports are an incredible social leveler, and this is why people have such an intense personal connection with their favorite teams and games. To build on this, we've continued to make major investments in eSports. Major League Gaming, joined Activision Blizzard last year, and we're bringing a new level of professionalism to eSports through our Overwatch League. Over 300 million people now watch eSports globally, more than the NBA, MLB and NHL. We're incredibly excited about the future potential here.
CG: New technologies often drive entertainment innovation. What role do you see emerging technologies playing in the industry, particularly virtual and augmented reality?
BK: Activision Blizzard has always been platform agnostic. When a new platform emerges we evaluate whether we can use it to put our best creative foot forward.
AR and VR definitely have great potential for allowing us to create innovative and immersive new entertainment experiences, although new platforms take time to build audiences. Once these take off you'll see a lot of consumer enthusiasm. We are always looking at the best ways to give people the chance to experience the same franchises they know and love in a new way.
CG: Remaining on the cutting edge of innovation is an important component of success in your industry. How does one go about fostering innovation within a large and complex organizations such as yours?
BK: As companies grow it's always a challenge to retain the entrepreneurial spirit of their youth, so one of my top priorities is to identify new ways to encourage and reward entrepreneurial risk taking. Conformity doesn't produce creativity, so we're committed to an inclusive, accepting and diverse culture. A day at our studios like Sledgehammer Games, Treyarch or Infinity Ward is very different from a day at King, MLG or Blizzard Entertainment. Each has their own unique culture. While we strongly encourage independence, we're also thoughtful about sharing innovation and best practices. For example, we hold Studio Summits regularly where developers from across the company come together to share ideas, challenges and solutions.
CG: You've been a CEO for more than 25 years. What advice do you have for young executives hoping to reach the C-Suite?
BK: Don't focus on reaching the C-Suite. Focus on doing great work and serving your customers and community. That's how you can find the right opportunities and get the skills and experience to get to the top in your career.
CG: You are very passionate about the Call of Duty Endowment that you founded. Tell us a little about why you chose to start it and what your focus is?
BK: The Call of Duty Endowment is a natural philanthropic extension of our brand. Brian Kelly, the chairman of our board, and I co-founded it in 2009, because we saw such a high unemployment rate for young veterans who'd served in post-9/11 conflicts. The Endowment is a grant-making organization, and partners with Deloitte to apply rigorous standards to our grantees. Success is measured by the number of veterans who secure well-paying, long-terms jobs through our programs. We've already helped place more than 27,000 veterans in high-quality careers and are working to place 50,000 total vets by 2019.
CG: Activision Blizzard was just recognized for the third year in a row as one of the best places to work in the U.S. As you've shifted from a gaming company to a leading entertainer player, how have you retained such a strong culture?
BK: There are two main reasons why our culture stays strong: our mission, and our inclusivity. Activision Blizzard has always been about inspiring play, competition and community, for our fans and employees, and that hasn't changed. As the company has evolved over the years, we've always asked ourselves: Are the changes we're making advancing our mission? At the same time, we've recognized that building a great culture also means improving and renewing our culture over time. This is one reason that having a diverse and inclusive workplace is so important. When employees can bring their full selves to work, we get the full benefit of all their perspectives and experiences.
Over the 26 years I've led the company, we've baked inclusivity into our culture. Whether they're veterans, parents, LGBT—or simply have a passion for something unique, like brewmastery or archery, both of which we offer employee courses in—we have programs and benefits in-place to celebrate employees for being themselves. In the Great Places to Work survey, ninety five percent of employees said they feel proud to work here and we were also named one of the top three most admired entertainment companies by Fortune this year. Both are good signs that our approach is working.
BK: After 26 years, I'm still excited to go to work every day and work with so many amazing people. There has never been a better time to be part of Activision Blizzard, and I'm proud of the innovative and inspiring work our employees do each day.
Popular in the Community