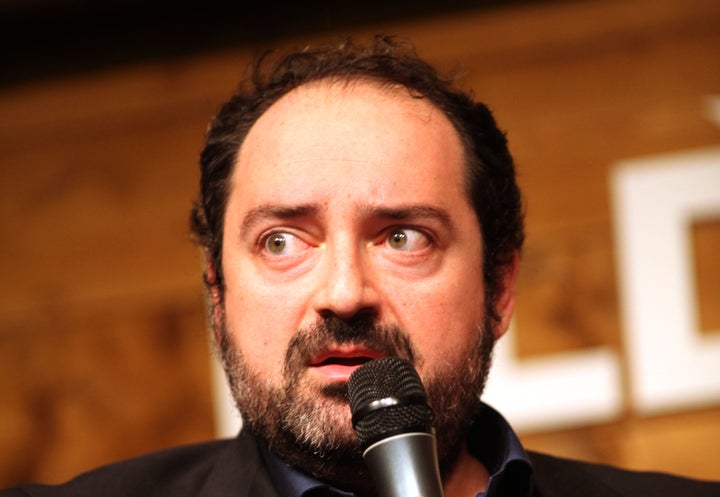 Turkey's leading online food-ordering company recently sold, but internal morale is high.
That's because Nevzat Aydin, the CEO and co-founder of Yemeksepeti.com, paid out $27 million in company sale proceeds to 114 of his employees, according to CNN Money. That's an average bonus of $237,000, given to employees who are used to making $1,000 to $2,000 per month.
"Yemeksepeti's success story did not happen overnight and many people participated in this journey with their hard work and talent," he told the site.
Delivery Hero, a German-based online food-ordering firm, acquired Yemeksepeti for $589 million on May 5, according to the Hurriyet Daily News. At just 15 years old, Yemeksepeti has 370 employees and reportedly delivers more than 3 million meals per month.
It's the largest acquisition of a Turkish technology firm, a deal that Aydin says took plenty of "patience."
The bonus payday went to employees who have worked at the company for two years or longer, and the size of their bonuses reflect their performance and "future potential in the company." Naturally, workers were stunned.
"Some employees cried, some screamed, some wrote letters of thanks," he told the Daily News. "There were emotions, because you affect the lives of the people. People can buy homes, cars. They can immediately do something otherwise they could not with monthly wages of 3,000-5,000 Turkish Liras. It was a good thing; I wish we could have given them more."
He said other CEOs will hate him for the generous act, but noted that "we did this because if there is a success, we have accomplished it altogether."
That said, monetary goodwill by a CEO isn't unprecedented. Earlier this year, the founder and CEO of Gravity Payments in Seattle, Dan Price, slashed his paycheck by $930,000 to raise the minimum salary of his payment processing company to $70,000. His annual salary is now equal to that of many of his 120 employees: $70,000.
Calling all HuffPost superfans!
Sign up for membership to become a founding member and help shape HuffPost's next chapter