Fifty years ago, I became the first woman professional in a consulting role at a major accounting firm.
This week, Cathy Engelbert was named the first woman chief executive officer of a U.S. accounting and consulting firm.
How incredibly refreshing it is to see a woman in the top job in the profession that help make me who I am today.
Engelbert -- who at age 50 was born the same year I became the first woman professional at Arthur Andersen & Co. -- will take over as CEO of Deloitte LLP on March 11.
Deloitte has a well-earned reputation as a leader on diversity issues. Over the past two decades, it has created internal "communities" designed to support and help advance women and other workers of all races, creeds and colors. It is the only one of the "Big Four" accounting and consulting firms to have an Inclusion External Advisory Council. It was the first professional services firm to elect a minority CEO; a woman chairman of its board and a minority chairman.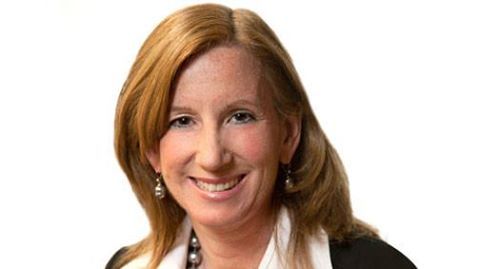 Its work promoting diversity has earned the firm numerous accolades. It has been named 15 times to Fortune magazine's "100 Best Companies to Work For;" was ranked twice as the No. 1 Private Company for Leadership Development by Chief Executive magazine and has been recognized by numerous other organizations.
But lists and programs are one thing. It's another thing altogether to actually have a woman -- finally -- in the CEO office. It's a big deal that reaches far beyond the walls of Deloitte, and one that will resonate well beyond the news of the day.
A company that has been a role model for diversity now has a CEO that all women in accounting, consulting -- indeed, any profession -- can see as a role model for themselves.
"What's important about my election into the CEO role at Deloitte is to provide a role model for the next generation of diverse leaders at Deloitte," she told the publication.
"Being the first female CEO of one of the Big Four, I certainly intend to pay it forward," she said.
That should be music to any woman's ears.
Too many times, women get promoted to the next rung of the corporate ladder and they forget about the other women left behind. Instead of "paying it forward" and helping other women move up the ladder, they're often content to worry only about keeping themselves in power or moving forward.
Of course time only time will tell if Cathy Engelbert will deliver on her promises.
But after studying Deloitte's key governance issues a bit, and knowing the emphasis and value the firm already puts on diversity, I have a feeling that the culture is right for Engelbert - and all of Deloitte -- to continue being role models when it comes to gender diversity.

PHOTO: Cathy Engelbert, courtesty Deloitte
REAL LIFE. REAL NEWS. REAL VOICES.
Help us tell more of the stories that matter from voices that too often remain unheard.