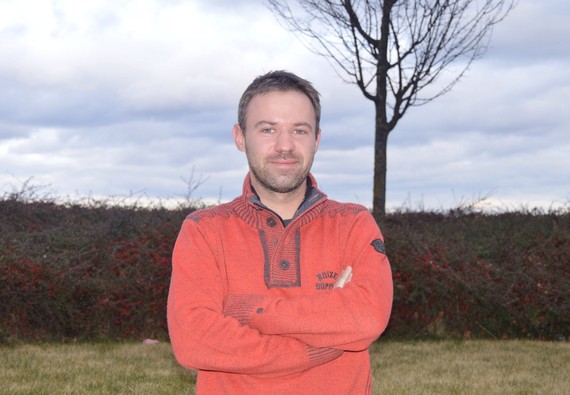 Oliver Dlouhy is the Co-founder and CEO of Skypicker, a booking app that helps users find and book low-cost flights around the world. Dlouhy founded Skypicker with two other founders in 2012. It has been ranked among the fastest growing startups in Central Europe. Skypicker has been recognized by the New York Times, USA Today, Le Figaro and Conde Nast Traveller. Dlouhy was named Forbes Czech "30 under 30". In this conversation, we discuss everything from how he, as a young man, started his business to what challenges he faced along the way as an entrepreneur.
Did you have the entrepreneurial itch early on?
Yes, from my very youth. When I was 15, I made 150 USD a day by trading blueberries. I lived close to the border with Austria. Once, I noticed that a local bakery was buying up blueberries for 50 CZK/litre, while the road sellers close to the border were selling them to the Austrians at 150 CZK/litre. So I decided to buy up the blueberries in bulk from the people originally going to sell them to the bakery for 55 CZK (5 CZK more), and I then went to the border to sell them for 3 times the price in town.
I also manufactured and operated coin-op jukeboxes. I knew a guy who was operating the jukeboxes in the pubs around my hometown. Once I asked him how much such a jukebox cost him. He told me that he paid 70 thousand CZK for one. I told him that I could build one for 35 thousand CZK and asked him if he would be interested. He agreed, and I started building my first one. I wrote the software, took the music library from one of the competition's jukeboxes, had a joiner make the case, installed a coin acceptor, and that was it. I made 10 such jukeboxes.

Who is your role model as an entrepreneur?
Elon Musk - by showing the world that everything is possible. He tries to solve the world's most threatening issues with technology, which is the approach I like and would love to follow in the future.
Once you launched your career, what were some leadership lessons you learned?
The main thing I've learned is that no matter what happens, you need to be fair to all the people around you: team members, partners, competitors, family... That's the only way to run a successful business, and it makes you satisfied, from my point of view.

What has been your biggest challenge as an entrepreneur?
Currently, the biggest challenge for me has been maintaining the organizational structure of the company. Scaling the infrastructure for Skypicker proved challenging because I had to implement a strong team retroactively in order to support the rapid external growth of the company.
We had over 1500% of year-on-year revenue growth in 2015. All of a sudden, we grew to greater heights than I could have ever expected. I had to implement operations and processes that would support that external growth. A management job is completely different in a company with 450 employees than in a company with 30 employees. The time to learn is extremely short, and there is no space for mistakes. We now need to further professionalize our processes. We're stepping into another phase with our company.
I therefore believe my biggest challenge is to remember to set high expectations and to know that with all of my passion, hard work and perseverance, I can achieve what is impossible.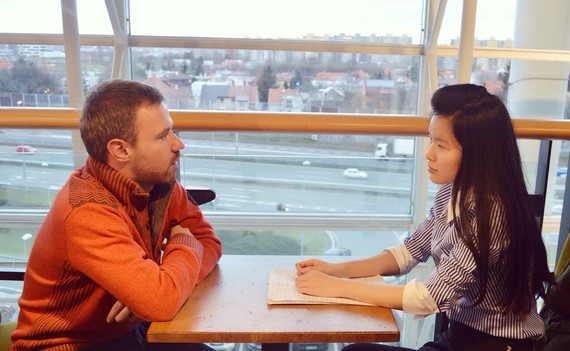 What is the key to your company's success?
We know there is a very large market opportunity, and we have built a product that we think is useful and that hopefully delights consumers. When you believe in your vision, you can inspire people and bring that vision to life. I am very thankful to my strong and dedicated team. We are just one big family, passionate about what we are building. As for the team members - I wouldn't name anybody because I would have to name the whole team - every single one of our team members is individually an all-star in his/her own right.
How would you describe your leadership style?
I tend to have high standards and expect a lot from my team, but I expect more from myself. What I am trying to do is to show the people that the hard work sooner or later brings its fruit. I have been working twenty-four hours a day, seven days a week for more than three years. And everybody in the company has seen that. The people either adapt to it or leave. Just a handful of them has done the latter.

What would you say to others to encourage them to become entrepreneurs?
Being an entrepreneur is great freedom, balanced out by a hard work. It means being a universal person who has at least a superficial knowledge of every aspect of the business he/she is in. If you feel you are this kind of person and that you are also willing to risk a lot for a chance at winning the jackpot, then being entrepreneur is probably the right choice for you.
Your belief in what you're doing is imperative to your success, and you should never give up on yourself. Fill your team with the right people. When you're alone, sometimes things don't go the way you planned and you think about giving up, but if somebody else believes in you, you just don't give up. I wouldn't start up without partners.
This interview has been condensed and edited for clarity.
This post is part of "CEO Talk" series, which features leaders around the world speaking about their journeys. What does it take to become a successful entrepreneur or CEO? What is the path to success? What challenges did people face and how did they overcome them? Lan Anh and her guests answer all these questions and much more. To view the entire series, visit here.