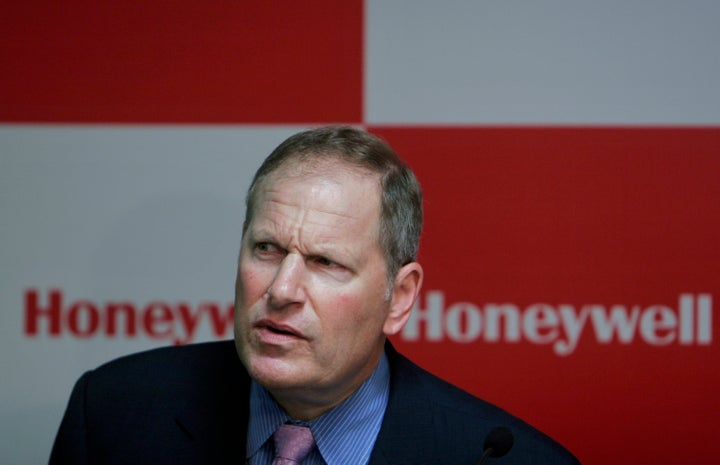 * CEOs complain that deal does not solve debt problem
* Call deal a "disaster", a "joke"
* Some in business community call for change in strategy
By Scott Malone and Emily Stephenson
Jan 2 (Reuters) - U.S. executives largely panned the congressional deal to steer America away from the "fiscal cliff," saying Washington wasted an opportunity to address the nation's long-term debt, but said they would continue to agitate for a better budget plan.
While CEOs expressed relief that $600 billion in tax hikes and spending cuts will not kick the fragile economy in the gut, their gratitude was salted with insults.
"I think this deal's a disaster," said Peter Huntsman, chief executive of chemical producer Huntsman Corp.
"We're just living in a fantasy land. We're borrowing more and more money. This did absolutely nothing to address the fundamental issue of the debt cliff."
Former Wells Fargo CEO Dick Kovacevich said the agreement confirms that Washington and both parties are totally out of control.
"I think it's a joke," Kovacevich said of the deal. "It's stunning to me that after working on this for months and supposedly really getting to work in the last 30 days that this is what you come up with."
Kovacevich and others said business leaders need to consider a different approach, one that either bypasses lawmakers or lays out a much more specific plan for deficit reduction.
Corporate America had mounted a media blitz in the last two months, calling on Congress to both avert the potentially devastating fiscal cliff and replace it with a reasonable long-term plan to get the federal deficit under control.
Dozens of CEOs joined a loose coalition known as the "Fix the Debt" campaign, travelled to Washington to talk directly with lawmakers, visited the White House, and made regular rounds on TV news programs.
The executives scaled back their public posturing during the furious last-minute negotiations, which coincided with their holiday vacations, but some executives kept the phone lines to Washington open.
They are not happy with what their efforts bought them.
The final deal contained no meaningful spending cuts and adds trillions to the deficit, compared to the budget savings that would have occurred if the extreme measures of the cliff had kicked in.
It also set up another cliff of sorts in two months. That's when the nation is expected to hit its borrowing limit, and when the across-the-board spending cuts known as "sequestration" are now scheduled kick in.
Despite executives' distaste for the deal, they're not turning their backs on Washington and are holding out hope for a greater deficit reduction plan.
"We cannot give up now, that's not how a great nation acts," said Honeywell International Inc CEO David Cote, a driving force behind the Fix the Debt group.
He said in a statement Wednesday that he's "encouraged" by comments made by both Democrats and Republicans saying that more work needs to be done.
Some in the business community are calling for a change in strategy due to the meager results of the fiscal cliff deal.
"It doesn't work talking to the politicians, obviously," former Wells CEO Kovacevich said. "What we've got to do is educate the American public that our country is going to hell."
There are questions about how meaningful of a contribution Corporate America can make, especially if they do not deliver a unified voice on hard decisions such as industry-specific tax breaks.
Republican Senator Bob Corker from Tennessee said on CNBC on Wednesday morning that the business community could play a great role by pushing for concrete entitlement changes.
The business community appears reluctant to provide lawmakers with specific proposals.
Jon Romano, a spokesman for the Fix the Debt campaign, said the group has set out principles for a long-term deal, but it doesn't want to prescribe what the policy should look like.
"We're really looking to our elected leaders on both sides of Pennsylvania Avenue to come up with that solution to this issue," Romano said.
Mark Kennedy, who heads George Washington University's Graduate School of Political Management and served in Congress from 2001 to 2007, said business leaders need to do more.
He said executives should identify "sacred cows" that should no longer be protected, be more specific about how big a deficit reduction deal should be, and get specific about what they want included.
"It's more helpful to get parameters as to what should be done than to just say, do something," Kennedy said.
Calling all HuffPost superfans!
Sign up for membership to become a founding member and help shape HuffPost's next chapter
BEFORE YOU GO
PHOTO GALLERY
Best CEOs Of 2012: 24/7 Wall St.