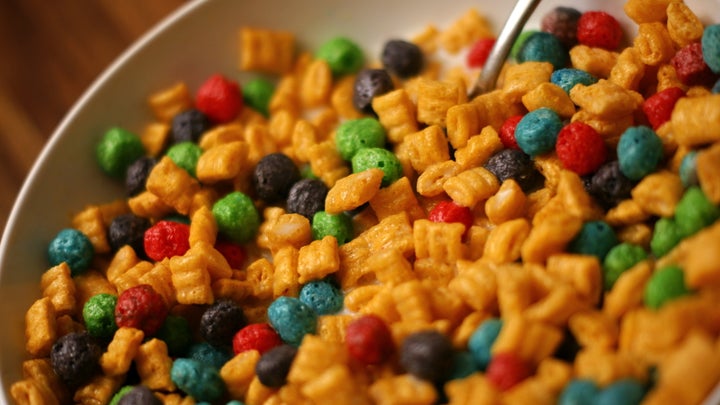 When it comes to wacky ingredients, you may not have to look further than your own pantry.
At least that's the case for chef Billy Klein, who heads the kitchen at Café Saint-Ex in Washington, D.C. The ever-imaginative toque, who admits to dabbling with cereal dishes since his early 20s (he's now 31), recently introduced a new grilled Tallegio cheese sandwich with shaved apples at his restaurant.
The twist? The bread is crusted with crushed Fruity Pebbles.
"Cooking with cereal is, you know, it's fun. It's like being a kid again," Klein told HuffPost. That said, not everyone thought the combo was a good idea at the start. "Everybody was against me on it at first," he explained. "My wife thought I was a little crazy, my executive sous chef was like, 'That's going to be weird.' And I was like, I've got to try it! And it worked out pretty good."
Klein isn't the first to experiment with sugary morning cereals. Chef and television personality Sam Zien visited "The Today Show" a few years back to share his recipe for Cap'n Crunch-seared tuna. His reasoning is based a bit more on practicality than Klein: "I like to try and use things for more than one purpose," Zien told host Al Roker. "Dollars go further, you're not throwing junk out, it's all very good."
The Planet Hollywood chain also allegedly uses Cap'n Crunch and Corn Flakes cereals in its popular long-standing dish, "World Famous Chicken Crunch."
Click through the below slideshow for a peek at other chef-created cereal concoctions.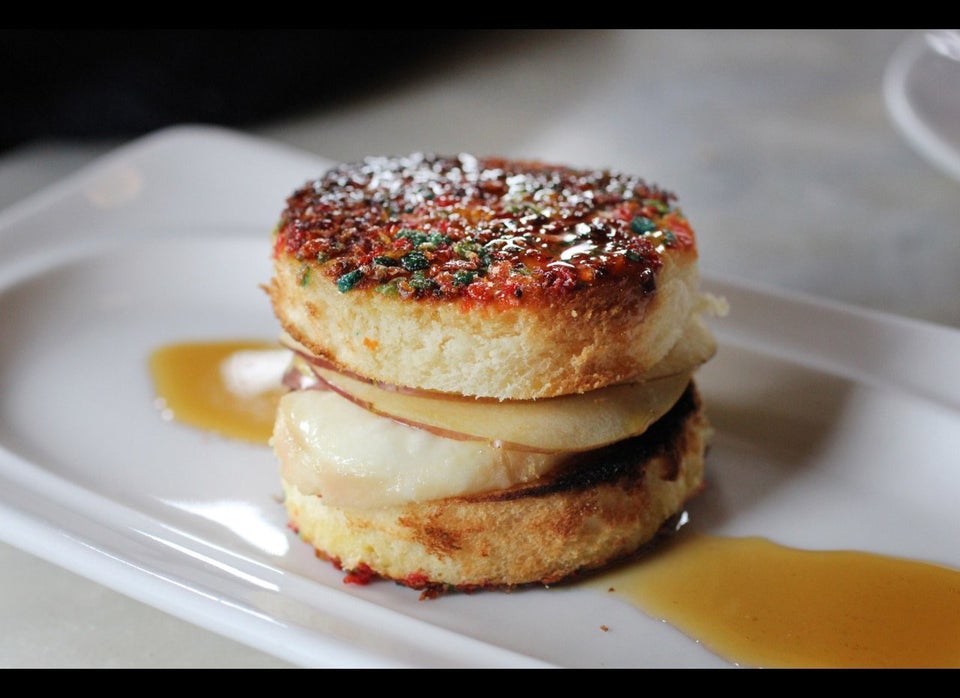 Popular in the Community