The closer we get to Ceres, the largest object in our solar system's asteroid belt, the stranger it becomes.
In June, NASA released a photo of Ceres, taken by the Dawn spacecraft from 2,700 miles away, that showed a several-mile high "pyramid" protruding from the dwarf planet's otherwise generally smooth surface. And a new photo, taken last Wednesday from only 900 miles away, shows the mountain is four miles high and has a perimeter of previously unseen, reflective streaked slopes.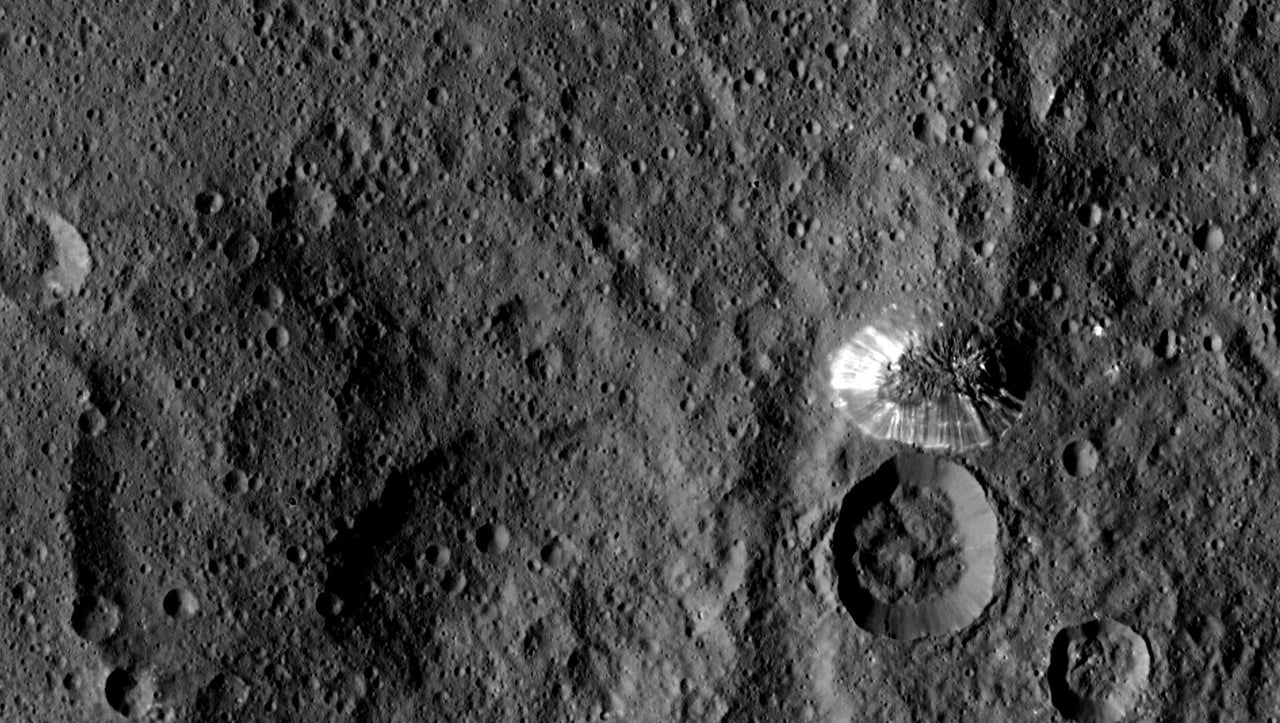 "How the mountain formed is not yet understood. It is a big -- VERY BIG -- mystery to us right now," Christopher Russell, the principal investigator for the Dawn mission at UCLA, told The Huffington Post in an email.
Preliminary data indicates the bright, reflective material is likely a salt "similar to the salts we see on the surface of the Earth in dry lake beds, for example," Russell said, though he cautioned that the ultimate chemical makeup of the salt relies on the "chemistry of the interior of the planet."
"The biggest patch of this 'salt' is in the crater Occator where the bright spots were found," Russell added, referring to the dwarf planet's mysterious reflective patches, which fueled plenty of conspiracy theories earlier this summer.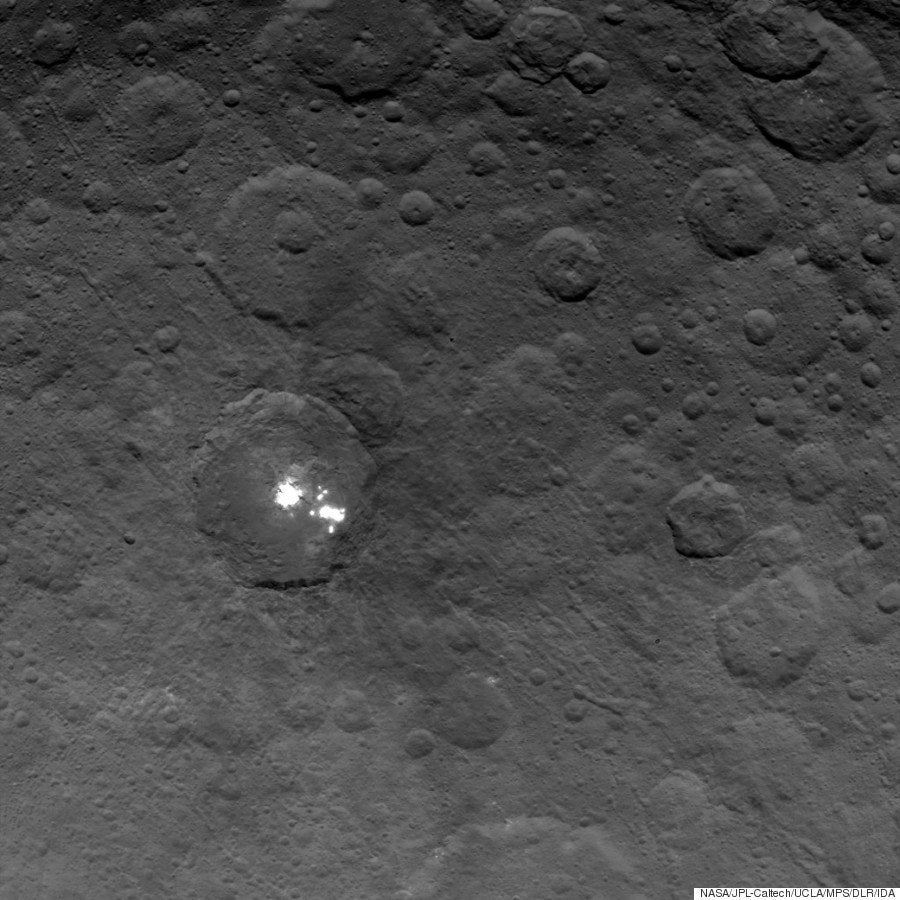 Dawn will spend the next two months mapping Ceres' surface from its current elevation, according to NASA. In late October, the spacecraft will conclude its Ceres mission with a final orbit of the dwarf planet at an elevation of 230 miles, which will capture the highest resolution photos yet.
Popular in the Community