Shame, shame, shame. While Cersei Lannister should feel bad about doing a lot of things on "Game of Thrones," Lena Headey's Season 5 walk of atonement (with a nod to her body double) will go down as one of the show's most memorable moments.
And now, like so many other cultural references before it, it's been diluted, commodified, packaged and shipped out of some overseas factory and into our homes! HalloweenCostumes.com has put together some fairly simple DIY instructions. With just a few supplies from their site, you'll be ready to tear apart your very own flesh-colored bodysuit to look as though you've suffered proper, public punishment for your mortal sins, too.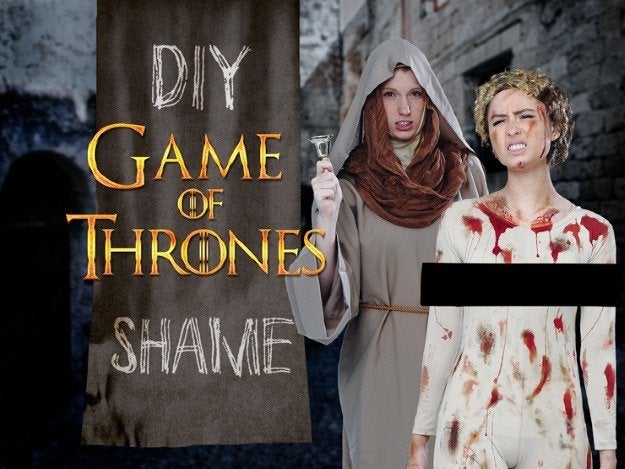 And what humiliated Cersei would be complete without a chastising nun or priest? All they've got to do is ring a large bell and invite other Solo-cup-holders to throw things at their partner. Nothing could possibly go wrong.
Grab your best friend or least favorite sibling -- this is the perfect costume for a duo in 2016.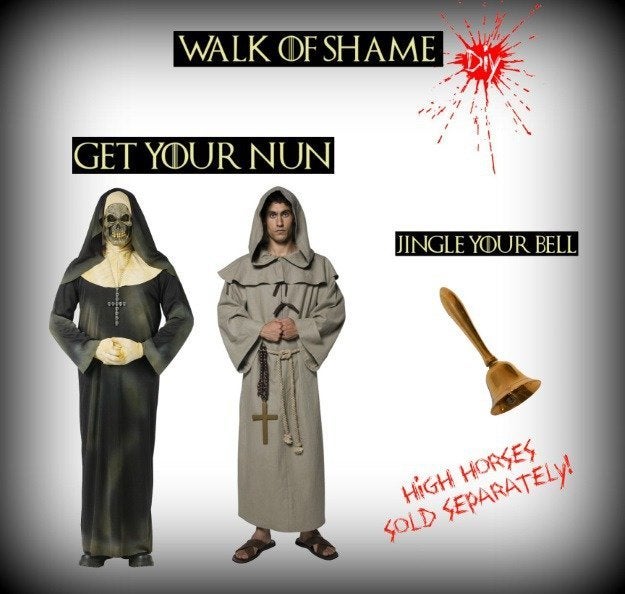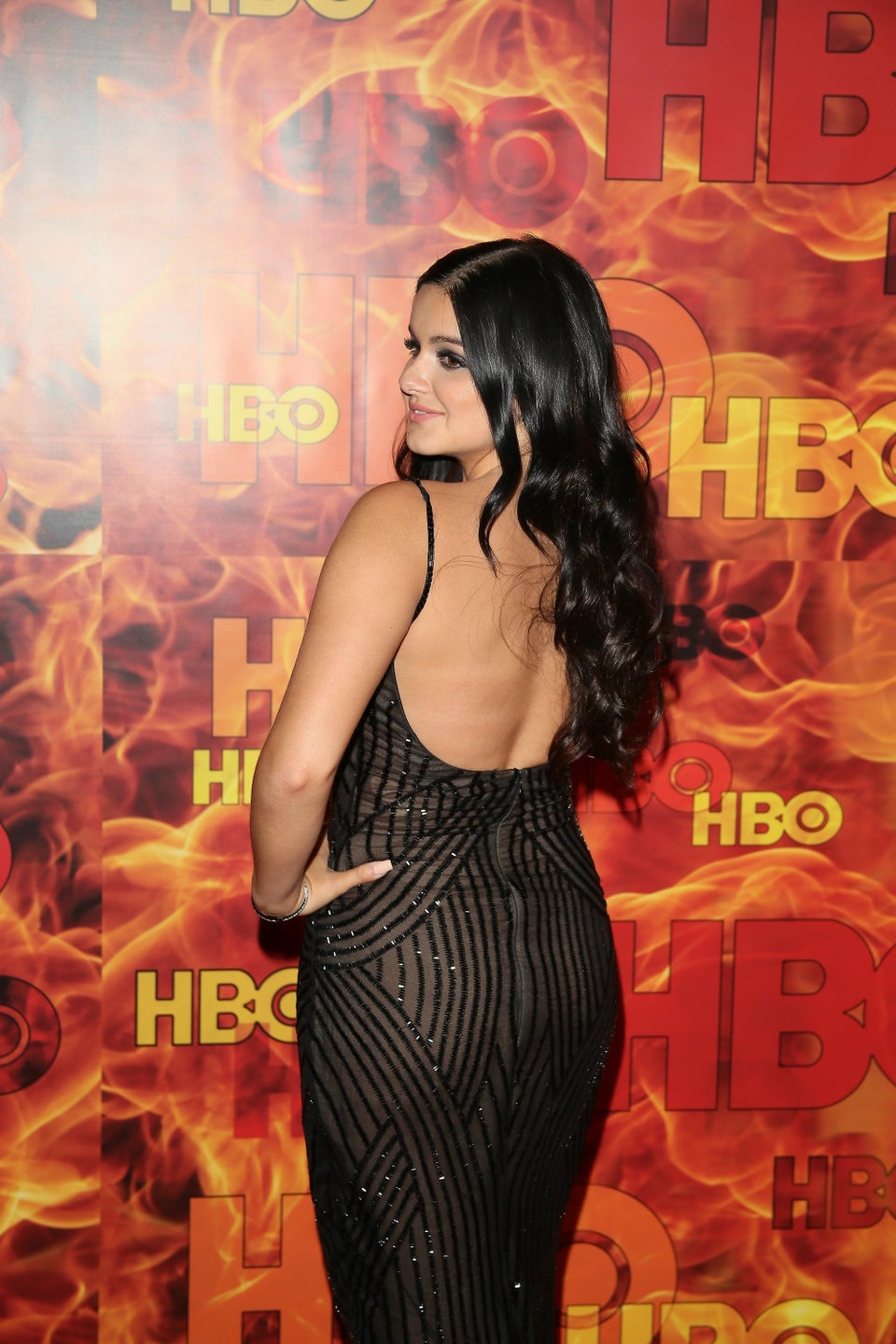 2015 Emmys After-Parties
For a constant stream of entertainment news and discussion, follow HuffPost Entertainment on Viber.
Popular in the Community