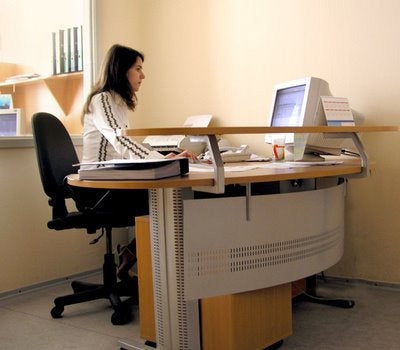 If you want to quickly build your credentials for higher pay, you may want to get a certificate.
A certificate program is a course of study that typically is completed in less than two years. Despite the perception that certificates do not help much, a new study out of Georgetown University has found that certificates in certain fields can significantly boost pay. On average, certificate holders earn $34,946 per year, or 20 percent more than workers with only high school diplomas.
The pay boost is still not large enough to close the pay gap with associate degree holders, who earn $42,088 per year on average, and is more significant among men than among women. Male certificate holders earn 27 percent more than men with only high school degrees, while female certificate holders get just a 16 percent pay boost, according to the study. Anthony Carnevale, the study's lead author and director of the Georgetown University Center on Education and the Workforce, told MSNBC that is largely because many female-dominated fields have low pay and less room for advancement.
Getting a certificate in the right field can make you better off than many college graduates. Men with certificates who work in computer and information services earn $72,498 per year on average, according to the study: more than the earnings of 54 percent of all male college graduates. Female certificate holders who work in computer and information services earn an average $56,664 per year: more than the average pay of 64 percent of all women with a bachelor's degree.
The study found that getting a certificate also can be a stepping stone toward getting a higher degree, which is associated with even better pay. 62 percent of all associate degree holders with certificates earned their certificates before their associate degrees, according to the study.
But it would be wise to study your likely earnings after your certificate, as well as the cost of the certificate program, before diving in. Certificates at two-year for-profit colleges cost $19,635 on average, in contrast to $14,906 at a two-year private institution and $6,780 on average at two-year public colleges.
Related