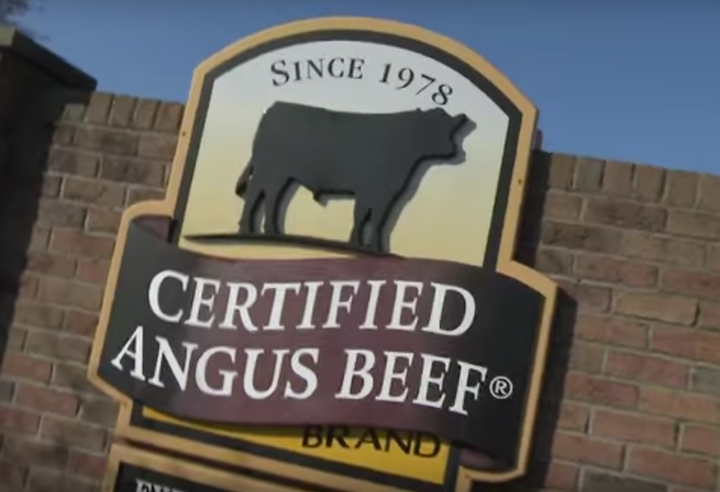 This story is part of our monthlong "Work Well" initiative, which focuses on thriving in the workplace. You can find more stories from this project here.
Most employers don't want stressed-out workers, but few do much about it -- maybe, best case, they offer some yoga classes or meditation sessions or offer discounts on your health insurance if you track your steps with a Fitbit or something.
One small Ohio company, called Certified Angus Beef, is taking things much further, offering in-house therapy to employees twice a month at no cost -- and on company time.
"I am there to help them with stress," Marianne Bowden, the psychologist who counsels Certified Angus Beef's employees, told The Huffington Post.
Bowden has a private practice just across the street from the company, but on the second and fourth Wednesday of the month, she sets up office inside the nonprofit, which is run by a collective of ranchers and is responsible for marketing the brand.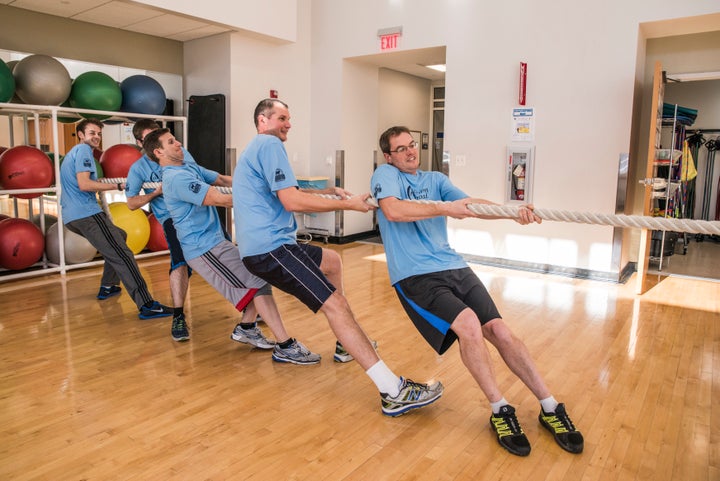 There's nothing particularly remarkable about the kinds of issues Certified Angus Beef's workers face. These aren't traumatized police officers or fire fighters. The company is responsible for promoting the beef label; so these are mostly marketing and public relations professionals with run-of-the-mill desk jobs.
Like many of us, they're facing the dull, unrelenting grind of everyday adulthood and the stress that brings. Many are coping with how to care for aging parents -- some in the early stages of dementia. Others want to keep their weight or blood pressure in check. Some are simply figuring out how to juggle work and family responsibilities. "You're successful at your job, but your kid is failing geometry," would be a typical scenario a worker is facing, Bowden said.
What's unusual is the company's strong, holistic commitment to the health and mental well-being of its 125 employees. Certified Angus Beef makes clear that the counseling sessions are there to help with worker health, taking pains to de-stigmatize the idea of therapy -- something that can still be an issue in the workplace.
For those wary of getting free therapy at the office, Bowden said she keeps her conversations confidential -- a point she made sure to emphasize strongly when the program got going about three years ago. "We constantly reinforce the point," she said.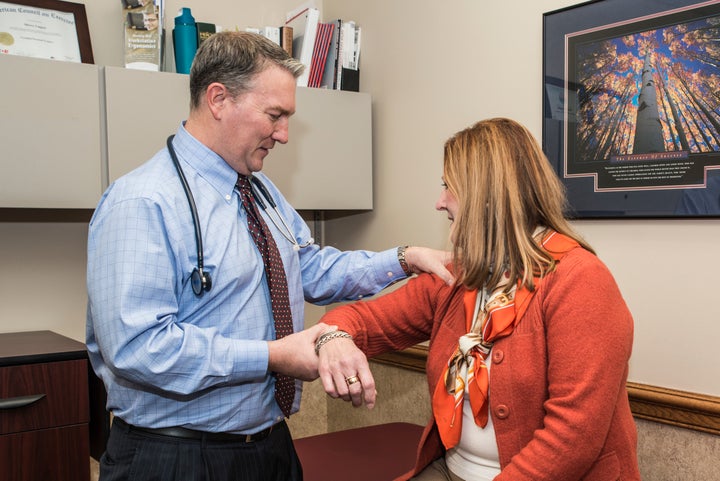 She will, however, give aggregate information to the company. A few years ago Bowden noticed a lot of workers were dealing with taking care of aging parents. So the company put together a "lunch and learn" to go over coping strategies.
The on-site counseling is just one part of Certified Angus Beef's unusually robust health and wellness benefits: There's an onsite wellness coach, a lawyer who comes in and offers employees help once a month for free, a certified financial planner, lunchtime fitness and meditation classes. And starting next year the company will bring in a physician on-site to treat workers.
"We want our employees to be healthy and happy and engaged and challenged and motivated," Pam Cottrell, the company's HR director, told HuffPost.
It's paid off in at least one way: Workers don't leave the company. Turnover is extremely low, at about 3 percent, according to internal numbers.
The American Psychological Association awarded the company last year for its commitment to mental health. "It's become part of their culture, it's a support. Not a sign of something bad," David Ballard, who oversees the psychological association's healthy workplace program, told HuffPost.
Companies often take some steps to help their employees lose weight or quit smoking or de-stress, but those who don't truly tackle these issues on an organizational level will never really help workers, Ballard said. "We don't want to throw people back into the same bad situation over and over. We need to address the environment itself."
Certified Angus is pretty committed to keeping the environment healthy. When Bowden's in the office, she walks the floors chatting with people and just reminding them she's there. As does the company's wellness coach, who workers hit up with everyday issues -- a strained back, a sick kid -- and ask for help. The company surveys workers to see what kinds of stresses they're facing.
"People feel taken care of," Bowden said.
The Huffington Post's "Work Well" series is also part of our "What's Working" solutions-oriented journalism initiative.
Popular in the Community