Cervical cancer is one of the deadliest cancers among women, but also one of the most preventable, yet low-income patients often don't have access to effective diagnostic measures.
That's why a small startup is working to bring a portable, low-cost screening tool to underserved women.
Every year, more than 270,000 people die from cervical cancer, 85 percent of whom are in the developing world, according to the World Health Organization. Part of the reason why low-income women are more at risk is because they don't have access to colposcopes, the device that's used for screenings in most Western countries.
After learning of those statistics, MobileODT, an Israel-based group, was inspired to find a way to leverage the power of cell phones to ramp up screenings among women in need. Across the globe, 5 billion people have cell phones, but don't have access to physicians, according to MobileODT CEO Ariel Beery.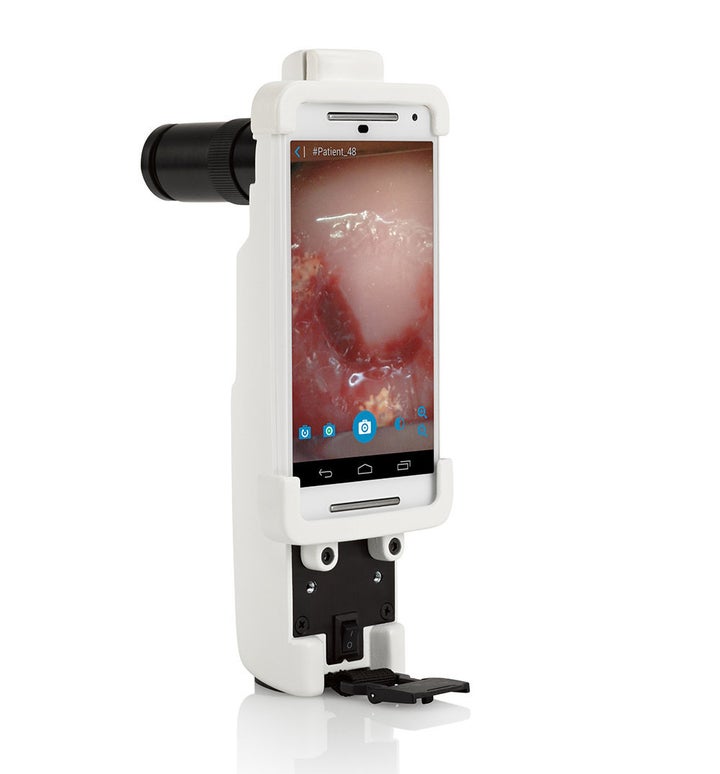 Last year, the 3-year-old group unveiled the prototype for its mobile colposcope. This medical-grade case connects to a cell phone and adds optical and illumination components.
The device takes advantage of the phone's eye and display in order to capture a clear image of a woman's cervix, Beery explained.
The technology has been embraced for both its affordability and expediency.
Traditional colposcopes cost between $10,000 and $15,000, Beery said. MobileODT's device costs $1,800.
It takes the clinician only a few minutes to capture and review the image for any abnormalities. She's then able to use the phone's "brain" to store the information and share it with other medical professionals in order to get a second opinion.
Billions of people are "buying phones and buying minutes for their phones for banking, commerce and learning," Beery told HuffPost. "The one thing they can't do is use them for the most important thing in life, which is saving their life and the lives of loved ones."
MobileODT conducted all of its clinical trials in the U.S., at such reputable health centers as the University of Pennsylvania Health System and Scripps Health in San Diego, before bringing the technology to Europe and the developing world.
Currently, it's being used in 11 countries, including Kenya, Gambia, Haiti and Peru.
The company plans on bringing the mobile colposcope to the U.S. once it gets FDA approval.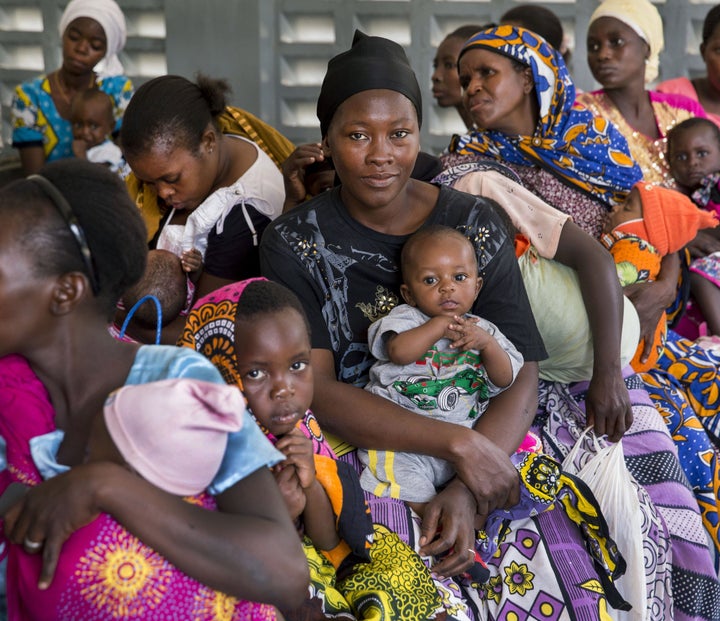 The group partners with local nurses, global health organizations and local cancer programs in order to dispense the devices to rural areas.
The on-the-spot results have been a major boon for patients in need.
In high-resource settings, women undergo Pap smears, a test that involves the scraping of a cervix, which is then examined in a lab. It typically takes a few weeks for a patient to receive the results.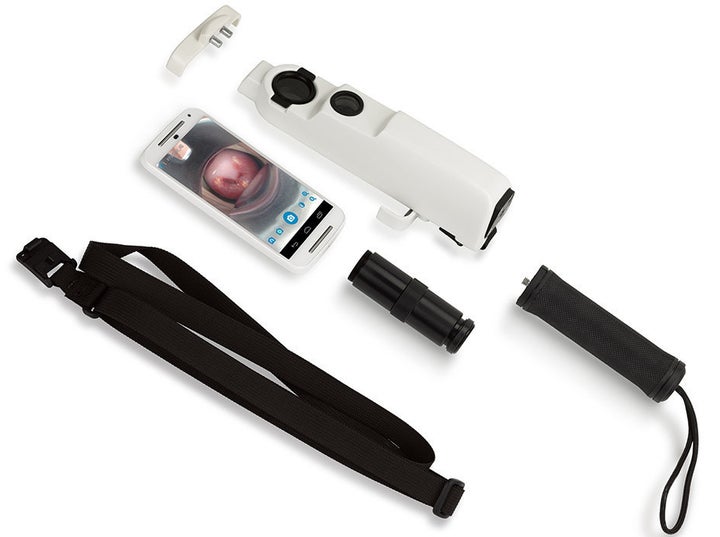 With the mobile colposcope, patients are notified immediately if there are any issues, and the clinician is able to digitally confer with other experts about the images. Right away, she also receives a report about the risk factors each patient faces.
Their personal information is kept confidential, Beery said.
Patients say they've particularly appreciated the experience because they want to "see" their cervixes and know what a healthy one looks like as compared to one that has an infection.
"It's completely changed the way women interact with healthcare providers," Beery added.
He hopes that other innovators will take note of MobileODT's success and feel inspired to find other efficient ways to use cell phone technology to solve plaguing health issues.
"The best minds of our generation are building apps to solve problems they see right around them -- sharing video more easily, building better casual games," Beery said. "What I would prefer to be working on, and what my team would prefer to work on, are those problems that are life and death problems, facing 5 billion people who have phones, but not physicians, not banks, institutions we take for granted."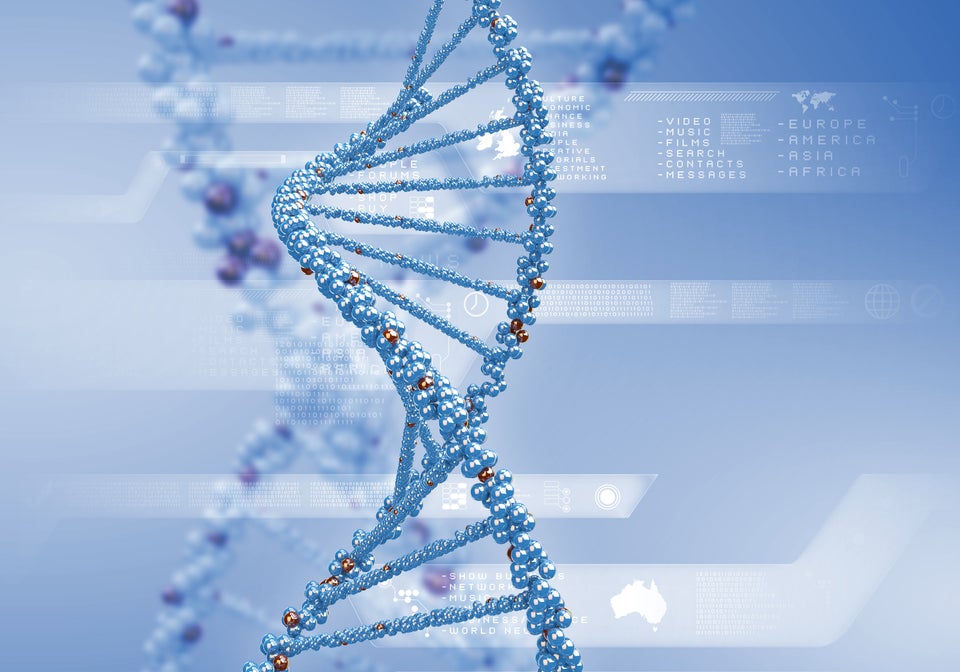 10 New Breast Cancer Findings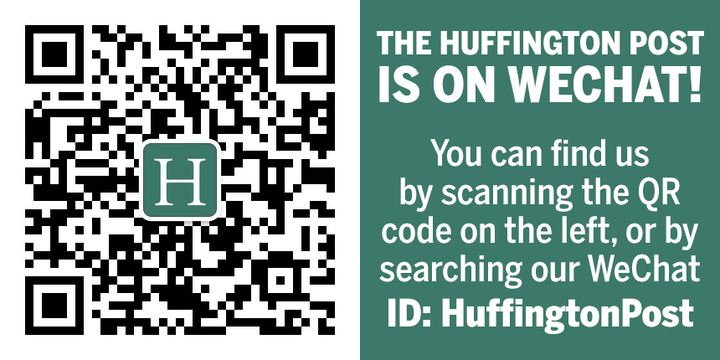 Related