The International Consumer Electronics Show (CES) has been described as a Mecca for geeks. Each January, thousands of attendees flock to Las Vegas to see the latest in gadgets and gizmos from their favorite manufacturers. The 2010 show ran from Thursday to Sunday, with various parties, sub-shows, and press events filling out the rest of the week.
I spent two full days on the show floor, and attended two after-hours mini shows. Even with all this time, I only saw a small fraction of all that was on offer at the show. Even worse, I didn't even get to see everything I wanted to see.
During my stay at the show, I managed to pick out a handful of gadgets, accessories, and software to round out my top eleven products from the 2010 CES.
Note: These appear in no particular order.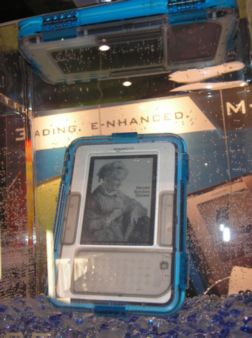 1. The Guardian by M-Edge - I am a big fan of the M-Edge cases and accessories for the Amazon Kindle and Sony eReaders. Imagine my surprise when I visited their booth to find a waterproof case for the Kindle 2. The Guardian is a buoyant, watertight case that allows you to use your Kindle 2 worry-free in wet or harsh environments. This one-of-a-kind case is expected to be available later this spring, and the price has not yet been announced. (Watch for my CES eReader round-up for more information on M-Edge eReader accessories).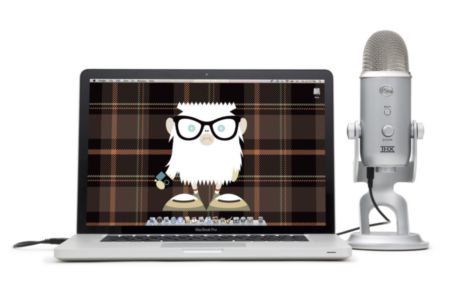 2. The Yeti by Blue Microphones - Blue Microphones has released the first THX® certified USB microphone. From their press release, "Yeti is the first microphone to offer the quality and range of versatility to produce the best quality recordings in a wide range of situations, including podcasts, vocals, live or event recording, interviews, broadcasts, instruments, bands and more." The Yeti is available now, from multiple outlets, and has a MSRP of $149.99. (I hope to have one of these to test out in the next few weeks - watch for an upcoming review.)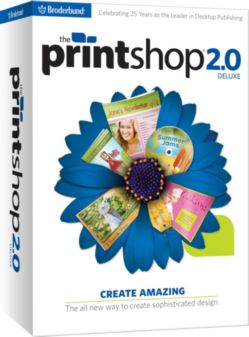 3. Printshop 2.0 by Broderbund/Encore - Many of us are familiar with the computer program from Broderbund called The Print Shop. Well, they have announced a new version, called The Print Shop 2.0, and they have re-created the program from the ground up. The Print Shop 2.0 is available starting January 15th, at many national retailers and online. There are three editions - the base product is $29.99, the Deluxe version is $49.99 and the Professional version is $89.99. (Watch for my upcoming review of this software package.)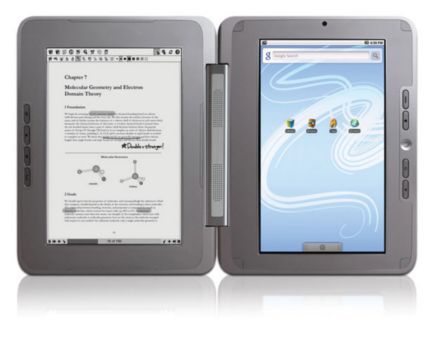 4. The enTourage eDGe eBook Reader/Netbook - eReaders, and especially the enTourage eDGe, are one of my main reasons for attending CES this year. I was most definitely impressed. I will have a more detailed first look at the eDGe, Plastic Logic QUE proReader, and Spring Design Alex in the coming week, and hope to have the opportunity to review these products as they come closer to release. The eDGe will be available starting in February for $490 from the enTourage website.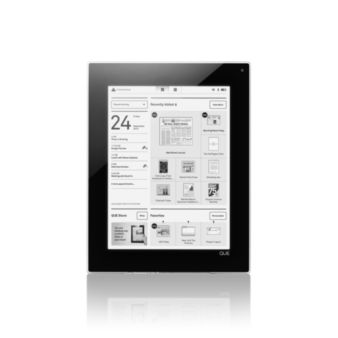 5. The Plastic Logic QUE proReader - The second eReader on my list, is actually not really a consumer product. With a large screen (8.5" x 11"), a custom interface geared towards business users, and a $649 - $799 price tag, this extremely capable reader is geared towards the mobile professional. One notable feature of this reader is the use of an organic plastic screen, reducing glare and improving resolution. The QUE website notes that the proReader will be available in April. See my upcoming CES eReader round-up for more information.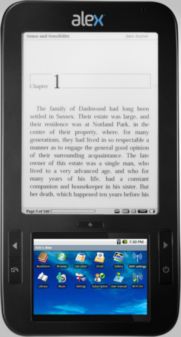 6. The Spring Design Alex eReader - The third reader in my trifecta. The Alex eReader will look similar to many of you. Spring Design was in discussions with Barnes & Noble prior to the announcement of their Nook eReader, and the two devices appear VERY similar. However, unlike the Nook, which has been panned by many a reviewer, the Alex seems well designed from both the physical (very similar to Nook), and in operation. It pairs an E-Ink Paper Display (the common eReader screen) with a smaller, color, touch screen that serves a number of functions. Like the eDGe and other recent releases, the Alex in an Android device. $359, available for preorder now from their website. They also announced the upcoming availability at Borders bookstores and Borders.com. See my CES eReader round-up for more details.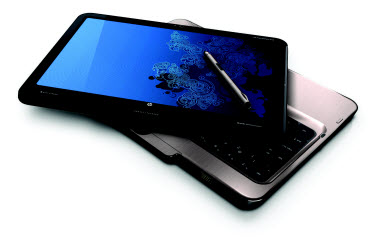 7. The HP TouchSmart tm2 tablet PC - This little notebook caught my eye for two reasons - it has a multi-touch capable 12.1" LCD screen, and it can be converted between a standard notebook and a tablet PC. It also comes with a pen stylus for use in tablet mode, and runs on Windows 7. This computer will be available starting in the next week for a price of $949.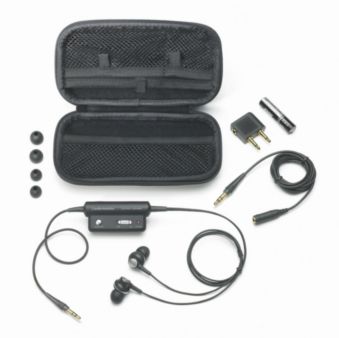 8. Audio Technica ATH-ANC3 In-Ear Headphones - These little wonders are comfortable, sound good, and offer spectacular noise-cancelling abilities. They come with a case, airline adapter, extension cord, replacement ear tips, and a battery. You can use the headphones with or without the noise-cancellation, and there is a button on the control box to mute the sound and disable the noise-cancellation so that you can hear and speak with people near you. These headphones are available now, from multiple outlets, for an MSRP of $169.99 (check around online for better pricing).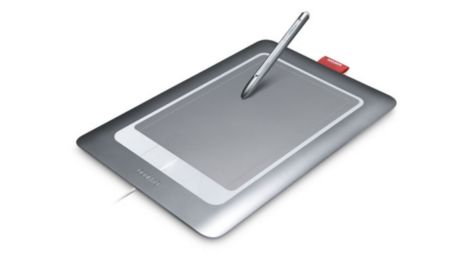 9. Wacom Bamboo series Input Tablets - I have always been intrigued by the input tablets used by graphic designers, but had never had the urge to purchase one - until now. Wacom has released their new line of five input tablets for the consumer called Bamboo. From their press release, "[The Bamboo line] combines multi-touch (finger-based input) with pen input to deliver an entirely new standard in human-computer interaction." Ranging from $69 to $199 in price, these tablets are available now, from the Wacom website and other outlets. I hope to receive a demo unit for review in the near future.
10. Origaudio Rock-It - This is one of the most ingenious products I saw at the show. It turns almost any surface into a speaker for your portable audio player. This has to be seen to believe:
The Rock-It is available from the Origaudio website for $49.99. Check out their eco-friendly portable speakers while you are there.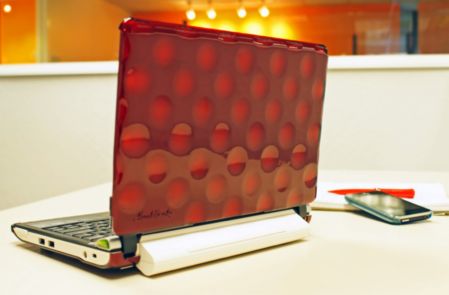 11. Hard Candy Netbook/MacBook Shells - For the fashion conscious, and for those who fear damaging the shiny surface of their newly acquired netbook or MacBook, Hard Candy Cases has released a series of hard, snap-on shells for select models from Acer, Asus, HP, and Apple. Check out their site for more information, or to see if your computer is covered.
Bonus: NAVTEQ Mapping Vehicle - While this does not truly count in my top 11, I thought it would be neat to share with you. Many of us are familiar with Google Maps, but did you know that the leading provider of map data for GPS devices and online mapping is a company called NAVTEQ? Like google, they offer a wide range of mapping data and services, mainly through partners who make the devices and software. They also provide street-level photography services, much like Google Street View. This is a photo of the vehicle they use to gather the pictures.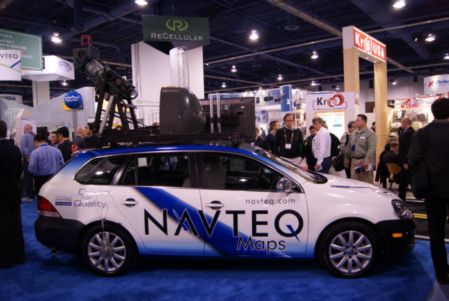 Related
Popular in the Community