Sometimes the fun part of a trade show like CES is the crazy tech that you either can't afford or you know will never really get built. This year, three of the most fascinating automotive tech ideas were remarkably practical and not the least bit edgy or sexy.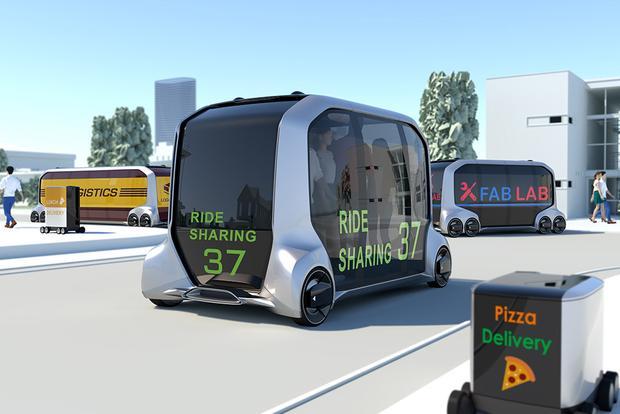 Toyota's big idea is the e-Palette. It's an all-electric, self-driving box on wheels that's really more of a platform than a real vehicle. Think of it like this: What if an Amazon delivery vehicle, city bus, mobile dog-grooming studio, pizza delivery van and post-modern, automated bookmobile could all be created out of the same basic vehicle? That's the e-Palette - see, not the least bit sexy. In a way, it's like GM's 2002 concept Autonomy, only the e-Palette is a complete solution. Where the GM version was revolutionary, the Toyota is more an evolution of existing and emerging tech. Either way, it's super practical and seems like the perfect use of autonomous driving technology.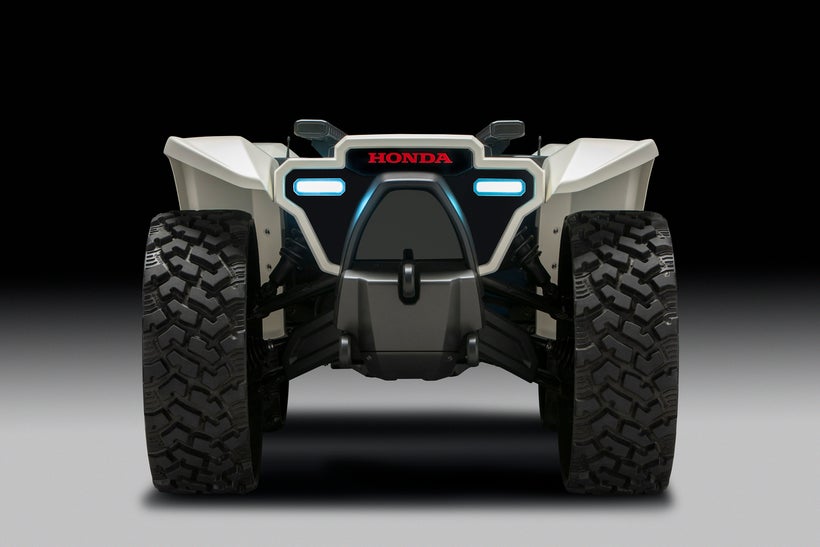 Honda is showing something equally useful, although much less dramatic looking. Honda's 3E-D18 is essentially an autonomous ATV. In fact, it uses an existing Honda ATV chassis. The D18 features all-wheel drive and rugged, airless tires. There are none of the typical ATV features like a seat, handlebars or even a gas tank. Instead, there's an attachment mechanism similar to a utility system you might find in a pickup truck bed. Here's how Honda describes the D18:
"The 3E-D18 is an AI-equipped platform robotics device built to 'empower,' to expand the possibilities of people. By replacing the upper attachment, the 3E-D18 can perform various tasks such as fire-fighting, farm work and sports training support. Its off-road capabilities allow autonomous operation on rugged terrain such as farms and mountains."
In a live Instagram feed, social media contributor Bradley Hasemeyer suggested a few uses like programmable, automated snow-blowing, light crop harvesting within a pre-defined area or even firefighting in an area that might be too tight for a normal sized fire engine or too dangerous for human firefighter.
The point is, it's a remarkably practical concept shown in an environment that thrives on the outlandish. Honda had several other robot concepts at CES as well.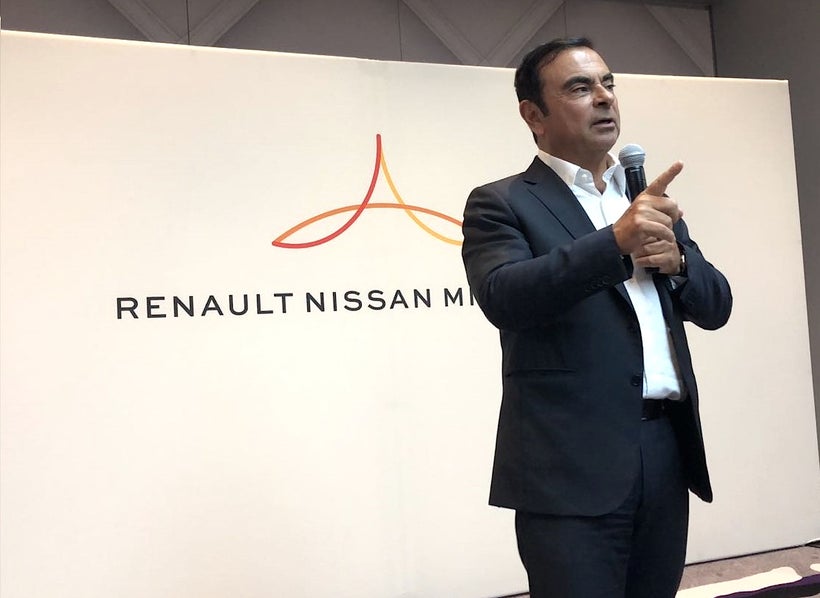 Finally, the Renault-Nissan-Mitsubishi Alliance announced Alliance Ventures, a corporate venture capital fund that will be used to support tech innovations and mobility startups for the three Alliance brands. Carlos Ghosn, chairman and chief executive officer of Renault-Nissan-Mitsubishi, said:
"Our open innovation approach will allow us to invest and collaborate with start-up companies and technology entrepreneurs, who will benefit from the global scale of the Alliance."
At a Q&A session in Las Vegas at CES Ghosn also said that future efforts and use of the funds would focus on autonomous drive technologies and all-electric vehicles.
The Alliance Ventures fund plans to spend $1 Billion on open innovation over the next 5 years. It doesn't sound that interesting at first. However, the heart of this endeavor is the knowledge that coming tech, including tech that might not have even been thought of yet, will be expensive, and it might not be the smartest thing to spend billions developing in-house technology at three separate brands. In fact, Ghosn even said, "We can't do everything by ourselves." He also implied that outside companies and startups might know more or have ideas about the future of the automobile that car companies themselves aren't able to develop. It's a scrappy and forward-looking way of eliminating the myopic processes that many automakers have struggled with for years.
REAL LIFE. REAL NEWS. REAL VOICES.
Help us tell more of the stories that matter from voices that too often remain unheard.
This post was published on the now-closed HuffPost Contributor platform. Contributors control their own work and posted freely to our site. If you need to flag this entry as abusive,
send us an email
.