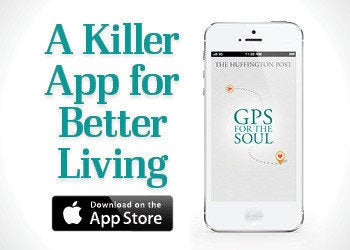 Greetings from Las Vegas, where I've landed in the midst of a perfect storm. I'm not talking about the weather -- it's a crisp, beautiful day here. No, I'm talking about one of those moments in which several trends converge to create something larger, a moment we will look back on as the time everything changed.
I'm in town for the annual Consumer Electronics Show (CES), where, over the next four days, 3,000 exhibitors from around the world will showcase some 20,000 new products. All this combustible energy, creativity and ingenuity give CES the feel of a world's fair for the 21st century -- an analogy that history supports. The first CES was held in New York City in 1967, and the products unveiled at the event since then read like a who's who (or, I guess, a what's what) of disruptive technology: the VCR (1970), the camcorder and CD player (1981), the DVD (1996), HDTV (1998), and Microsoft Xbox (2001). By its nature, CES is a festival of devices, the latest gadgets that not only improve the quality of our lives but also dazzle us with their bells and whistles.
But this year's CES has the potential to be one of the most transformative ever, and that's because of a significant change in attitude about what role technology can, and should, be playing in our lives. That's the foundation of this perfect storm, the main elements of which are new and disruptive technology, our dysfunctional health care system and the growing desire people have to take control of their own health and well being.
Previewing this year's event, PCWorld said it expects "the march toward total connectivity to continue," pointing to devices that contribute to the "smart home" and offer the ability to control our surroundings -- from the way we watch TV to the way we raise the thermostat -- with gadgets that are connected to and communicate with each other.
But the perfect storm I'm talking about goes one step further: from the smartphone to the smart home to the smart person. For me, the most exciting emerging technologies aren't devices that allow us to communicate with and control our external world, but those that allow us to connect to our inner world, the ones that connect our mind, body and spirit. That's the real potential of total connectivity. Many of these devices, like wearable gadgets that provide different forms of biofeedback, are part of what TechCrunch reporter Matt Burns calls "the quantified self" market. But when grouped together, these new technologies have crystallized into another market: "the connected self."
Why is this important? Because this perfect storm is powered by our growing awareness of the destructive power and cost -- in terms of both dollars and lives -- of stress. Stress wreaks havoc not just on our relationships, our careers and our happiness, but also on our health. On the collective level, the price we're paying is staggering -- stress costs American businesses an estimated $300 billion a year, according the World Health Organization. This is partly because stress was also the most common reason for long-term health-related absence in a survey conducted by CIPD, the world's largest human resources association. And over the last 30 years, self-reported stress levels have gone up 25 percent for men and 18 percent for women.
Stress is also a big contributor to the increase of diabetes, heart disease and obesity. In the U.S., 36 million adults suffer from high blood pressure that isn't being controlled even though 32 million of them are receiving regular medical care. And nearly as many Americans -- over 25 million -- have diabetes. The Centers for Disease Control and Prevention estimates that 75 percent of health care spending is for chronic diseases that could be prevented. This is one reason why health care costs are growing exponentially: spending rose 3.8 percent in 2010 and 4.6 percent in 2011.
If we continue to define our health care system as only being about what happens after we're already sick -- if we don't address the root causes of much of what's making us sick -- we'll never be able to keep up with skyrocketing costs. Keeping people from getting heart disease or diabetes is a lot cheaper than treating it. Same with stress. But instead of taking simple, safe and cheap measures to stop it on the front end, our preferred response is to treat it on the tail end, with expensive and side-effect-laden drugs. It's a response that has led to an epidemic of legal drug addiction where millions can't go to sleep without a pill or get through the day without some drug that mitigates the destructive effects of stress. The number of people on antidepressants has increased by 400 percent in 20 years, with 1 in 10 Americans over the age of 12 now taking an antidepressant. One in eight, including children, is taking a psychotropic medication -- which includes antidepressants, sleeping pills and other behavior-altering meds.
The easier, healthier and cheaper way to treat stress is to deal with its causes instead of its effects. The good news is that we know how to effectively do this: practices like mindfulness, meditation, yoga and healthy sleep habits have proven extremely successful in combating stress. And awareness of the benefits of stress reduction is spreading, from the classrooms of the Harvard Business School, where students learn to better understand their emotions, to corporations around the world -- like General Mills and Aetna -- which have added meditation, mindfulness training and yoga to the workplace. Even Olympic athletes have made napping and stress reduction part of their daily routine.
Plus, new high-tech tools are making it possible for individuals to take more and more control of their own health. The first wave of connecting technology hyper-connected us to the entire world -- but, in the process, often disconnected us from ourselves. That's why I'm so excited about the new wave of technology that reconnects us to ourselves. For example, a robust market of wearable devices -- like the Nike+ FuelBand, Jawbone UP, FitBit and Lark -- has emerged, monitoring everything from activity and food intake to weight and sleep. Thirty million wearable devices were shipped in 2012, and 80 million are on track to ship in 2016 -- by which time consumer wearables will be a $6 billion market.
Today, HuffPost is entering this connected-self market, rolling out at CES our GPS for the Soul, a new app that's part of our comprehensive site-wide lifestyle coverage centered around the theme "Less Stress, More Living." When I wrote about GPS for the Soul last year -- the "killer app for better living" -- I explained that it had started as a hope that one day someone would create an app that would gauge the state of your mind, body and spirit, then automatically offer the exact steps you would need to take to realign all three aspects of your being. And now here it is (you can download it here).
The GPS for the Soul app is designed to work in conjunction with the GPS for the Soul section on the Huffington Post, HuffPost's new stress-reduction daily email newsletter and GPS for the Soul online services provided by our partners, such as talktala and meQuilibrium. The app measures your heart rate and heart rate variability which, taken together, are a proxy for stress levels. The app then connects you to a personalized guide that offers music, poetry, breathing exercises and pictures of your loved ones that can help you re-center and de-stress. Or you can access the guides of stress-reduction experts, other users or your friends.
Our GPS for the Soul sections will be a hub for great content by groups working in this field that will help our users not only increase their awareness of their stress and be able to course-correct, but also go deeper and identify the root causes. We're joining forces with talktala, the online group conversation platform that brings people together to discuss the most important issues in their lives, and meQuilibrium, the digital coaching site that uses the latest science and research to help users better understand and reduce their stress.
I plan to bring all this together in a CES panel I'm excited to be moderating tomorrow morning at 9:30 PST titled "The Digital Health Revolution: Body, Mind and Soul." Participating will be several pioneers in the field who have deep experience with different aspects of this perfect storm, including Andrew Thompson of Proteus Digital, which has developed a digital pill that can share health data with patients and caregivers; Sonny Vu, who has already developed monitoring devices for people with diabetes and is now bringing wearable sensor technology to the next stage at Misfit Wearables (a nod to Steve Jobs, who said: "Here's to the crazy ones. The misfits. The rebels."); and Deepak Chopra, whose new book, Brotherhood: Dharma, Destiny, and the American Dream, coming out in May and co-authored with his brother Sanjiv Chopra, is the latest effort in a lifelong mission to bring greater awareness to the connection between our bodies, minds and spirits. "People are so dependent on the magic-bullet approach," he writes, "that they neglect prevention -- the neglect of self-care is a massive killer." And that's because of how interconnected our minds and bodies are. "Every cell participates in how we live," he continues. "No part of the body gets to opt out when you take a drink; alcohol permeates the system. Yet so does depression; so does stress."
And now technology, which can contribute to our stress in so many ways, has the potential to give us the tools to manage it as well.
So for me the most exciting takeaway from this year's CES isn't the smart car or the smart home, it's the smart person -- the reconnection of mind, body and spirit. It's the best way for each of us to regain control of our health, and for our country to regain control of our death-spiraling health care system.
So here's hoping the perfect storm on display this week at CES leads to sunnier days everywhere.
Related