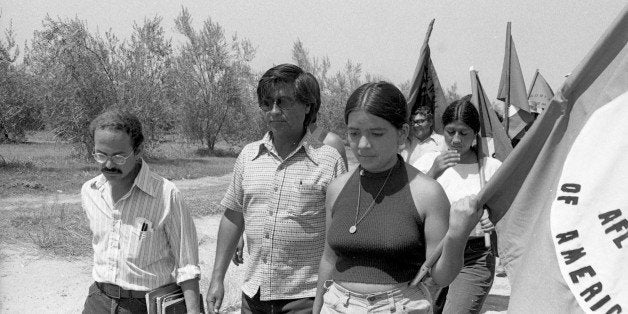 Almost half a century after Cesar Chavez's first strike against grape growers in California in 1965, the legendary farm labor leader is about to enter the a celebrity walk of fame he never consciously sought.
Call 2014 the Year of Cesar Chavez – and for good reason.
Next month, a documentary – "Cesar's Last Fast" — debuts at the Sundance Film Festival to be followed by the spring release of Diego Luna's long-awaited feature film starring Michael Peña in the title role of "Cesar Chavez: An American Hero."
Add to that the stepped-up lobbying effort by supporters pressing the White House and Congress for establishing a national park in Chavez's name, and you have a snow-balling effect for cultural sainthood.
"We feel this project is a platform to elevate this man, Cesar Chavez, to the pantheon of American heroes," says Edward Allen, the head of Pantelion Films, a studio created by LionsGate and Televisa that will be distributing Luna's film.
The timing couldn't be more pivotal for labor organizers attempting to rally support against increasing unpopularity of unions and immigration activists continuing their campaign for comprehensive reform legislation in Washington.
"Cesar was an organizational genius, an inspiration, a life-changing force for all of us — myself, who used to be a farm worker in California, with an eighth-grade education, no hope for the future, until I met Cesar," says Eliseo Medina, former international secretary-treasurer of the Service Employees International Union.
Medina is especially awaiting "Cesar's Last Fast," the documentary by filmmakers Richard Ray Perez and Molly O'Brien about Chavez's a 36-day water-only hunger strike in 1988 to protest the deadly effects of unfettered pesticide use on farm workers and their families.
Chavez had a history of using fasts as acts of non-violent protest, and this would be his third and longest fast. He was 61, and he lost 30 pounds.
Five years later, the civil rights icon passed away in his sleep on April 23, 1993, in San Luis, Arizona, only miles from his birthplace 66 years earlier.
Following in that tradition of Chavez's fasting, Medina recently spent 22 days on a water-only fast to protest Congress' failure to pass comprehensive immigration reform.
A movement looking for respect and dignity
"I see that movement that (Cesar) began as continuing today, because we're talking about the same things," says Medina, who worked alongside Chavez for 13 years. "We're talking about respect. We're talking about dignity, about people being appreciated for the work they do and for their contributions."
"Cesar's Last Fast" will use never-before-seen footage of Chavez during his fast and interweave the historic events that defined his life into a documentary that the filmmakers have been showing at various stages of its development.
"My fellow producer… likes to say that I was destined to make this film," Perez told one screening of the work-in-progress at the Hammer Museum in Los Angeles.
"My father was a migrant farm worker for 22 years, and by the time I was born, he was a factory worker. My aunts and uncles, his siblings were all farm workers, too, up until about 1942."
Meanwhile, Luna's feature is tentatively scheduled for an April 4 debut.
The film, featuring Rosario Dawson, America Ferrera and John Malkovich, has a $10 million budget and for several years has been the passion of Diego Luna, the Mexican actor best known for "Y Tu Mamá También."
Before You Go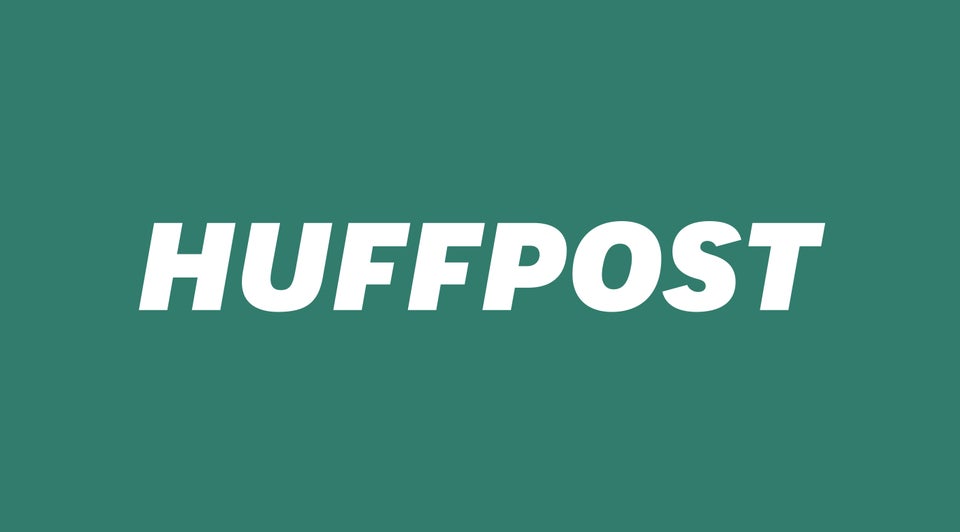 The United Farm Workers
Popular in the Community