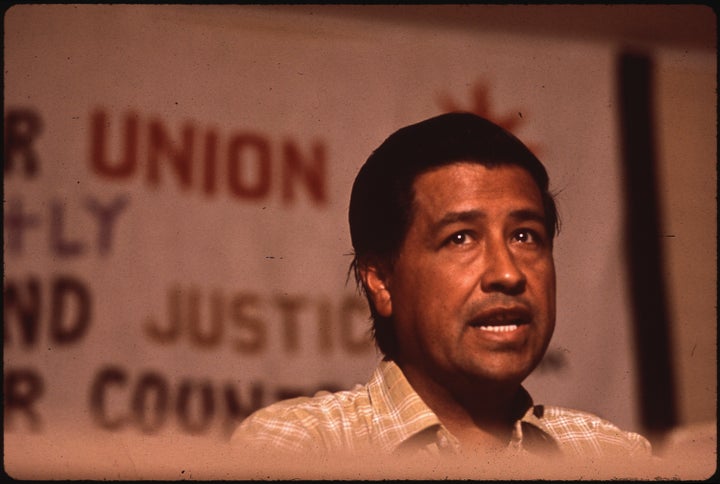 Today, Cesar Chavez would have been 90 years old.
On this national day to commemorate the great civil rights and labor leader, I imagine what he would have thought if he were alive, as he looked around the Central Valley, the place in California where he staked his famous fight for the rights of migrant farm workers.
This is a different California, and a different world; and yet, many of our struggles today hold echoes of the past. But as I reflect on Chavez's life, and on the history of the Central Valley, I also see rays of hope.
Chavez, a Mexican-American from Arizona, dropped out of the seventh grade in 1942 to start picking crops so that his mother wouldn't have to. In the 1950s, in a time when migrant farm workers struggled to survive on meager wages and in unsafe working conditions, he began to organize.
Over the next three decades, he co-founded a national union, the National Farm Workers Association (NFWA); organized Mexican-Americans to register and vote, and led a five-year nonviolent strike by California grape pickers that sparked a national movement.
When I peer further back into the Central Valley's history, I see the Japanese internment camps of World War II, when the U.S. government imprisoned more than 100,000 Japanese Americans—most of them living in California—for the simple fact of their ancestry.
In 1988, thanks to years of advocacy by the Japanese American Citizens League and others, President Ronald Reagan signed the Civil Liberties Act of 1988. The government admitted that the camps were the result of "race prejudice, war hysteria, and a failure of political leadership," apologized, and paid remittances to the survivors of the camps.
What would it be like if this place—where John Steinbeck set "The Grapes of Wrath" and Dorothea Lange took her haunting portraits of poverty in America, where the Japanese were interred and Chavez fought for the rights of laborers—were transformed? What would it look like if California, and this nation, were a true place of prosperity for all? What actions could take us there?
As I consider these questions, I turn to Chavez's words:
"It is possible to become discouraged about the injustice we see everywhere. But God did not promise us that the world would be humane and just. He gives us the gift of life and allows us to choose the way we will use our limited time on earth. It is an awesome opportunity."
When I look around me today, I see not just hatred, but also hope. In the Central Valley, I see the leaders and organizations that are taking up Chavez's ideals of civil rights.
What's next? I don't have the answer. But I know one thing: it's up to us.
The best way to honor Chavez's legacy is to follow in his steps. Let's get to work.
Popular in the Community