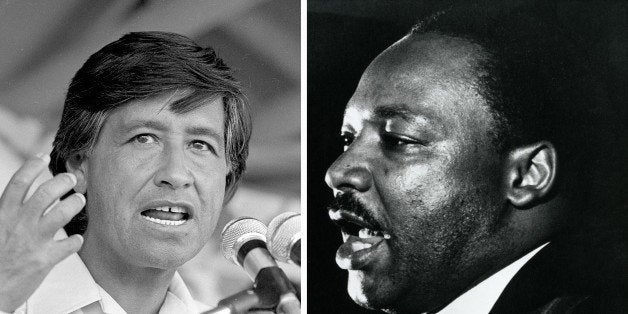 If there is one lesson we learned from Dr. King, it is that our struggle for civil rights is indivisible.
In September, 1966, Dr. King sent a telegram to Cesar Chavez, who was in the midst of his decades-long nonviolent battle to free farm workers, Latinos and other poor working people from the bonds of abuse and poverty.
.
Telegram to Cesar Chavez from Martin Luther King, Jr.
"As brothers in the fight for equality," Dr. King wrote, "I extend the hand of fellowship and good will and wish continuing success to you and your members…You and your valiant fellow workers have demonstrated your commitment to righting grievous wrongs forced upon exploited people. We are together with you in spirit and in determination that our dreams for a better tomorrow will be realized."
Popular in the Community